Designer's friends, kin seek probe
The delegation wants a 'fair investigation' and Datta's immediate family to be questioned about the circumstances in which she was found dead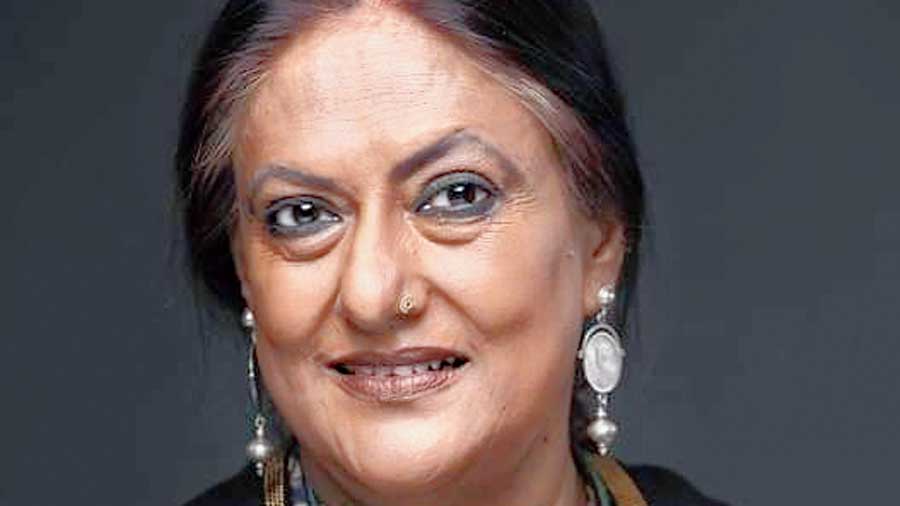 ---
|
Lalbazar
|
Published 26.09.20, 02:02 AM
---
Some relatives and friends of late fashion designer Sharbari Datta went to Lalbazar on Friday and said police should probe the immediate circumstances before her death.
The police told them they should give in writing if they had a specific complaint.
Datta's 87-year-old brother-in-law Jyoti Datta and his wife Minakshi; Datta's niece Rajlakshmi Mohan; Ananya Chakraborti, chairperson, West Bengal Child Rights Commission; Srabanti Bandyopadhyay, member of the commission; filmmaker Sudeshna Roy; and Sanjukta Nath, who was a friend of the designer, met Santosh Pandey, joint commissioner (traffic), at Lalbazar. Pandey now holds the additional charge of joint commissioner (crime).
The delegation wants a "fair probe" and Datta's immediate family to be questioned about the circumstances in which she was found dead.
On the night of September 17, Datta was found dead in a washroom on the ground floor of her home she shared with her son and daughter-in-law. Her husband had passed a few years ago.
A probe by the police revealed that she had died more than 12 hours before but no one in the family had enquired about her till her body was found.
"The meeting lasted 40 minutes. We were given a patient hearing and asked to give our complaint in writing with specific charges. We are contemplating writing accordingly. We all know how she was treated by her son and daughter-in-law," Ananya Chakraborti told The Telegraph.
She recounted how Jyoti Datta conveyed to the police his shock about the state the talented designer found herself in before her death. "It was clearly a case of abuse of an elderly person and we will give our complaint in detail as suggested," Chakraborti said.
A day after Datta's death, Chakraborti had written to the joint commissioner (crime) alleging that the designer was abused by her son and daughter-in-law. "She had confided in me several times… how they (son and daughter-in-law) had taken away everything from her, her wealth, her property, her brand and was paying her a small allowance… She also said how she had been coerced into signing off everything in the favour of her son and daughter-in-law…."
A senior officer said they would start an inquiry if they received a specific complaint against her family members.
The post-mortem report is yet to arrive. A section of privy to the findings of the preliminary autopsy said Dutta had suffered a cerebral stroke.