Cycle docking stations planned for Sector V
Spurt in number of people pedalling to office prompts move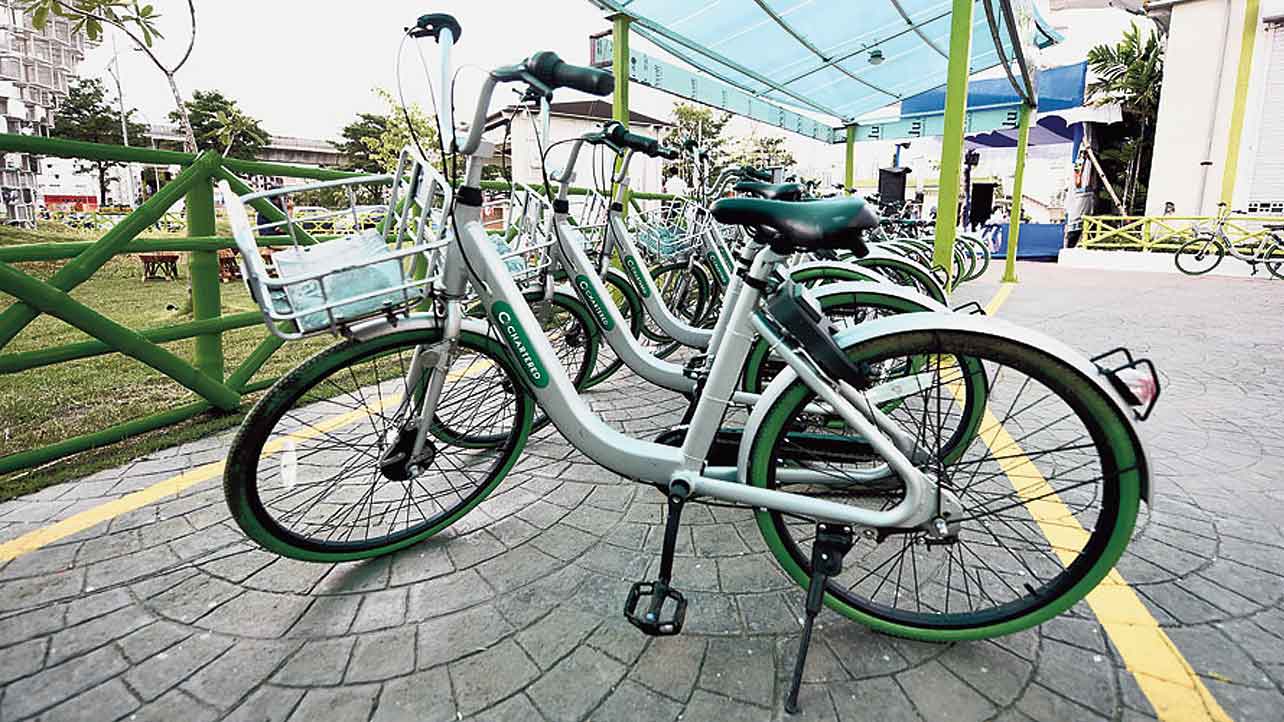 ---
---
Multiple bicycle docking stations will be set up all over Salt Lake Sector V as there has been a spurt in the number of people cycling to their workplaces.
Many office-goers have taken to cycling to ensure distancing rules are followed. Most of them are keeping the cycles on roads or pavements.
An official of the Nabadiganta Industrial Township Authority (NDITA), which looks after civic amenities in Sector V, said the places where the cycle docking stations would be set up had been identified and the space would be carved out of the existing parking spaces in the township.
NDITA chairman Debashis Sen said they would issue an advisory to all offices asking them to demarcate areas for parking.
The stands, each of which will have two guards, will be built close to large office complexes.
Sen said they were trying to encourage people to take up cycling and consider it as "a serious means of transport".
"The lockdown has shown people how cycles can be used easily for commuting. We have cycle tracks in New Town and we want to encourage this non-polluting form of transport," said Sen, who is also chairman of the New Town Kolkata Development Authority (NKDA), which provides civic services in New Town.
The docking stations in Sector V are likely to have CCTV cameras and mobile phone chargers. One such stand in New Town has two large LCD screens that display the distances between that point and various landmarks of the township such as the Unitech crossing, Eco Park and Sector V.
A senior officer of the Bidhannagar commissionerate said they would not allow bicycles on flyovers and thoroughfares.