Covid: Remdesivir finger at three private hospitals
The clinics are under scanner for indirectly forcing patients' families to procure the anti-viral drug from certain quarters at a higher price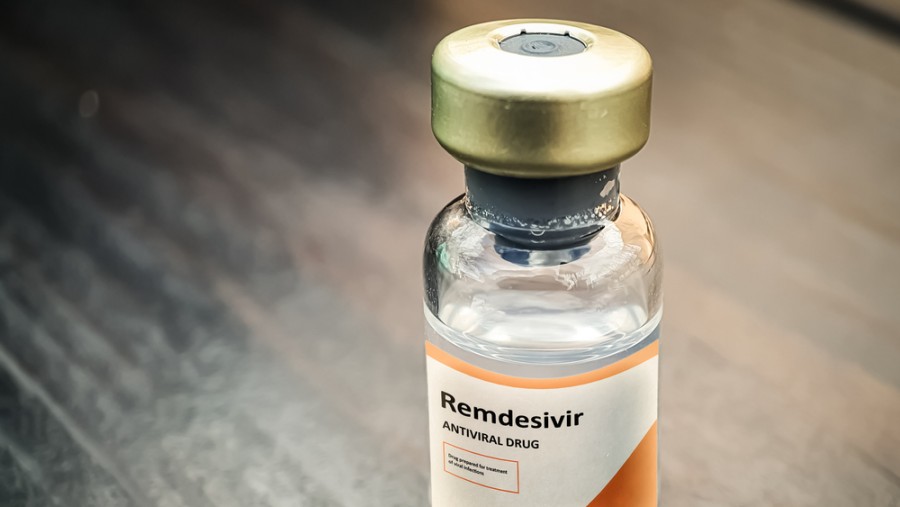 According to the allegation, the hospitals did so despite having adequate stock of remdesivir, which at times is prescribed for Covid.
Shutterstock
---
Calcutta
|
Published 18.05.21, 02:03 AM
|
---
At least three private hospitals in and around Calcutta are under the scanner of the health department for allegedly indirectly forcing some patients' families to procure remdesivir from certain quarters at a higher price, a health department official said.
According to the allegation, the hospitals did so despite having adequate stock of remdesivir, which at times is prescribed for Covid.
Allegations have surfaced that despite having adequate stock of the medicine, the accused hospitals are trying to create an artificial crisis and force patients' families to buy it from some "designated" persons at double or triple the price.Officials in the drug control wing are investigating the allegations.
A state government order issued on May 3 states that medicine distributors or pharmacies cannot sell remdesivir to individuals. The medicine has to be sold directly to hospitals treating Covid patients and the volume of sale depends on the ICU capacity and occupancy.
Sources in the health department said one of the accused hospitals is in Garia, another is in Shibpur and the third has multiple branches, including one in Salt Lake.
"It is unfortunate that these institutions are trying to create an artificial crisis by telling patients' families that they do not have remdesivir and that the patients would survive only if the medicine is administered to them. As there is an embargo on the sale of remdesivir to individuals, patients' families have no clue from where to buy," said a health department official.
After that, hospital officials, pretending to help families, allegedly offer them a "solution" and provide them a contact number to buy the drug."By then family members are so desperate to save the patient's life, they get ready to pay any amount. This is an unholy nexus," the official said.
Health department officials said they had come to know about some families who were forced to pay several times the price of the medicine. However, very few families bother to lodge a complaint with the authorities because they are too busy saving the patient's life.
An official at Swasthya Bhavan said the drug control office had been periodically making calls and visiting these hospitals to alert them against such illegal practices.
"The drug control authorities have a clear picture of the stock of each hospital. If they come across any case where a hospital asks a patient's family to get remdesivir themselves, drug control officials can immediately verify with their stock register," said the official.
Another health department official advised people to alert Swasthya Bhavan or the West Bengal Health Regulatory Commission about such cases.