Covid: Health officers tasked on travellers' 2nd dose of Covishield
The Centre's latest order on the dosing schedule states that recipients will be eligible for the second jab 12 weeks after the first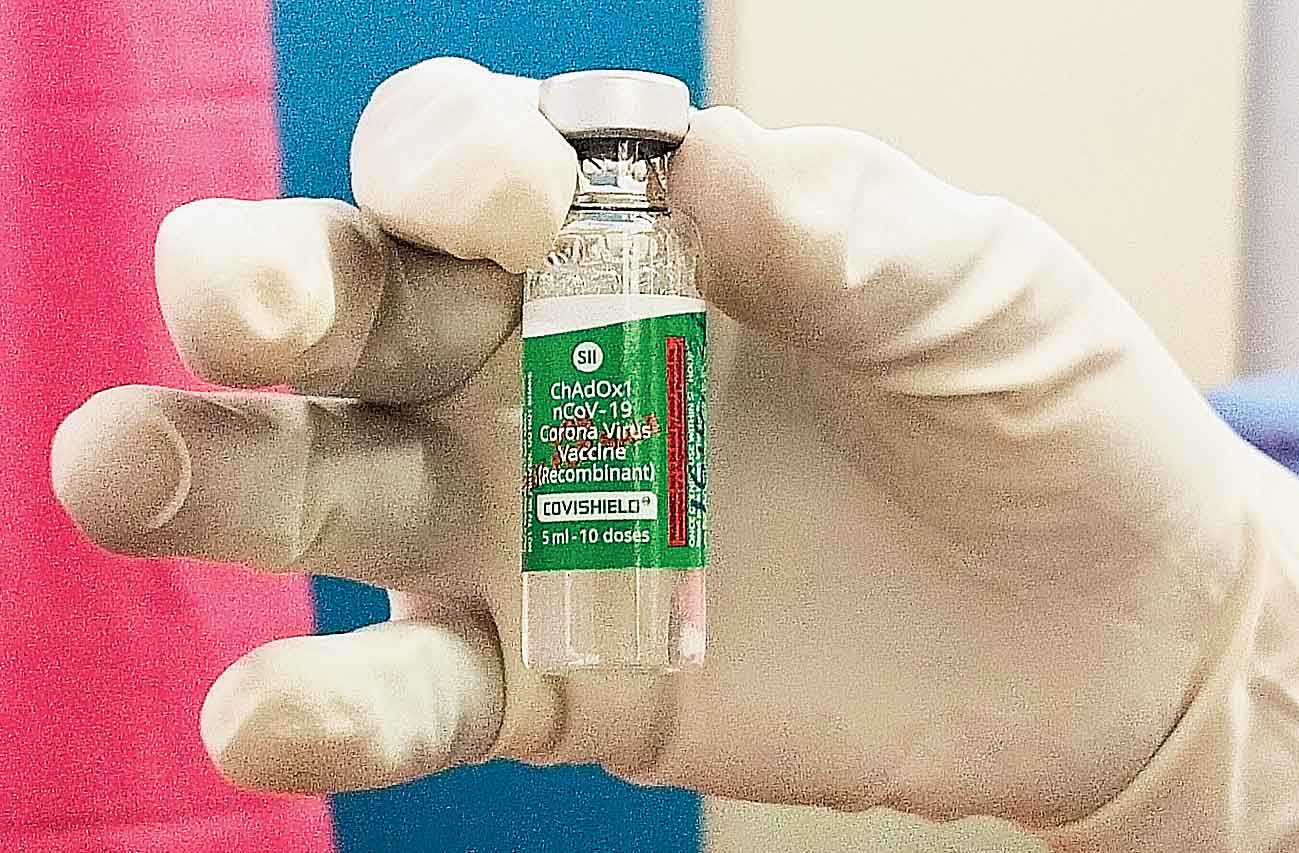 ---
|
Calcutta
|
Published 14.06.21, 02:30 AM
---
The executive health officer of each borough in the city will verify the documents of the students and others who will fly abroad and need to take the second dose of Covishield 28 days after the first, a Calcutta Municipal Corporation official said.
"The borough executive health officers will check the documents and do the needful. The applicants can take the second dose from any CMC clinic," the official said.
The Centre's latest order on the Covishield dosing schedule states that recipients will be eligible for the second jab 12 weeks after the first.
The government, however, had on Monday announced that students with offers from foreign institutions, professionals with job offers from abroad and members of the Indian contingent bound for the Tokyo Olympics would be allowed to take the second dose of the vaccine 28 days after the first.
The CMC's health services in each borough is headed by its executive health officer.
The state health department had earlier made the municipal commissioner of the CMC the designated authority to check the documents of such people and certify whether they have a genuine reason to get the second dose of Covishield earlier than usual.
In the districts, the health department has assigned the task to the respective chief medical officers of health.
CMC officials said that since it was not possible for the municipal commissioner to check all documents, the authority had been delegated to officials across the city. "The applicants will not have to visit the civic headquarters. They have to approach the executive health officer of their borough," an official said.
Bidhannagar residents can send their applications and documents to the chairperson of the board of administrators of the Bidhannagar Municipal Corporation, said Krishna Chakraborty, the chairperson.
A senior official of the South 24-Parganas health administration told The Telegraph that residents of districts other than Calcutta should approach the assistant chief medical officer of health in the respective sub-divisions with their documents for the verification.
Once the official concerned checks the documents and certifies that an applicant has a genuine reason to take the second dose of Covishield 28 days after the first, she or he will initiate the process by which a slot for the jab can be booked through the CoWIN portal.
The health ministry's announcement mentioned some of the documents that those who want their second dose early have to produce. Those include:
⚫ Admission offers or associated formal communications
⚫ Interview calls for a job or offer letters
⚫ Nomination to participate in the Tokyo Olympic games.