Covid: Autumn semester at IIT Kharagpur to be online
The 500 students who are facing resource constraints will be called back so they can use the institute's facilities to attend online classes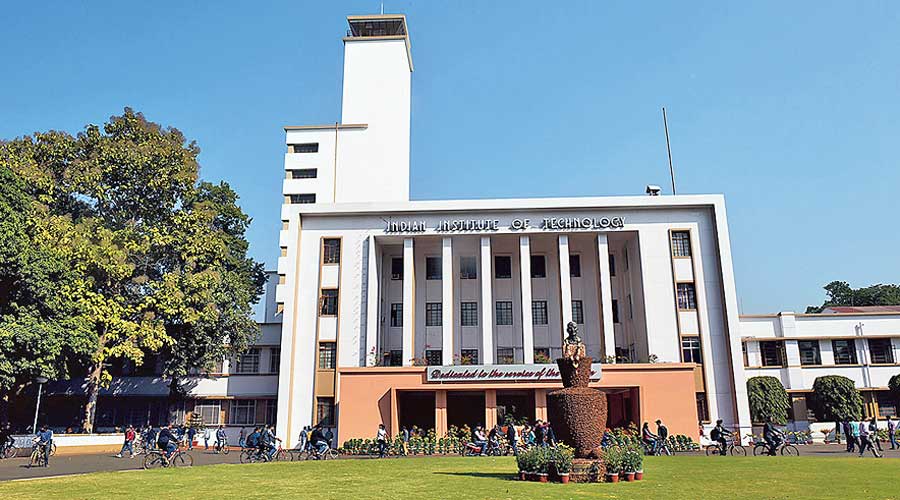 ---
Kharagpur
|
Published 28.07.21, 01:24 AM
|
---
IIT Kharagpur has informed students, barring 500 who are facing resource constraints, that they will continue to attend online classes in the autumn semester as the authorities want to "avoid the life risk to students by calling them to the campus".
The autumn semester continues from July to December.
The 500 students who are facing resource constraints will be called back so they can use the institute's facilities to attend online classes.
An email addressed to BTech students on July 23 says that since "the risk of infection in the cities and towns remain high" and "travel restrictions continue to be in place", they won't be recalled until the situation becomes conducive.
According to an institute official, most of the students want to return to the campus as they have "got bored and tired attending classes from home" and feel that a hostel life, even with adherence to Covid protocols, will be a welcome change. Unstable Net connectivity at home is also prompting many to request the authorities to allow them to return to the campus.
The email to the students, on behalf of the dean of students' affairs and three other deans, says: "You are aware that the Covid-19 situation is still not in complete control…. Efforts are being made to bring students to the campus when the situation becomes conducive to do so in a phased manner. However, until the situation warrants, with a view to avoid life risk to the students..., director as Chairman of the senate has approved… the Autumn Semester will be completely through online mode."
The dean of students' affairs, Dhrubajyoti Sen, said the 500 BTech students encountering digital divide, who would be brought back from August 2 in batches, would also attend online classes using the facilities in hostels.
"As for bringing others, we want to go slow as the situation has not become conducive yet," Sen said.
An official of the institute said they wanted to keep a cap on the presence of BTech students to avoid any assembly on the campus, which had to be shut for about a fortnight last September following a spurt in Covid cases.
"The 500 students will stay in hostels. If we bring more students, this will create an assembly.... we have to exercise caution," he said.
The return of IIT Roorkee students to the campus in April, when the second wave was under way and Kumbh Mela was being held, triggered a surge in cases there, said an IIT Kharagpur official. "Learning lessons from that incident, all the IITs have become cautious," he said.
Another official said some of the research scholars were already on the campus and a cap had been set on their presence as well. Altogether 900 research scholars stay on the campus as of now and a fresh batch will be called once a section of the scholars leaves on completion of research.
The mail addressed to the BTech students says: "In line with the last two semesters the following components of the fees are exempted: electricity and water charges, mess advance, hostel overhead charges, hall budget and technology film society fees."