Akshar students' call to connect over Covid newsletter
The school said the initiative would give students an opportunity to channelise their energy and free time and do something positive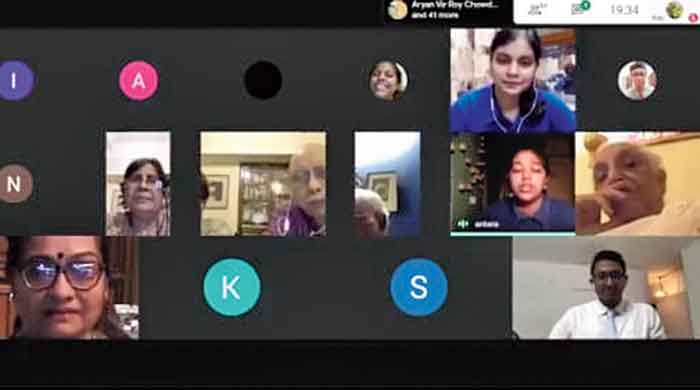 ---
|
Calcutta
|
Published 17.09.20, 04:44 AM
---
Students of a city school have started an e-newsletter to talk about their times "as they remain stuck inside" homes because of the pandemic.
The newsletter, Covid Chronicles, is an initiative of the students of Akshar school. They recently launched it over a webinar.
Indira Biswas, a Class IX student, has penned her experience from the US where she went in February. She did not know that the "one-month holiday would turn into a six-month quarantine".
Indira, still stuck in New Jersey, lost her aunt during this period with whom she had been staying and the teenager has written how "the deadly virus had come" to them.
Not only students but also a radiologist working in the city, Ambar Kumar Gupta, has written about doctors working during the pandemic. "... for once I am in my gear, the few patients who are coming to the hospital and need my examination keep me busy. In full gear I can hardly hear myself."
The school said the newsletter would give students an opportunity to channelise their energy and free time and do something positive while they remain at home.
"Children are not happy with what is happening and channelising their creativity helps create positive vibes. It's also a way to collaborate with other students despite not going to school," Jayanti Neogi, a political science teacher at the school, said.
Covid Chronicles is an initiative of the school's literary and political science clubs.
"We have extra time being stuck at home… it will give students a platform to express themselves. There is so much that students want to say and articulate during the pandemic," Antara Dasgupta, a Class XII student, said.
She is in the editorial team with classmate Rishita Chatterjee.
The group has been hosting webinars, too. The latest was on Women in Power and how they want fundamental human rights.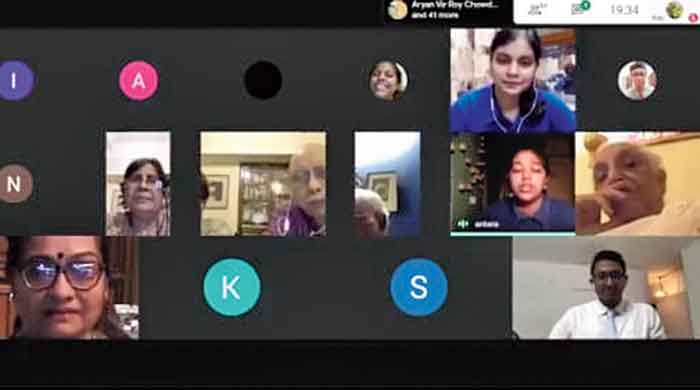 At the launch, the students invited former student Pranav Balakrishnan, a practising doctor working at a private hospital in the city as the Covid coordinator, along with radiologist Gupta.
They asked them questions about the pandemic and the precautions one should take.
If masks will be a companion forever, Balakrishnan said wearing a mask is a courtesy one is doing to others.
"The most important thing is understanding.... It is a courtesy you are doing to people around you and you are hoping they will do the same courtesy to you," he said. "You are preventing droplets; if you are infected it's preventing them from getting released into the near surroundings and that's why we probably should continue until we have a believable cure or a vaccine against this disease."