Coronavirus victor returns with baby boy
A silver lining after a family's brush with virus & tragedy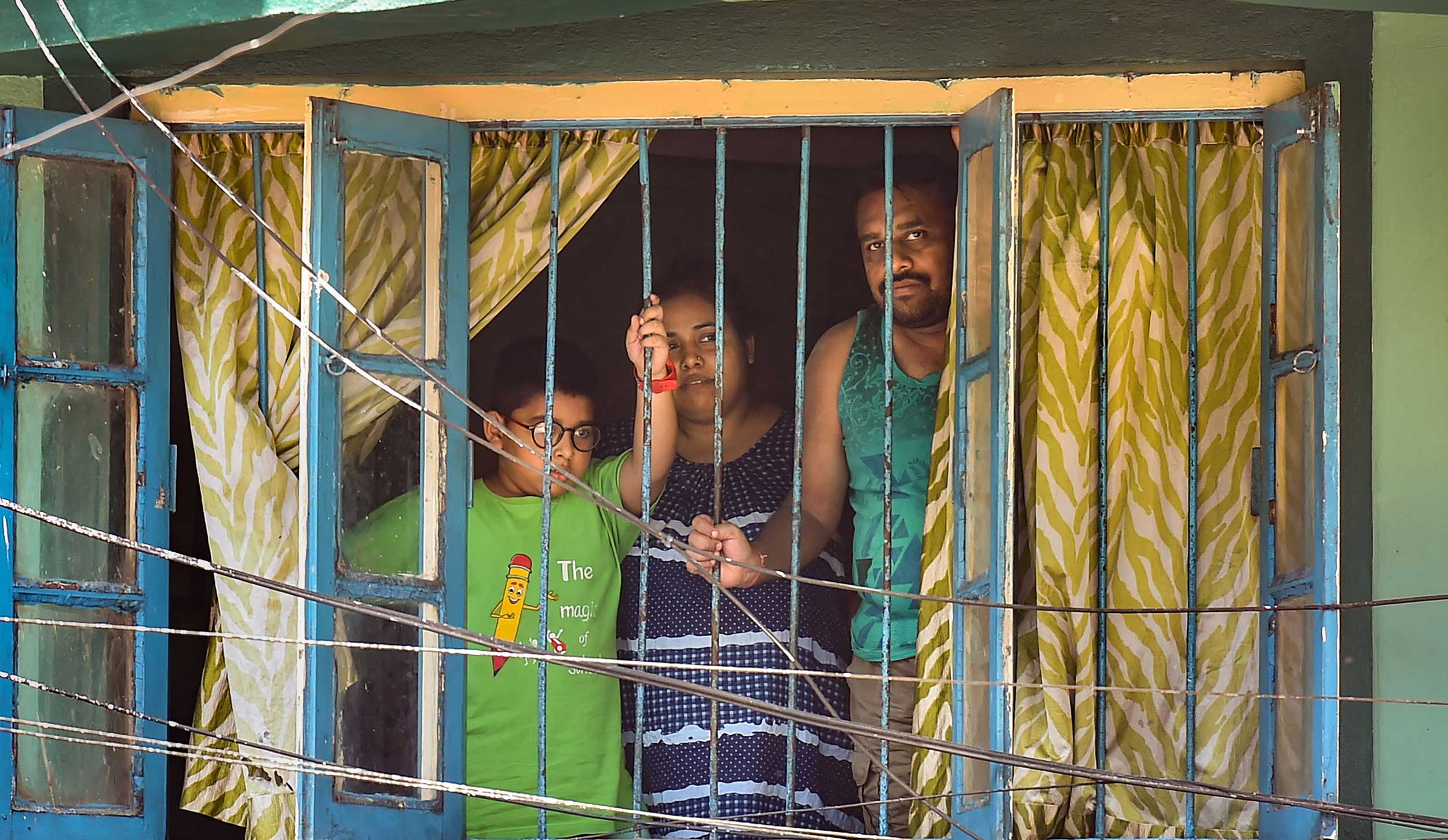 ---
|
Howrah
|
Published 03.05.20, 12:32 AM
---
A house in Howrah erupted in joy on Friday afternoon when a 24-year-old daughter-in-law returned from hospital carrying her 11-day baby. She has recovered from Covid-19 and the baby is fine.

The house was half-empty but looking at her face one could say it was half-full.
The woman's father-in-law had tested positive for Covid-19 and passed away on April 12. Her brother-in-law is still down with the disease.
Her husband has just returned home after spending 14 days in quarantine.
"We are thankful to the doctors and above all to the Almighty for giving us a healthy baby and letting my wife return home, completely cured of the infection," the husband told Metro.
"I am now praying for an early recovery of my brother."
The family has been coping with the coronavirus infection since early April, when Howrah was declared a red zone, along with Calcutta and North 24-Parganas.
The woman's 65-year-old father-in-law was the first in the family to complain of fever and breathing trouble. He was taken to Satyabala ID Hospital in Liluah.
The woman, in her advanced stage of pregnancy, was shifted out of the house and admitted to the same hospital.
Her husband and their four-year-old son, as well as her brother-in-law, were sent to a government quarantine facility.
"The day my father-in-law passed away, my test report came. It was positive. I didn't know whether I would be dead or alive," the woman, speaking in a feeble voice, told this newspaper over the phone from their home.
"All I remember is that the next day, I was admitted to a private hospital."
The woman delivered her son at the Sanjiban Institute of Health Sciences, in Howrah's Phuleswar, on April 20.
A team of doctors treating her said her date of delivery was scheduled much later but since she was very anxious, she went into premature labour.
"We decided to keep the mother and the child in the same room, at a distance of six feet from each other. We even allowed breast-feeding," said Subhasis Mitra, the director of the hospital.
"All adequate security steps were taken and the mother and the child were constantly monitored by a team that was handling Covid-19 patients."
The news of the baby's birth reached the father, who was at the quarantine centre in the Dumurjola stadium with his son, much later. By then, the woman's brother-in-law had tested positive.
Five days after she delivered the boy, doctors decided to run a second Covid-19 test on her and it turned out to be negative. The child was tested, too, but he had not caught the virus.
Another round of tests on both was carried out on April 28. They came back negative again. The hospital then decided to discharge the woman and the baby.