Team of doctors to monitor Calcutta hospitals
The group will also look into communications between heal hub authorities and patient relatives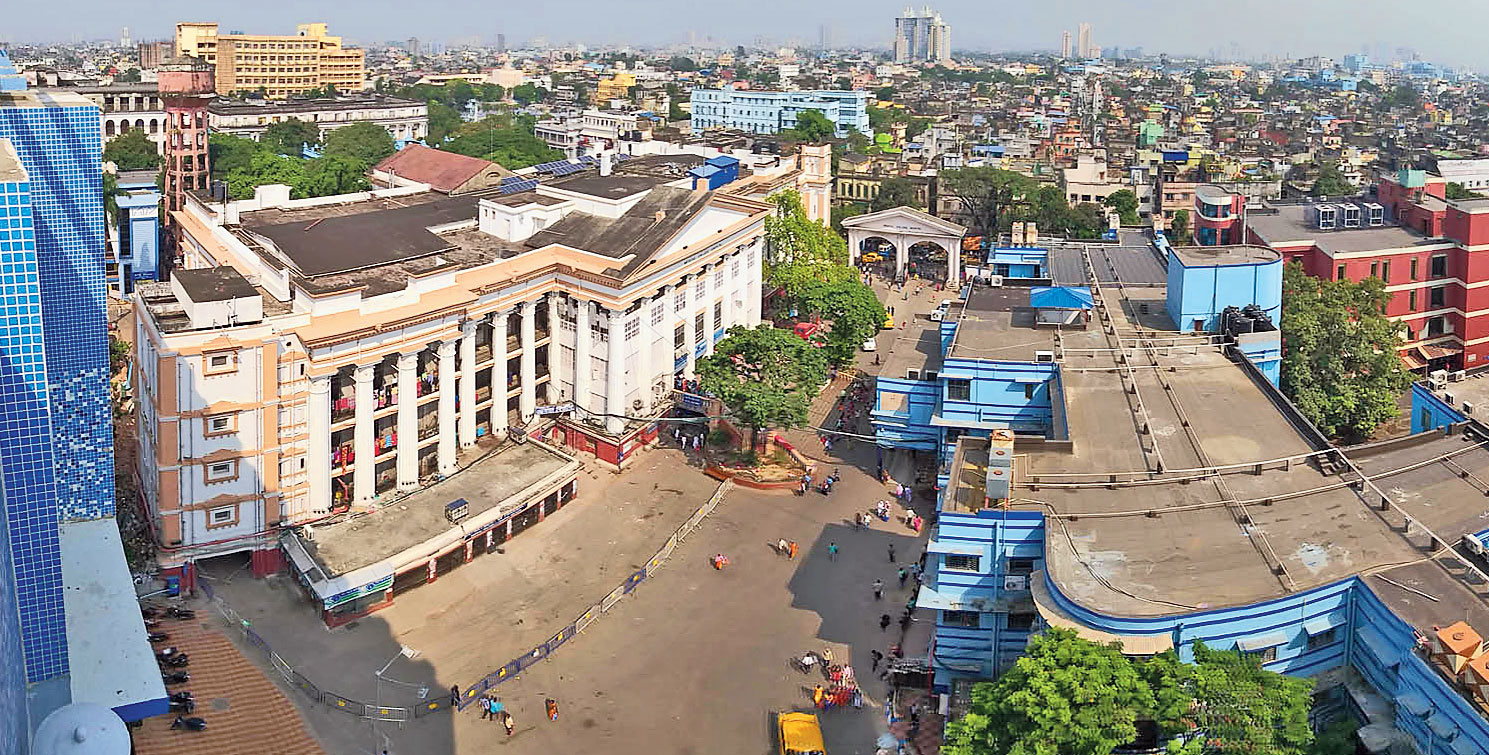 ---
|
Calcutta
|
Published 18.05.20, 09:43 PM
---
The state health department has set up a team of doctors to ascertain whether doctors and nurses are regularly visiting patients at the four Covid-19 hospitals in Calcutta and healthcare workers performing their duties.

The team will also look into communication between the hospital authorities and relatives of patients.
The team, comprising faculty members from various medical colleges, will visit the Calcutta Medical College and Hospital, MR Bangur Hospital, AMRI Hospitals Salt Lake and Desun Hospital off the EM Bypass every day.
The team will also monitor whether treatment protocols for Covid-19 patients were being followed.
Patients have been complaining about how a section of doctors, nurses and other frontline healthcare workers across some of these institutions have been negligent towards their duties.
The family of a 74-year-old Covid-19 patient who died at the Calcutta Medical College and Hospital on Friday alleged that they had come to know about the death only on Saturday, when they called the landline number of the ward after his mobile phone kept ringing.
Metro has reported how this incident revealed lapses in communication from the time the patient was transferred from MR Bangur Hospital, where he was first admitted, till his death.
Earlier, family members of a person who had tested positive for Covid-19 alleged that nurses and other employees of MR Bangur Hospital had not bothered to help an elderly woman who had fallen on the floor to get up.
"This team will visit all patients twice daily and talk to them to find out whether there were any lapses. The idea is to bring the science of medicine at the bedside after taking care of the emotional needs of a patient," said Gopal Krishna Dhali, the head of the department of gastroenterology at SSKM Hospital, who is leading the team of doctors.
"There are some complaints. This team will work jointly with doctors and healthcare workers of the respective institutions to ensure there are no slip-ups."
Officials said all asymptomatic and mildly symptom-atic patients would be given slots to talk to their family members from a mobile phone that would be available with the healthcare workers in each ward. "There will be two slots of four hours," said an
official.
"There have been complaints that lunch packets supplied by vendors do not have adequate food. This team will look into this aspect as well," said an official.