Churches under CNI to allow 25 worshippers
The Roman Catholic Archdiocese of Calcutta, however, will continue to allow only 10 people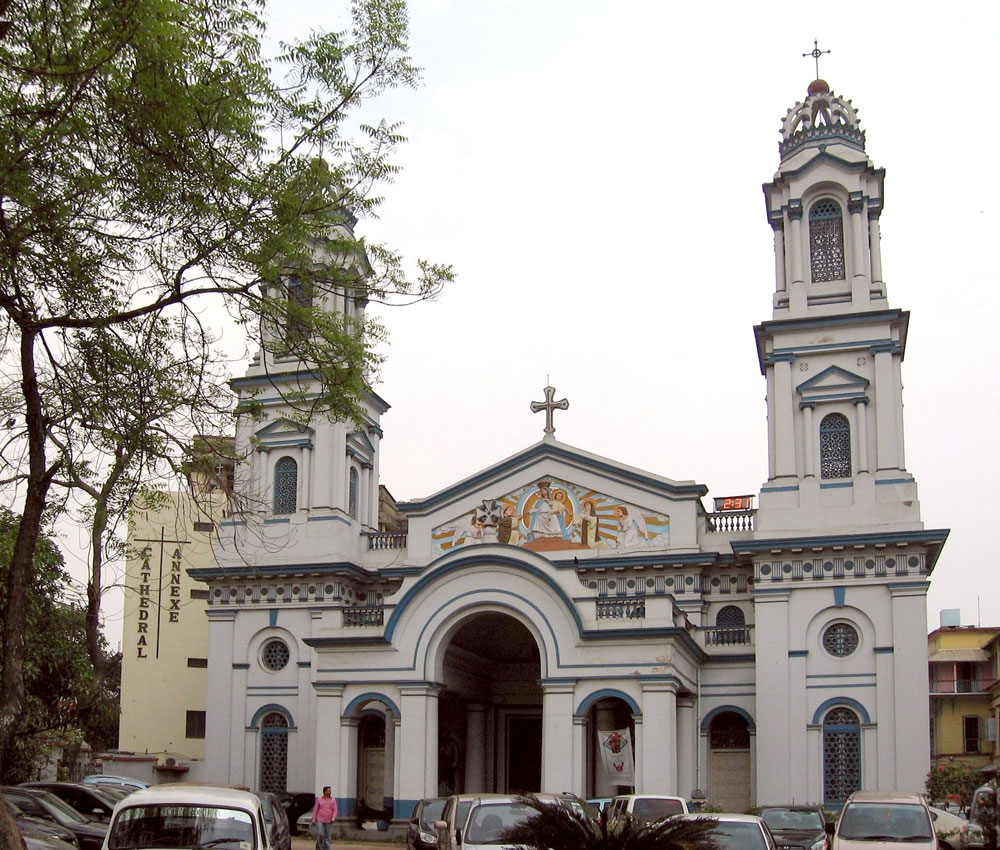 Roman Catholic Archdiocese of Calcutta
Wikipedia
---
Calcutta
|
Published 12.06.20, 09:38 PM
|
---
Churches under the Calcutta diocese of the Church of North India (CNI) will allow a maximum of 25 people to enter at a time, but not without a mask, the bishop said in a letter addressed to the presbyters on Friday.
The letter was sent in keeping with the state government order that has permitted a maximum of 25 people — instead of 10, as decided earlier — to enter a place of worship.
The CNI cited a state government order dated June 8 that permits up to 25 persons to enter at a time.
"You are advised to act accordingly while allowing persons to enter inside church for prayer and meditation (maintaining proper social distancing). You also need to follow strictly all other mandatory precautions at the point of entry, like thermal screening, hand sanitisation and not
allowing anyone without mask," Reverend Paritosh Canning, bishop of the Calcutta diocese of the CNI, said in a letter to presbyters-in-charge and presbyters of all pastorates.
The Roman Catholic Archdiocese of Calcutta, however, will continue to allow only 10 people in the church, the archdiocese said on Friday.
"There has been no change in the archdiocese position regarding the number of worshippers allowed in the church. This remains at 10 persons, regardless of any relaxation by the civic authorities," said Father Dominic Gomes, the vicar-general of the archdiocese of Calcutta.
The update was sent to all 65-odd Roman Catholic churches under the archdiocese on Thursday so that there is no ambiguity in the number of people who are allowed in the church.
The archdiocese had given permission to resume services from June 1.
The 107 churches in the Barrackpore diocese will also allow 25 people each.
The Calcutta diocese of the CNI has 34 churches, where services are yet to resume.
Reverend Canning has also called for all arrangements and preparations, particularly "sanitising and disinfecting the church premises" for services to start in July with adequate social distancing.
There has to be preparations for having two/three services on Sundays and whenever necessary. "...If you are adequately prepared in all respects, then you may start the same from the last week of June with the approval of the bishop," Reverend Canning wrote.