Refund order to four hospitals
The commission as an interim measure asked R Flemming Hospital in Topsia to return Rs 1.45 lakh of the Rs 3.45 lakh it had taken from a patient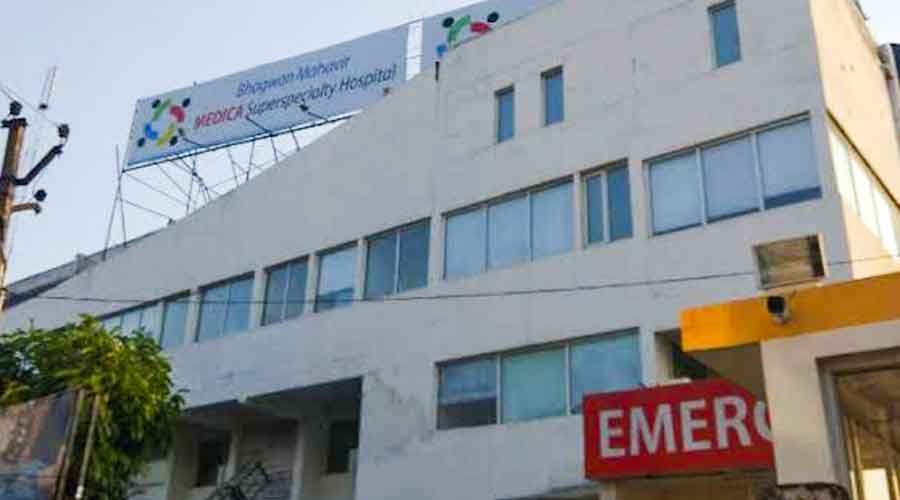 The complaint against Medica was about Rs 27,000 it had charged a patient for 'consumables'
File picture
---
Calcutta
|
Published 29.08.20, 02:41 AM
|
---
The state clinical establishment regulatory commission has asked four hospitals to return various sums that it feels the hospitals had wrongfully taken from Covid-19 patients, the chairperson of the panel said on Friday. 
The commission as an interim measure asked R Flemming Hospital in Topsia to return Rs 1.45 lakh of the Rs 3.45 lakh it had taken from a patient, said retired judge Ashim Kumar Banerjee, the chairperson of the commission. 
BP Poddar Hospital in New Alipore has been asked to return over Rs 60,000 to a patient, while Medica Superspecialty Hospital in Mukundapur and ILS Hospital in Dum Dum have been asked to return Rs 27,000 and Rs 15,000, respectively. Unlike the order for the Topsia hospital, the ones for the other three are not interim. 
"The patient who was admitted to R Flemming Hospital complained that he underwent dialysis twice during his six-day stay there. No other procedures were done. They complained that the Rs 3.45-lakh bill was not justified," said Banerjee. 
"We examined the bill and asked the hospital to return Rs 1.45 lakh immediately…. If the hospital is able to justify the bill, it will get back the money. If we find other lapses… we will ask the hospital to refund more money to the patient." 
Repeated calls to the phone number mentioned on the hospital's website throughout Friday evening elicited the same response — that it was busy. 
About the order to BP Poddar Hospital, Banerjee said the patient had stayed there for four days and was billed Rs 1.51 lakh. "After analysing the bill, we directed the hospital to keep Rs 90,000 and return the rest to the patient," he said. The Telegraph reached out to the hospital for a comment but no one responded till late on Friday.
The complaint against Medica was about Rs 27,000 it had charged a patient for "consumables". The insurance company whose policy the patient had bought refused to pay the amount. 
Alok Roy, the chairman of Medica, said the patient was not overcharged. "There are certain items that no insurance policy covers, but that does not mean we overcharged the patient. We were perfectly within the legal frame to charge this money. However, we agreed to refund the money with due respect to the proposal from the chair," said Roy. 
The complaint against ILS Hospital was that it had overcharged a patient Rs 15,000 for PPE. "The hospital agreed to return Rs 15,000. They said the complaint was from a period when PPE rates were not capped," said Banerjee. An ILS official, when contacted by this newspaper, promised to call back but did not do so till late on Friday.