Masks made must for Calcutta cops
Till now, 64,000 masks have been distributed among cops in the city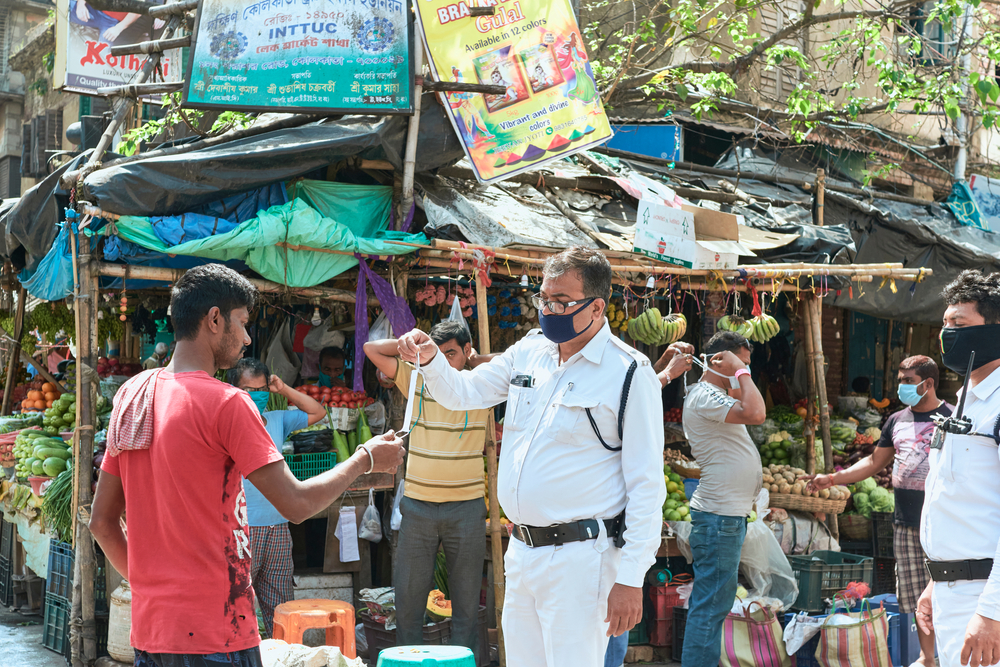 Those who have received masks but found without them while on duty will be "warned and defaulted", an officer said
(Shutterstock)
---
Calcutta
|
Published 07.04.20, 08:56 PM
|
---
Every cop on duty has been asked to compulsorily wear a mask, failing which action can be taken against him or her, officers at Lalbazar said on Tuesday.
All divisional deputy commissioners have been asked to convey the message to all police stations in the city that masks are mandatory for the cops' safety and that of others.
Till now, 64,000 masks have been distributed among cops in the city and more masks and hand sanitisers have been requisitioned at Lalbazar.
"There is no point using a handkerchief when masks are available with police. Men on the ground are the most vulnerable and they should be cautious about themselves and their families," an officer at Lalbazar said.
Those who have received masks but found without them while on duty will be "warned and defaulted", the officer said.
An official "warning" may be reflected in the service book of an officer. A service book is like a report card where achievements and punishments are recorded.
An officer posted in a central Calcutta police station said the government had earlier said only the sick or those with symptoms of the virus had to wear a mask. "Now, everyone has to wear a mask and we do not have any problem."