Teachers' help sought to vacate IIT Kahragpur hostels
The rising numbers (of Covid cases) is a serious concern: director Viredra K. Tewari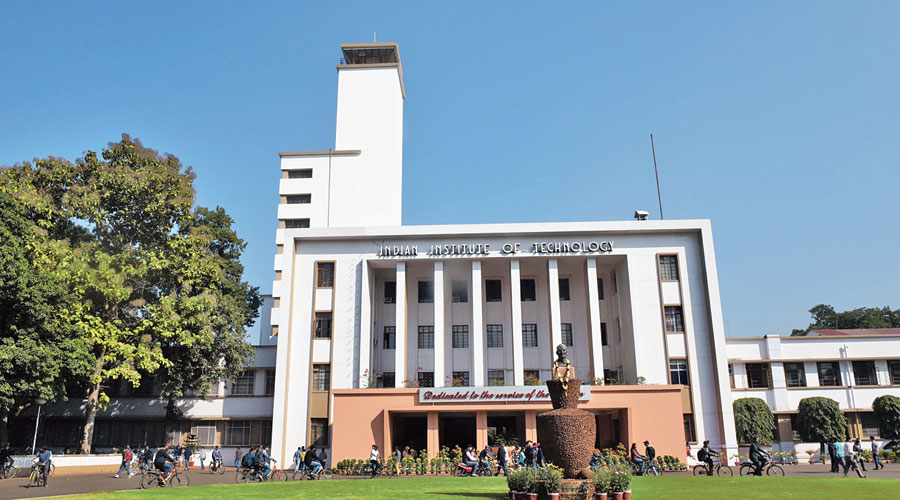 ---
---
The IIT Kharagpur director has requested teachers to ask all students to vacate hostels and leave the campus by August 30 after 10 people in the institute, five of them students, tested positive for Covid-19.
The rising numbers "is a serious concern", director Viredra K. Tewari said on Wednesday evening.
In a letter to teachers, he said: "You maybe aware that 10 people of our campus, out of which five are students, are Covid positive. This is a serious concern for all of us. Considering the safety and well-being of everyone, I appeal to the faculty to instruct their students who have been staying in the halls of residence to vacate them and leave the campus by August 30.
"I request all to ensure that no student is on the campus and everyone leaves positively by August 30."
The director requested the teachers after visiting the halls of residence, registrar B.N. Singh said. "We have accommodated the students as long as possible. But now the scenario has changed."
The appeal from the director came two days after a video emerged showing an IIT Kharagpur official, accompanied by guards, telling students at a hostel to vacate the campus, failing which their belongings would be taken away.
"Today, there was a perceptible change in tone. The director requested us to understand the gravity of the situation. We are not sure, though, how we will move out at a time when transport options are scarce," a BTech student who hails from another state said.
"On Monday, the warden of Madan Mohan Malaviya hall of residence came with guards to throw us out. Today, the director has asked teachers to speak to us," an MTech student said.
The IIT authorities had on August 19 asked the 300-odd students still on the campus to move out by August 23 after a student had tested positive for Covid-19.
"On Sunday, two more tested positive. By Wednesday, the overall number rose to 10, prompting the director to request teachers," an official said.