More shops open under police vigil
A shop that sells beauty products as well as stationeries, had opened on Sunday morning and was swarmed by delighted shoppers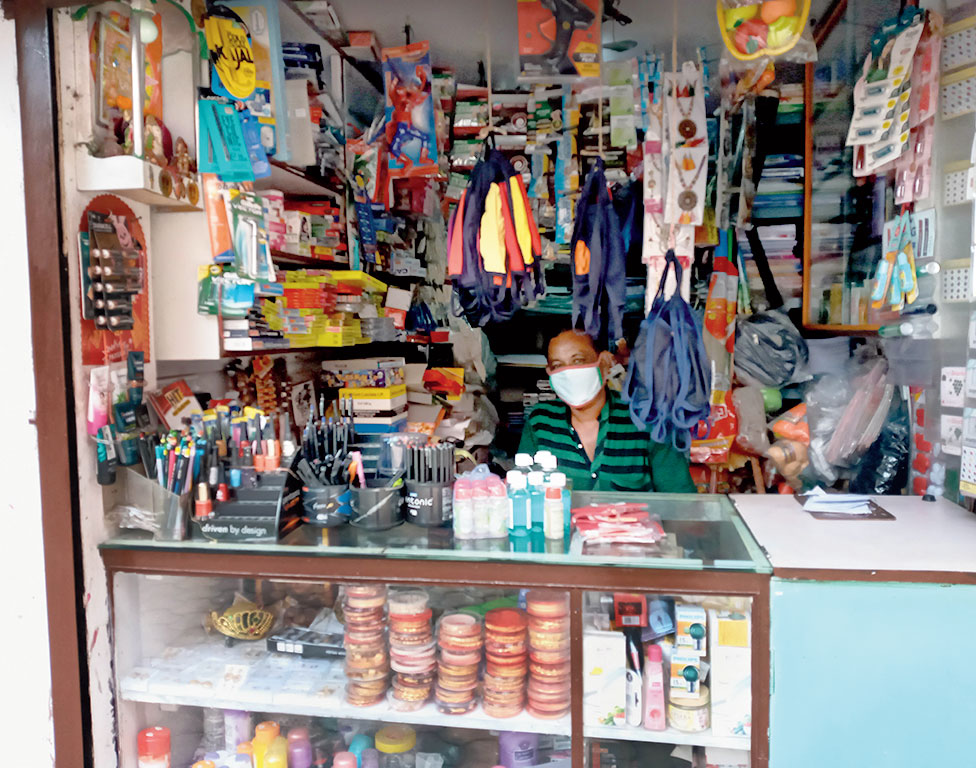 ---
---
Following last Friday's orders from the government allowing standalone shops to open despite the lockdown, some shops across the township have started lifting shutters. However a few of these drew such thick crowds that police had to rush to shut them down.
Needs, a Baisakhi shop that sells beauty products as well as stationeries, had opened on Sunday morning and was swarmed by delighted shoppers. "There were queues of at least 10 people outside the shop. Many were asking for hair dye," said a lady who joined the queue to buy cream. "I left soon afterwards but passers-by said that cops came and shut them down as they was drawing too much crowd. I've heard the shop will open once in a few days from now on."
An officer of the Bidhannagar Commissionerate confirmed that they were not allowing crowds to gather in front of shops. "Police personnel have been posted at markets to ensure people follow social distancing protocol. And if we see that crowds are gathering regularly in front of a shop without any regard to norms we are asking the owners to shut them down," said the officer.
In EE Block, an outlet of a coffee retail chain has re-opened. "But people cannot come here and have coffee. We are serving customers in disposable cups and trays and are requesting them to go home and have them. We are following all precautions in our service zone as well as kitchen," said an employee.
A snack shop, Anjali Zenith, has opened in IA Block opposite the stadium. "The lockdown has hit my business hard," said owner Aparna Ghosh. "We were not prepared and had a large quantity of ice cream in the shop. Part of it has melted and the ice-cream companies won't take it back. I'm also having to pay an extra per cent of the order value to suppliers so they deliver goods during the lockdown. But I'm happy that we're getting a steady stream of customers since we opened on Sunday."
A stationery shop that has opened in Purbachal market is doing brisk business selling notebooks, colouring books, crayons, pens and refills. "Customers are buying five or 10 notebooks at a time and I don't blame them," says proprietor Goutam Ghosh. "I've opened my store but can only sell till stocks last."
Before the lockdown Ghosh would have inventory replenished by suppliers every day and since suppliers have not been allowed to operate post lockdown, he says supplies are running out fast. "At the rate at which parents are buying in bulk, I'll be sold out in a week!" he says.
Additional reporting by Debasmita Bhattacharjee