CMC employees rapped over for refusing to upload data
A survey involving comorbidity of than 730,000 households was conducted between September 7 and 30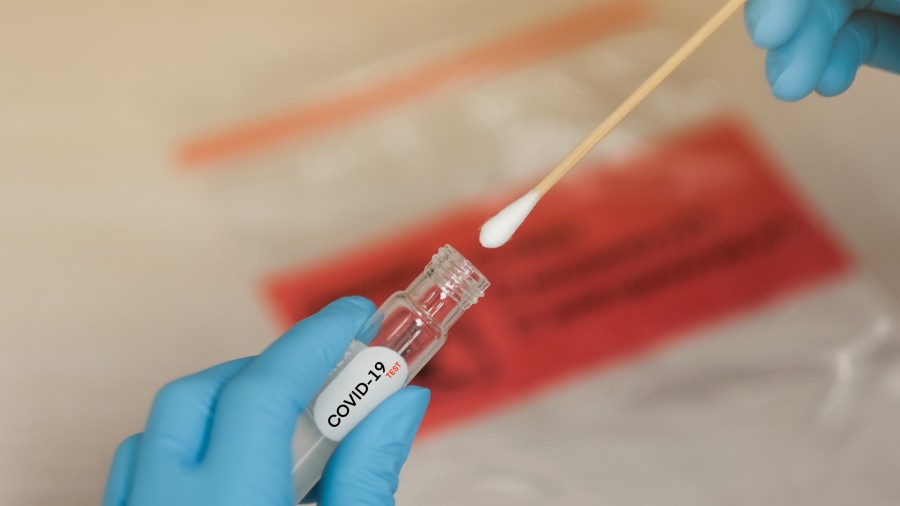 ---
Calcutta
|
Published 05.11.20, 04:02 AM
|
---
 Several employees of the Calcutta Municipal Corporation have been showcaused after they resisted the additional work of uploading comorbidity data, a CMC official said on Wednesday.
Uploading the data collected from 180,000 households in the city are still to be completed.
The CMC had collected data on comorbidity from more than 730,000 households through a survey conducted between September 7 and 30.
The civic body had first targeted to complete the process of uploading the data to its server before Durga Puja. It next set October 31 as the deadline.
"The delay in uploading the data happened because of various reasons. There was resistance among data entry operators and we had to showcause some of them. Gradually, the resistance waned and the work gained traction," the CMC official said.
"The survey collected data from a little over 730,000 households. We have uploaded the data of close to 567,000 households and we are still to upload the data of 170,000 households."
At present, close to 9,000 households' data are being uploaded daily, the official said. "But, ideally the number should be 15,000."
Six of 16 boroughs have completed uploading the data. The rest are nearing completion, the official said.
Of the wards that are still left to complete the process, the data of close to 150 households are being uploaded every day in each ward, an official of the CMC's health department said.
"Some boroughs have outsourced the data entry work to private agencies to complete the process faster. The data entry operators are unable to upload more than 150 households' data in a day after completing their other assignments," he said.
The operators have to upload data on the findings of vector surveillance, Covid-19 surveillance, reports of dengue and malaria patients, among others.
The comorbidity survey in Calcutta was a collaboration between the state health department, the CMC and the Covid Care Network, a group of doctors, medical workers and patients who have recovered from Covid-19.
An official at the CMC's headquarters said the authorities expected to finish the process of uploading the data by November. "We have asked all boroughs to speed up and complete the work at the earliest," the official said.
Once the data is uploaded, the analysis will begin. "The analysis will be done by the Covid Care Network or anyone its members deem fit for the job.
"We from the CMC will provide necessary support," the official said. "The analysis will suggest the average age when Calcuttans develop comorbid conditions and what are the most common ones. It will show if there is any difference in the trend between genders."