Building plan telecom terms
Builders have to specify where they want to keep space for mobile phone towers and power generating units, among others, in their building plans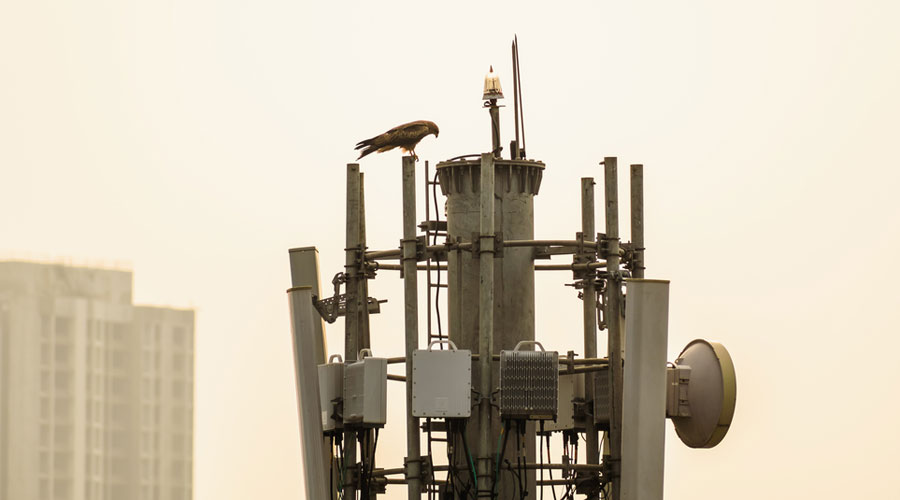 ---
New Town
|
Published 16.09.20, 04:25 AM
|
---
Developers building housing complexes, commercial buildings and offices in New Town have to provide details in building plans about space allotted to set up telecom and Internet infrastructure, an official of the New Town Kolkata Development Authority said.
Builders have to specify where they want to keep space for mobile phone towers and power generating units, among others, in their building plans, the official said.
This has been done as several communities in the township's three action areas have reported low network areas or shadow areas.
The problem is not limited not only to New Town. Several Calcuttans face the problem of sketchy network and low data speed.
Several residents and housing communities across the city have fixed repeater access points and network boosters haphazardly in empty places without any prior planning, the NKDA official said.
These boosters are often installed illegally, the official said. "Most residents who don't get proper network coverage are using boosters… they buy them themselves or ask local technicians to do so. These devices are not fixed by service providers."
Vinita Agarwal, 34, who stays in New Town's Action Area II, said she had to ask a local technician to fix a network booster because she barely got any network in her house and faced problems while working from home.
"I have been working from home during the lockdown… and I have faced major network problems. For days I had no network and we called a technician who suggested we get a booster installed. When we asked him for one he suggested another man's name… that person came and installed it the next day. I paid Rs 2,000. Now we have much better network and decent data speed," Agarwal said.
Debashis Sen, the NKDA chairman, said many people were working from homes and most students were studying online. This has brought to the fore the shortcomings of a weak network in New Town, he said. In order to identify shadow zones where the broadband reach is poor, the NKDA has decided to conduct a house-to-house survey.
"The survey will be done quickly by a competent agency after an expression of interest. Special attention will be given by Hidco and NKDA to see how a Rapid Action Connection can be achieved by putting in additional resources. The places with poor Net connectivity is worrying. Several residents have complained to us," Sen said.
The building plans must have details of spaces allocated to set up telecom infrastructure in order to get the plans passed, he said.
It will be made mandatory as are electrical and mechanical plans that include where space for AC units, ducts, fire pumps and various electrical utilities, he said.