Bengal govt recommended to give OBC-B status to Baishnab Bairagis
The West Bengal Commission for Other Backward Classes held an online meeting with the community members from Birbhum and Murshidabad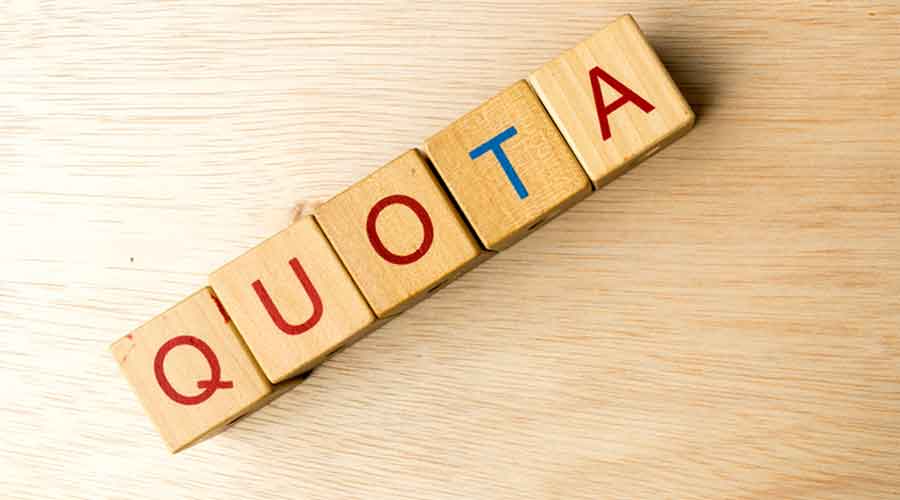 The OBC-B category will not make all members of the community eligible for reservation in government jobs and admission to schools and colleges
Shutterstock
---
Calcutta
|
Published 18.12.20, 02:48 AM
|
---
The West Bengal Commission for Other Backward Classes has recommended to the state government that the Baishnab Bairagi community be given the OBC-B status, the chairperson of the commission, retired judge Ashim Banerjee, said on Thursday.
The commission held an online meeting with members of the Baishnab Bairagi community on Thursday.
The community had applied to the commission for inclusion into the other backward classes (OBC) category, said Banerjee.
"The commission unanimously decided in favour of sending a recommendation to the state government to include the Baishnab community in the OBC-B category," he said.
He said the OBCs were classified into two categories. Those who are socially and economically better off are in the OBC-B category and the rest are in the OBC-A category.
Banerjee said the Baishnab Bairagi community would be included in the OBC-B category if the state cabinet approved the commission's recommendation.
"The government will then publish a gazette notification that will make the community a part of the OBC-B category," he said.
But it will not make all members of the community eligible for reservation in government jobs and admission to schools and colleges. They have to apply for an OBC-B certificate. If an individual fulfilled the economic and other criteria, the government will give an OBC-B certificate to that person, after which she or he will become eligible for benefits, Banerjee said.
Members of the Baishnab Bairagi community mainly live in the Rampurhat subdivision of Birbhum district, Banerjee said.
During the online meeting, community members from Rampurhat as well as from Murshidabad and Burdwan spoke with the commission, he added.
"The Baishnab community people are very poor.... Their employment opportunities are also limited," said Banerjee.