Calcutta's Metro seeks nod for cameras inside coaches
Heat detectors along tunnels, fire alarm system across stations also planned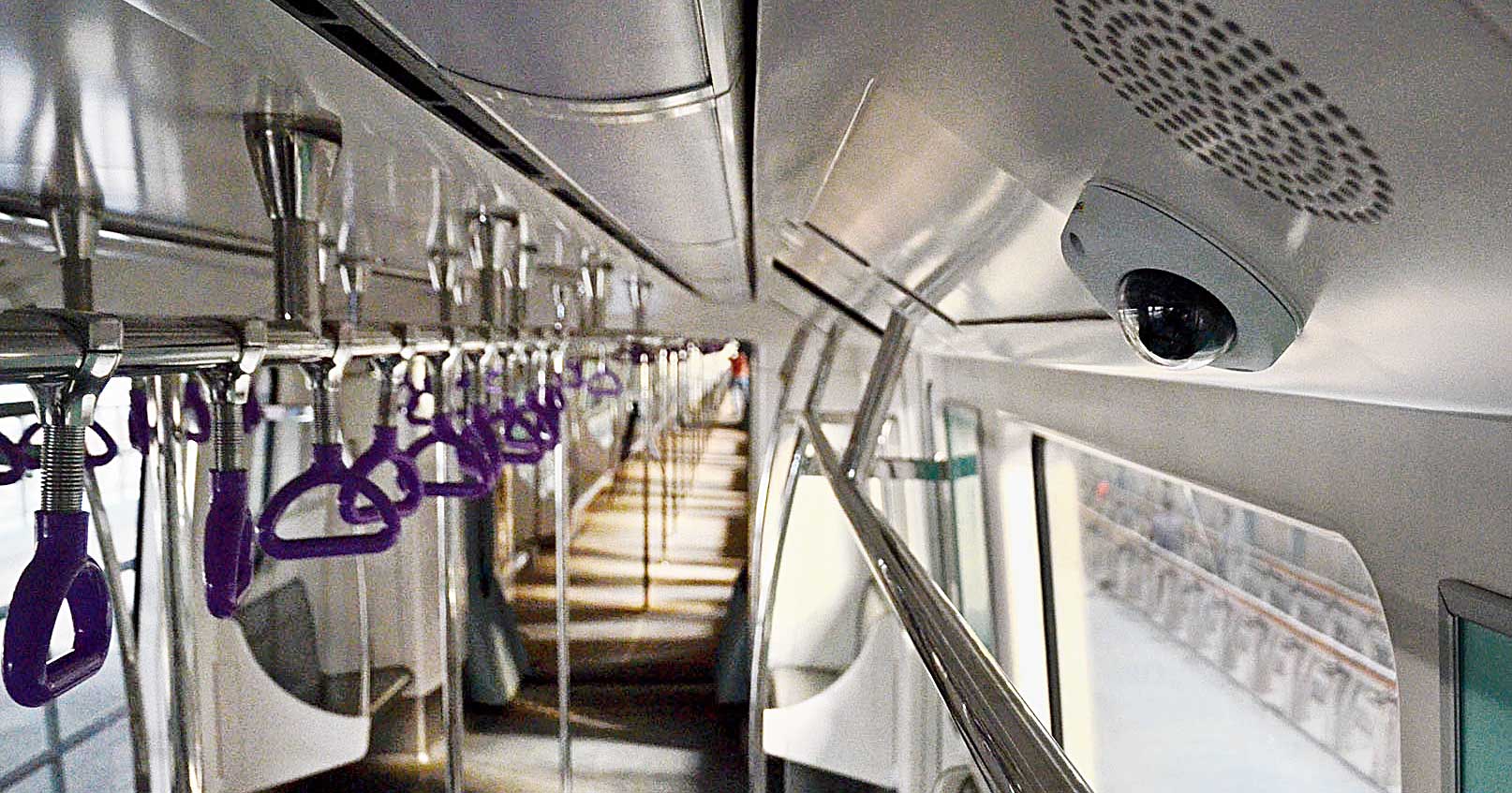 ---
|
Calcutta
|
Published 21.02.19, 09:45 PM
---
Metro Railway has submitted a safety wish list to the Railway Board that includes CCTV cameras inside coaches, fire alarms at stations and ultra-sensitive heat detectors along the tunnels.
The transport lifeline has also planned a technology upgrade to improve communication between drivers and the central control room and put up proper signage to guide passengers out of tunnels during an emergency.
The steps are in keeping with a report by the commissioner of railway safety (eastern circle) on the December 27 fire in a Dum Dum-bound air-conditioned rake. The accident occurred between Rabindra Sadan and Maidan stations.
The investigation report and the recommendations arrived at the Metro Railway headquarters on January 28.
"The proposals have been sent to the board. The installation of fire alarms and heat detectors requires a budget of a little over Rs 40 crore. The installation of CCTV cameras will cost around Rs 9 crore," a senior official said.
A few of the 24 stations between Noapara and Kavi Subhash (New Garia) have smoke alarms, but these are restricted to rooms that house critical equipment.
"Besides smoke detectors on platforms, the tunnels will have heat detectors. Smoke travels fast through a tunnel, especially when a train is moving. Installing heat detectors that react to any change in temperature makes sense," the official said.
The absence of CCTV cameras inside coaches was the focus of the report of the commissioner of railway safety on the fire incident less than two months ago. "Live feed from cameras will help drivers and the control room react to emergencies better," an official said.
Rakes manufactured for the East-West Metro by Bangalore-based BEML Ltd have pre-installed CCTV cameras but not even the newer ones in the Metro Railway fleet currently have cameras inside the coaches.
"This (installation of CCTV cameras) is a specialised job. We need specialised consultancies for guidance," Metro spokesperson Indrani Banerjee said.
Metro Railway is also looking to improve the communication system between the central control room and drivers. "The GSM (Global System for Mobile Communications) signals between them often become weak inside a tunnel. We are trying to make it a failure-free system," an official said.
Proper signage across stations and inside the tunnel to guide passengers during an emergency is also being planned. "Boards displaying the way to the nearest exit will be everywhere. These will have power back-up so that they are visible at all times," the official said.
A two-minute film on the dos and don'ts during an emergency is being produced. The film will be shown on television screens at every station.
An annual audit of the tunnel ventilation system has also been proposed.