Calcutta police commissioner Rajeev Kumar and former Trinamul MP Kunal Ghosh were quizzed on Sunday by the CBI here in connection with the Saradha deposit default case.
The officer, who was examined for the second day on Sunday, reached the venue at 10.20am and left at 10.20pm with a 95-minute lunch break in the afternoon.
Ghosh, who reached around 10am, left the CBI office around 11.05pm on Sunday. Asked whether he was made to sit face to face with Kumar and whether he had been asked to report back on Monday, Ghosh replied in the affirmative to both questions.
Before entering the premises, Ghosh walked up to a Saraswati Puja pandal to seek the blessings of the Goddess. The pandal was erected at the compound of the community hall of the Oakland Road Civic Welfare.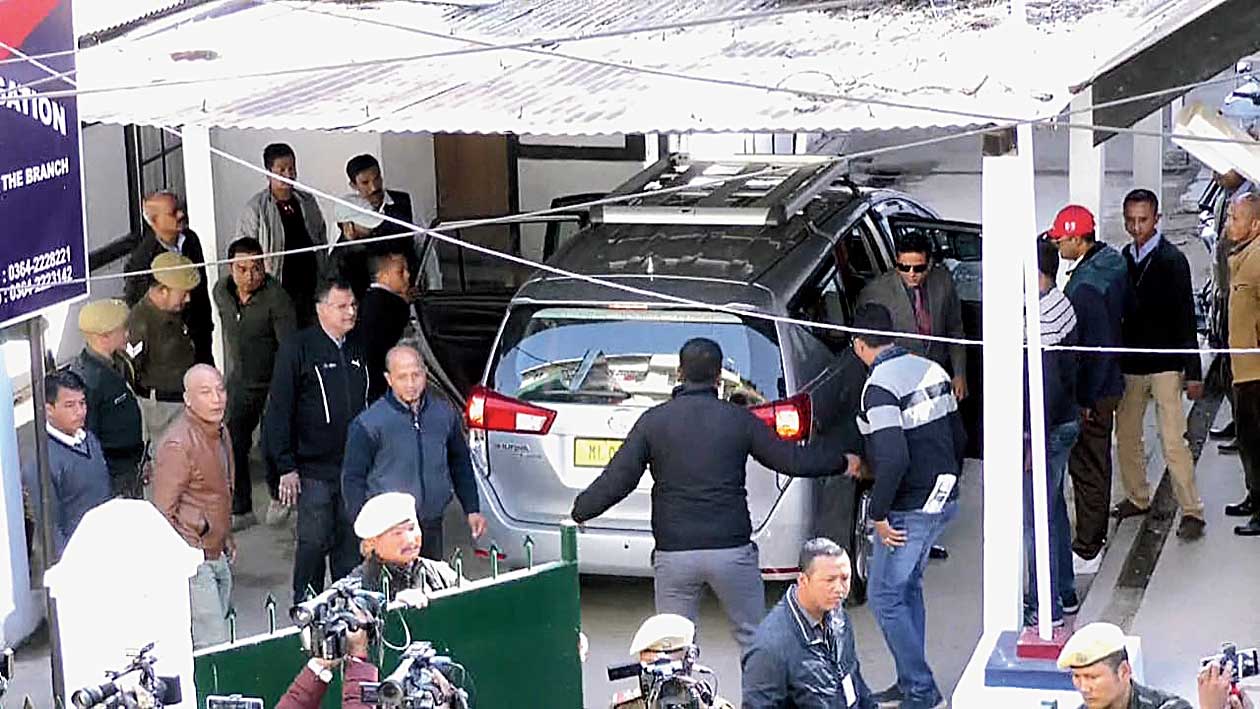 Rajeev Kumar gets off his car outside the CBI office in Shillong on Sunday Telegraph picture
Ghosh told reporters that he had been cooperating with the investigating agency.
"I have been asked to come here. I have always cooperated with the investigating agency, and hence, I have come to this office," the former Rajya Sabha member said.
The examination of both the individuals began shortly after their arrival.
Unlike on Saturday, Kumar stepped out of the CBI office for lunch on Sunday. He left the office around 1.40pm and returned at 3.15pm. Ghosh stayed put at the office.
Sources said all through the day, Ghosh and Kumar were examined separately. In the latter part of evening, both were made to sit together for a joint examination, the sources added.
In the evening, a CBI officer who is also the investigation officer in the Rose Valley case, arrived at the Oakland office. As the examination was on, Biswajit Deb, Kumar's lawyer, along with two police officers of Calcutta police, arrived. Deb left soon after, along with the officers.