Calcutta HC satisfied with state's handling of post-poll violence
The bench rejected additional solicitor-general's (representing the Modi govt at the Centre) prayer to set up a special investigation team to probe the same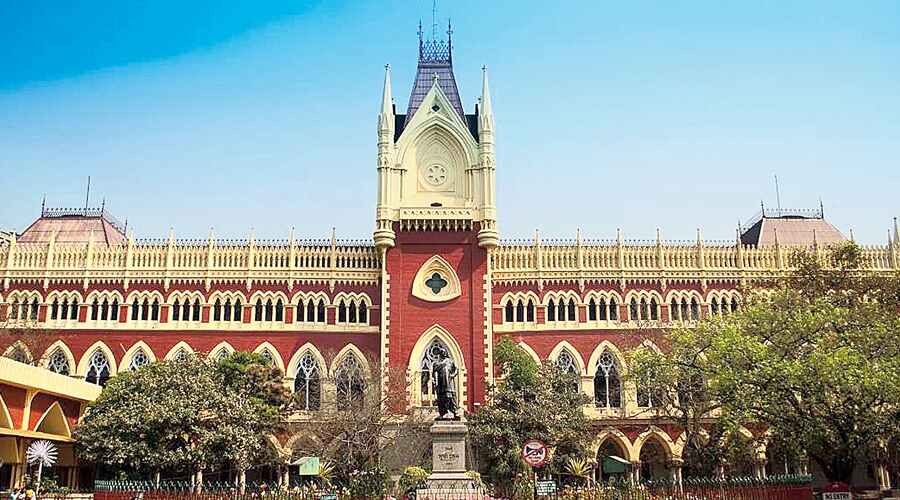 Calcutta High Court
File picture
---
Calcutta
|
Published 11.05.21, 01:56 AM
|
---
A five-judge special bench of Calcutta High Court expressed satisfaction over the action taken by the newly formed Mamata Banerjee government in Bengal to restore normality after post-results violence in pockets of the state.
"The steps taken by the state in bringing the situation to normalcy are appreciable," acting Chief Justice Rajesh Bindal said during the hearing.
"However, the central government has similar responsibility to maintain the law-and-order situation of the state after the poll results," he added.
The bench turned down a prayer by the additional solicitor-general, representing the Narendra Modi government at the Centre, to set up a special investigation team to probe the post-poll violence.
On Friday, the acting chief justice had formed the special bench following two separate petitions, one by advocate Anindya Sunder Das and the other by advocate Priyanka Tibrewal, the BJP candidate for the Entally Assembly seat this time.
The other four judges on the special bench are Justices I.P. Mukerji, Harish Tandon, Soumen Sen and Subrata Talukdar.
The special bench fixed May 19 for the next hearing and asked state advocate-general Kishore Datta to file a status report.
During the hearing, Datta told the court that soon after taking charge (Mamata took oath on May 5 morning), the chief minister had taken several steps to stop the violence.
"Since May 7, no one was killed in any further violence," Datta said.
On May 7, Dutta had said a number of killings had taken place soon after the poll results were declared on May 2 but the state government had no role to play as the administration was then under the control of the Election Commission of India.
The purported death toll has been put at 25, with 15 deaths from the BJP, 8 from Trinamul and 2 from the Sanyukta Morcha.
On May 6, a day after taking oath of office for the third consecutive term, Mamata had announced an assistance of Rs 2 lakh each for the dead victims' families, irrespective of their political leanings.
Over May 5 and 6, she had made a slew of administrative changes to overturn the transfers made by the poll panel and ensure that normality was restored promptly.
Court staff jabs
Justice Bindal asked the advocate-general to take the responsibility so that all employees and others related to the legal community could get Covid-19 vaccines with immediate effect.
The judge was responding to a petition demanding immediate vaccination of the court staff.
The acting chief justice said in order to run the court normally, members of the legal community, including its staff, should be vaccinated.
Datta assured the court that he would take steps in accordance with the directive.