Calcutta girls in UK coronavirus fight
Lockdown can reduce millions to thousands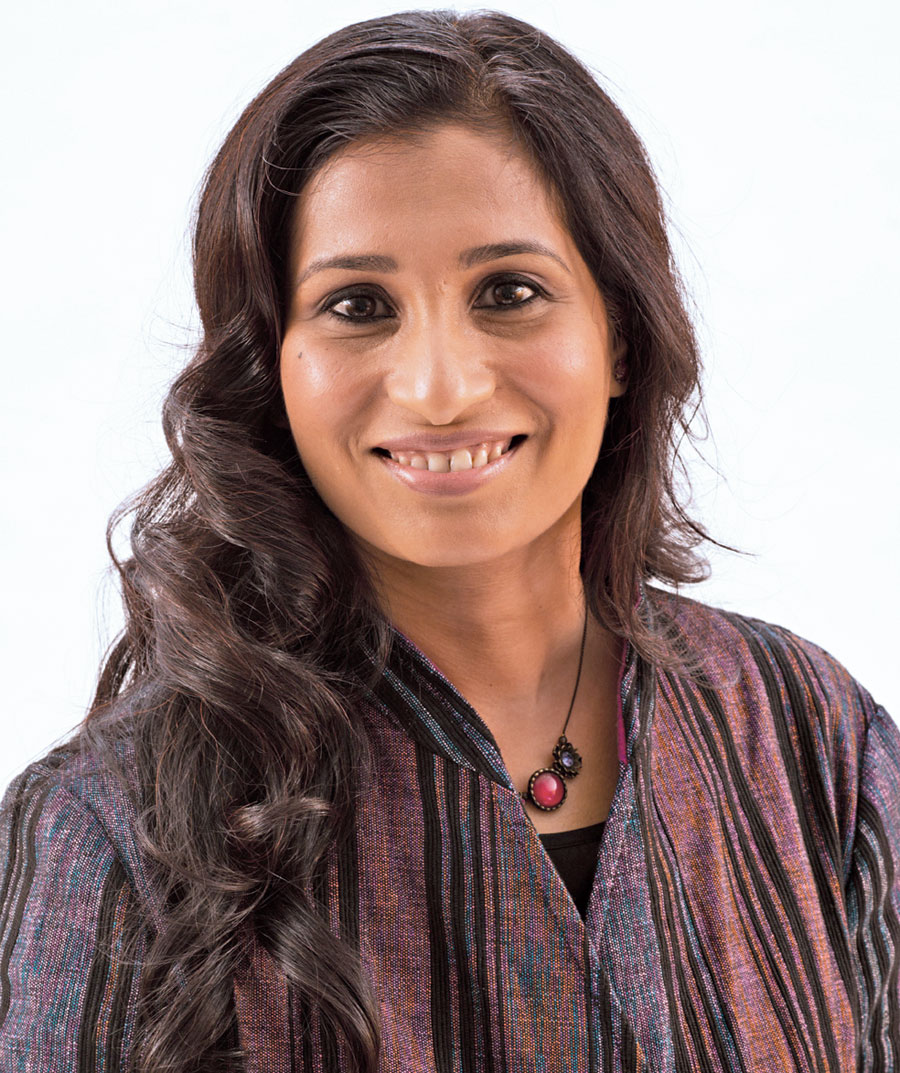 Bhramar Mukherjee
Pictures sourced by the correspondent
---
Calcutta
|
Published 27.03.20, 08:41 PM
|
---
Without a draconian lockdown the number of infected people in India could spiral out of control to 1.3 million but with stringent measures this could be brought down to 15,000.
This was stated by Bhramar Mukherjee, professor of biostatistics and epidemiology at the school of public health at Michigan University, in an interview on BBC Radio 4 on Tuesday night.
Meanwhile, another top Calcutta-born scientist, Sunetra Gupta, professor of theoretical epidemiology at Oxford, has said that half the UK population could already be infected because the coronavirus was circulating in the country by mid-January, around two weeks before the first reported case and a month before the first reported death, and that mass testing is now necessary to identify those who have acquired immunity.
Gupta, who is also a novelist, won the Royal Society's Rosalind Franklin Award, which recognises high achieving women scientists, in 2009.
"We need immediately to begin large-scale serological surveys — antibody testing — to assess what stage of the epidemic we are in now," Gupta was quoted in the Daily Mail.
On The World Tonight on Radio 4, Narendra Modi's lockdown policy was explained to the programme's presenter, Ritula Shah, by Ashok Malik, an additional secretary in India's external affairs ministry.
Shah pressed him about "research that suggests that India's infection could jump to 1.3 million — that's an extraordinary number".
Malik said: "I am not aware of this study. I would not want to comment on it. I am not a medical person, I am not an epidemiologist but this draconian, hard, nuclear option — three-week lockdown — is an attempt to somehow break the chain and prevent massive infection."
Mukherjee, who won laurels at Presidency College ("best student among statistics majors") and at the Indian Statistical Institute, Calcutta ("outstanding academic performance"), before going to America, told Metro of her links with the city of her birth: "My whole family is in Calcutta."
She read through and refined the transcript of her interview with Shah who informed listeners that Mukherjee was "involved in that study predicting that the number of infections in India could jump to 1.3 million by mid-May if the virus maintains its rate of spreading".
"Is that number — 1.3m — a worst case scenario?" Shah asked.
Mukherjee: "Yes, there are lots of models and lots of predictions being made. Epidemiologists differ in their modelling choices and their quantitative estimates. The quoted 1.3m was a worst case scenario and the upper bar to the projected number of cases if there is no intervention done."
Shah: "If there is intervention, is it enough? And how much might it help?"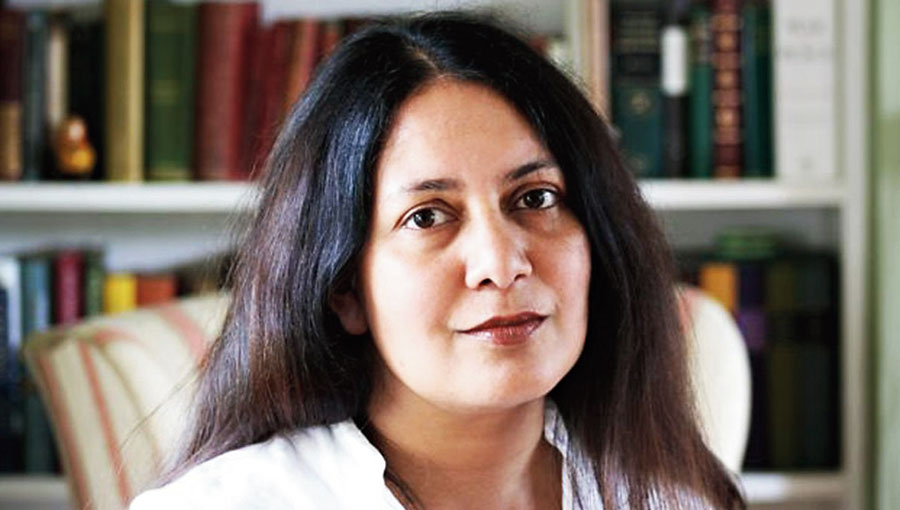 Mukherjee: "In the same study we did some simulation calculations where we showed these counts can come down to about thousands, like 15,000, from one to two million, so draconic measures are needed for the world's largest democracy.
"I will give you an analogy. Different people are coming up with different predictions when there is no intervention and people are doing different simulations. But the takeaway message from all of these studies is quite clear.
"A tidal wave is coming and we cannot have a picket fence to resist it. And we cannot keep arguing, 'When is it coming? Is it coming in the morning? Is it coming in the afternoon? Or is 10ft high or 100ft high?' The fact is the picket fence will be washed away — and the tidal wave is coming. It is not if, it is when the tide is coming."
Shah: "And the picket fence in this case is India's healthcare system?"
Mukherjee: "Yes, I think that the whole infrastructure and if the disease really surges and gets into phase three or escalation mode then the healthcare system will crumble. The number of beds in Indian hospitals for a thousand people is 0.7. Compare this number to 2.8 in the UK and 2.9 in the United States, 11.5 in South Korea and 4.2 in China.
"So if you are thinking of the health system being overwhelmed, then this is going to happen much, much easily in India. 20 per cent of these patients are going to need critical care and hospitalised and then maybe 5 per cent or 10 per cent of these people are going to need ICU beds.
"The number of vulnerable people is also larger in India. So I think I see this a very visionary and proactive lockdown as a way to buy that time to build that dam to resist the tide. And that dam can constitute expanding treatment capacity, protect healthcare workers, let the transmission slow down, see if there is a speculative temperature effect. The value of time cannot be underestimated here.
"And the countries which have done this, which have been able to arrest the epidemic in its early phase and buy some time for getting prepared, like South Korea and Singapore — they have seen less rates of fatality, for example, roughly 1 per cent in South Korea, whereas Italy and China have seen 3-4 per cent. So, this is absolutely the right decision. However, it is not an easy decision as there are severe economic and social consequences."