Breathalyser tests start at airport
Trial breathalyser tests have been on since the start of the month said Calcutta airport's director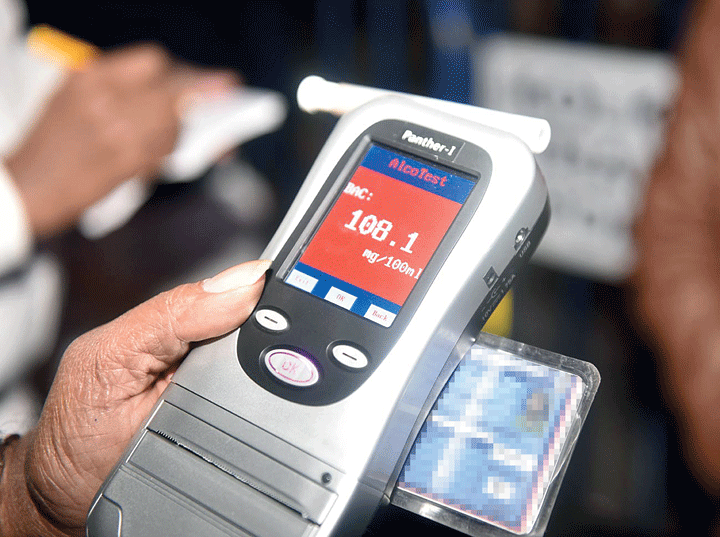 ---
|
Calcutta
|
Published 30.10.19, 08:57 PM
---
Drink driving is now not only a problem for Calcutta's roads but also inside the airport's operational area.
Breathalyser tests for those going to the airfield, including drivers of vehicles, engineers and ground handling staff of airlines and other agencies and air traffic control personnel, started at Calcutta airport from Wednesday.
The directorate general of civil aviation, the regulatory body in the country, has ordered such examinations for employees of the airport and other agencies across the country from Wednesday.
On the first day, there were no reports of anyone testing positive at Calcutta airport, according to officials. Surprise checks will be more effective instead of ones announced in advance, some officials said.
"Trial breathalyser tests have been on since the start of the month. It formally started from today," Calcutta airport's director Kaushik Bhattacharya said on Wednesday.
Earlier, such examinations would be done only for pilots and cabin crew.
But several incidents have been reported from various airports across the country where accidents have taken place in the apron area and the driver was found to be drunk.
"Also, for people involved in checking safety features of a plane, such tests can enhance safety," an airport official said.
In the past six to seven months, no such incident has been reported at Calcutta airport, airport director Bhattacharya said.
He said 10 per cent of the employees of a particular agency, including airlines, are undergoing the test. The selection is done randomly.
At Calcutta airport, most airlines have been running such checks by their own medical officers. The airport authorities and some airlines and agencies have entered into a contract with Medica Aviation Services, an unit of Medica Superspecialty Hospital for the test.
"Till around 9pm, we conducted close to 30 tests and there was no positive case," Sujit Buxy, director, Medica Aviation Service, said.
Breathalyser tests are conducted at several points through which people access the airfield. This include the airport operations coordination centre.
At present, such tests will be conducted at the Calcutta, Ahmedabad, Bangalore, Bhubaneshwar, Calicut, Chennai, Coimbatore, Delhi, Guwahati, Hyderabad, Jaipur, Lucknow, Mumbai, Varanasi, and Vishakhapatnam airports.