BJP readies charges against Mamata
The party accused the Bengal CM of passing the buck on CESC for the difficulties faced by people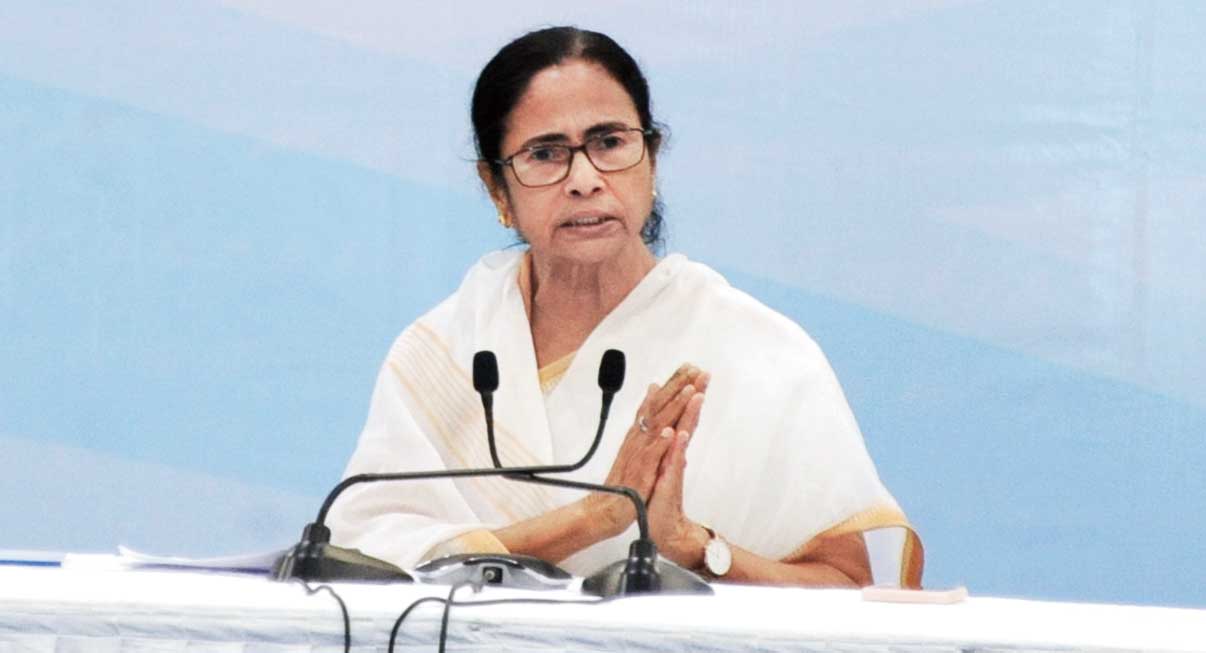 ---
|
Calcutta
|
Published 25.05.20, 08:37 PM
---
The BJP is busy drawing up a chargesheet against the Mamata Banerjee government and plans to roll it out on May 27 when the Trinamul Congress will complete nine years in power in Bengal.
The chargesheet is part of a strategy by the BJP to prepare for next year's Assembly polls amid questions on whether such high-pitched political battle at a time of crisis in the state is justified.
"Apart from Cyclone Amphan, the government has also mishandled the Covid-19 outbreak in the state. All these issues will have special focus in our chargesheet," said Sayantan Basu, one of the general secretaries of the BJP in Bengal.
The nine-point chargesheet, Basu added, will include several other "areas of failures".
However, a section of BJP leaders in the state feels the timing of the chargesheet, which is expected to raise the political heat, is not right, especially after Prime Minister Narendra Modi's visit in which he had lauded Mamata Banerjee and her administration for efforts in rebuilding the state from the havoc caused by the cyclone.
BJP state president Dilip Ghosh has relentlessly attacked the state government, which bore hints that the saffron party has plans to go into the election mode riding the Coronavirus pandemic and the Cyclone Amphan.
On Monday morning, Ghosh and Basu, both residents of Salt Lake near Calcutta, made a public show by clearing trees off the roads in their locality with the help of BJP workers. Asked why BJP leaders had to take up axes to cut trees, the leaders said they were assisting the government, which has failed to do its job.
"It is nothing but politics as the moot question here is what took them five days to hit the streets?" asked a BJP insider.
After blasting the government in the morning, Ghosh met the press once again in the evening to allege that the Calcutta Municipal Corporation had not been able to restore services in different parts of the city.
Ghosh mocked the chief minister's visit to the headquarters of CESC — a private utility enjoying virtual monopoly in the business of electricity supply over the area it serves — on Saturday and accused Mamata of passing the buck on the company for the difficulties faced by people.
"The same BJP and its youth wing had organised protests outside the CESC headquarters in the past, but now, the party seems to be soft on the company… It is really strange," said a political observer.