BJP legislator from Kurseong raps state party chief
On Thursday, Sukanta Majumdar told the media at Jalpaiguri had blamed Trinamul chief Mamata Banerjee for endorsing the word 'Gorkhaland'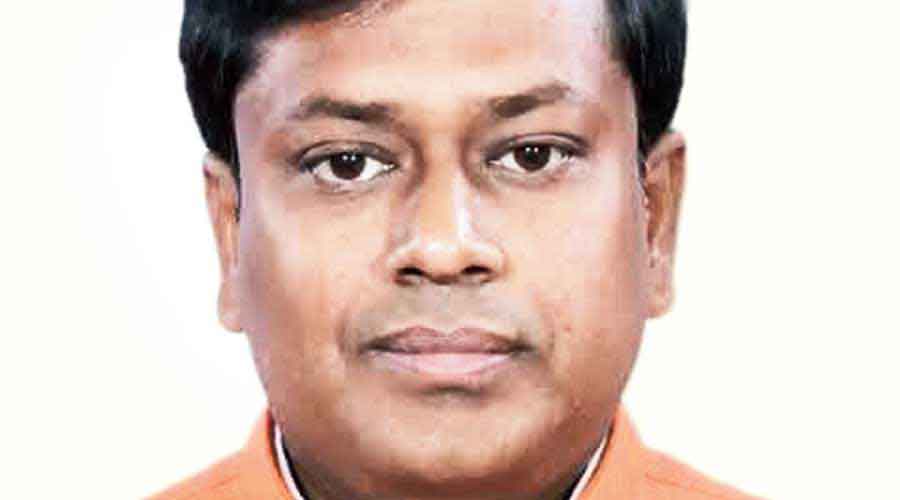 ---
Darjeeling
|
Published 30.10.21, 02:35 AM
|
---
BJP legislator from Kurseong, B.P. Bajgain has shot off a "protest" letter to BJP state president Sukanta Majumdar asking him to refrain from making any statement against the demand of Gorkhaland.
There has always been a tussle between Bengal BJP's hill and plains leaders on Gorkhaland but Bajgain's letter to Majumdar clearly indicates that BJP hill leaders are trying to assert themselves more strongly on it.
On Thursday, Majumdar  told the media at Jalpaiguri had blamed Trinamul chief Mamata Banerjee for endorsing the word "Gorkhaland."
"She was the one to agree to the Gorkhaland Territorial Administration and sign an agreement to include the word Gorkhaland. Gorkhaland was neither included by the CPM, nor the Congress nor the BJP," said Majumadar, adding that the saffron party would work out a "permanent political solution" for the hills.
In a strong worded letter, Bajgain stated: "The syllogistic meaning of this statement leads us to think that the BJP was never a pro-Gorkhaland party, either then and now, period... This letter is a protest in regard of your Jalpaiguri statement before mediapersons."
Many in the hills, including the BJP's allies, feel that permanent political solution means the state of Gorkhaland though the BJP has not yet defined the phrase.
Bajgain, also has not minced words in the letter and clearly reminded Majumdar that he and Darjeeling MP Raju Bista had won elections on the Gorkhaland promise.
 "I myself have been granted this opportunity to serve as the MLA from the BJP, whilst promising that this demand of Gorkhaland will be met. Whatever may be the name of the future state, the name of Gorkhaland is holy to us likewise, Gita, Bible, Quran and Tripitak," the letter reads.
Another BJP MP from Alipurduar, John Barla has been demanding a separate north Bengal state comprising eight north Bengal districts.
Speaking to this newspaper, Bajgain said that he had also voiced his protest when BJP leaders from the plains have not spoken favourably of Gorkhaland.
 "Yes, I have written the letter and I also emailed it to him yesterday (Thursday). I will again meet him in Calcutta on November 1 and will try to personally iterate the contents of the letter again," said Bajgain.
The Kurseong MLA said they were not demanding Gorkhaland from Bengal leaders but from central BJP leaders and it was necessary to protest such statements as "we cannot keep the (hill) people in a state of confusion."