Bengal's Farakka police station ranked 3rd nationwide
The Union home ministry assessed the police stations on efficiency, reliability and other factors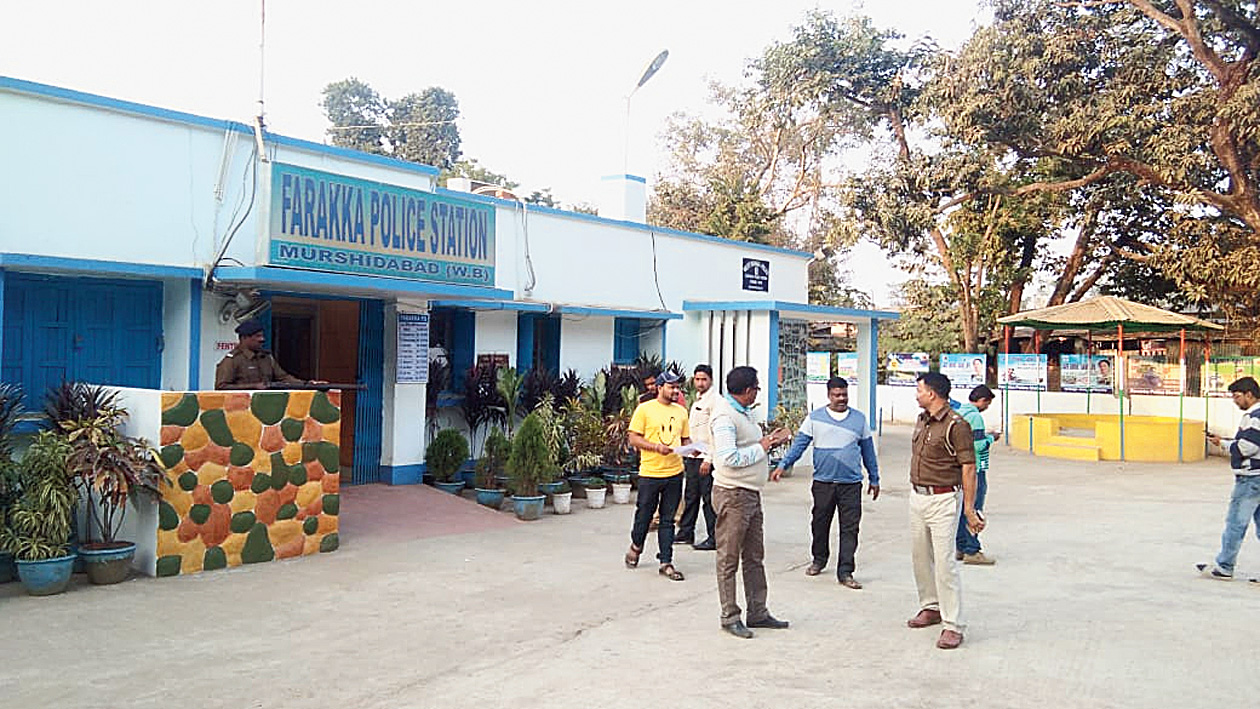 ---
---
The Farakka police station in Murshidabad has secured third place in a nationwide competition organised by the Union home ministry which picked police stations based on parameters such as cleanliness, efficiency and reliability.
Station officials were informed of the news by state police officials on Wednesday, and are slated to receive felicitation from Union home minister Rajnath Singh at an awards ceremony at the base of the recently inaugurated Statue of Unity at Narmada Island in Gujarat on December 20.
"Farakka in one of 27 police stations in the Murshidabad district, and has won the approval of citizens and officials alike for their work on child marriage over the past year. We have taken up a programme of visiting a district village every week and conversing with locals intimately on important issues. Relying on discussion rather than police tactics, we have halted 35 child marriages in the past year alone," said Farakka inspector-in-charge Uday Shankar Ghosh.
Police sources added that a team from the Quality Council of India visited the station on December 2 and inspected the toilet facilities, the general cleanliness of the area and beautification measures.
They also interviewed villagers in the district regarding their levels of trust in the police and their efficiency of service. These parameters, combined with crime statistics, made for the panel's final judgement. "We haven't received a letter yet. Once we do, a representative from Farakka will attend the Narmada Island ceremony," said district police chief Mukesh.
The awards ceremony is slated to be held at the start of a national meeting of state police chiefs to be chaired by home minister Singh.