Bengal government job balm for kin of elephant attack victims
Offer comes over and above the existing cash compensation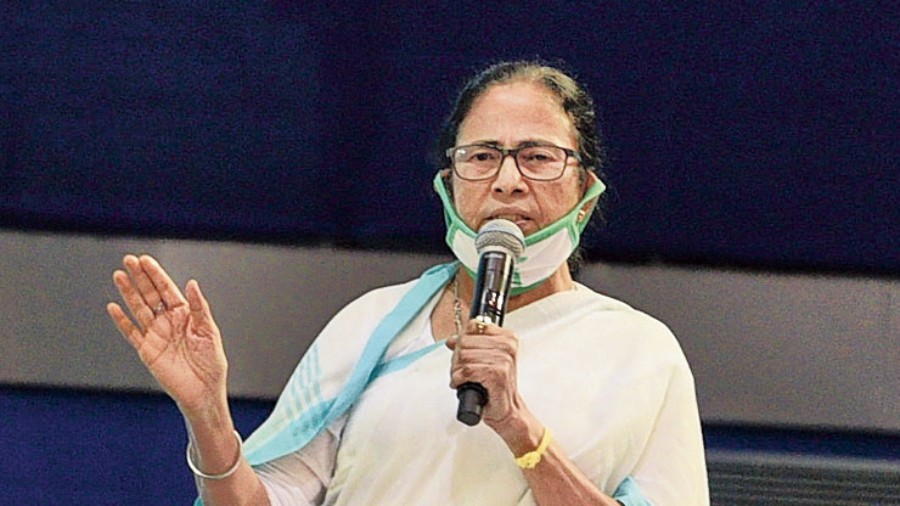 ---
---
The Bengal forest department has prepared a list of 749 families across districts who have lost their kin in elephant attacks, and submitted it to the state government.
The move follows a recent announcement of chief minister Mamata Banerjee during her Jhargram visit, saying her government would provide the job of special home guard to one member of each of these families.
The job offer comes over and above the existing cash compensation.
"So far, family members of a person killed in an elephant attack were given Rs 4 four lakh as compensation. But from now, added to the compensation, one member of the family will also get a job," said a senior forest official.
At the meeting, the chief minister had also said all such families who lost one or more than a family member in such attacks from January 2011 to December 2019 would also get jobs.
"This is why we have prepared the list of 749 families and submitted it to the state government," said Ravikant Sinha, the principal chief conservator of forests of the state.
Sources in the department said that among the 749 people who died from attacks by wild elephants, 424 were from north Bengal and the rest 325 people were from south Bengal districts.
"Area-wise, the highest number of deaths (105) from elephant attacks has been reported from the fringes of the Gorumara National Park in Jalpaiguri district," said a forest source.
For years now, the demand for jobs was raised by these families, who pointed out that in many cases the person killed in the elephant attack was the main or sole earning member in the mishap, plunging the entire family into financial crisis.
A senior Trinamul leader in Alipurduar said this move could help the party draw support from people in the areas reporting frequent man-elephant conflicts.
"A government job would be of immense help to these poor families. It would also help us (the party) approach them and seek their support as the chief minister has time and again proved that her government is sincere in addressing such long-pending demands of the people," he said.
Forest vigil
Officials of the state forest department have decided to intensify patrolling and other protection activities in two sensitive locations — Zero Bandh in Gorumara National Park and Nathua forest range area in Jalpaiguri forest division — ahead of the festive season.
Along with forest guards, pet elephants have also been deputed in these places to conduct patrolling in the forest areas.
A senior forester, speaking on the decision, said the department had information that poachers from the northeast could sneak into forests around this time. Thus high alert has been sounded in the reserve forests of north Bengal during the next two months.