State jobs for Kulgam duo kin
State irrigation department to employ the family members of 2 of the 5 Murshidabad labourers killed in J&K's Kulgam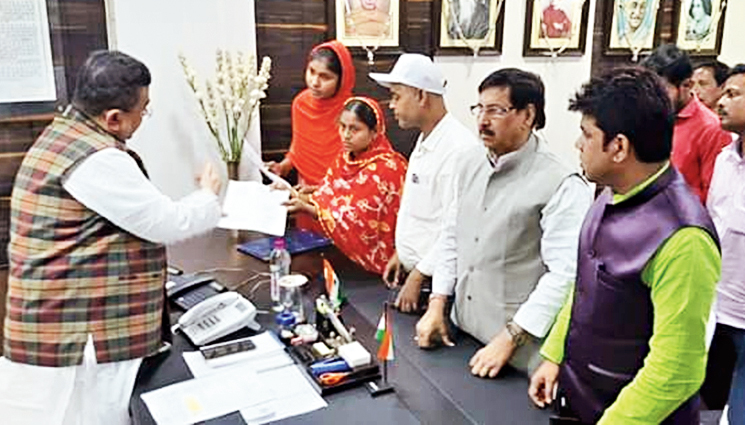 ---
---
The Mamata Banerjee government on Friday handed over job letters in the state irrigation department to the family members of two of the five Murshidabad labourers killed in Jammu and Kashmir's Kulgam on October 29.
The letters were handed to 22-year-old Parvin Sultana, daughter of Rafiq Sheikh, and 29-year-old Saira Biwi, wife of Mursalim Sheikh, in Calcutta. The families are from Sagardighi's Bahalnagar in Murshidabad.
A third letter was given to Paromita Biwi on behalf of her husband Jahiruddin Sarkar, 25, the sole survivor of the attack still recovering from injuries. He is expected to join once he is fit.
Sources said transport minister Suvendu Adhikari had assured the families of employment on October 31, two days after the attack.