Mamata slams 'agenda of hatred'
All have the right to stay, says Bengal's chief minister after attacks on Kashmiris outside their home state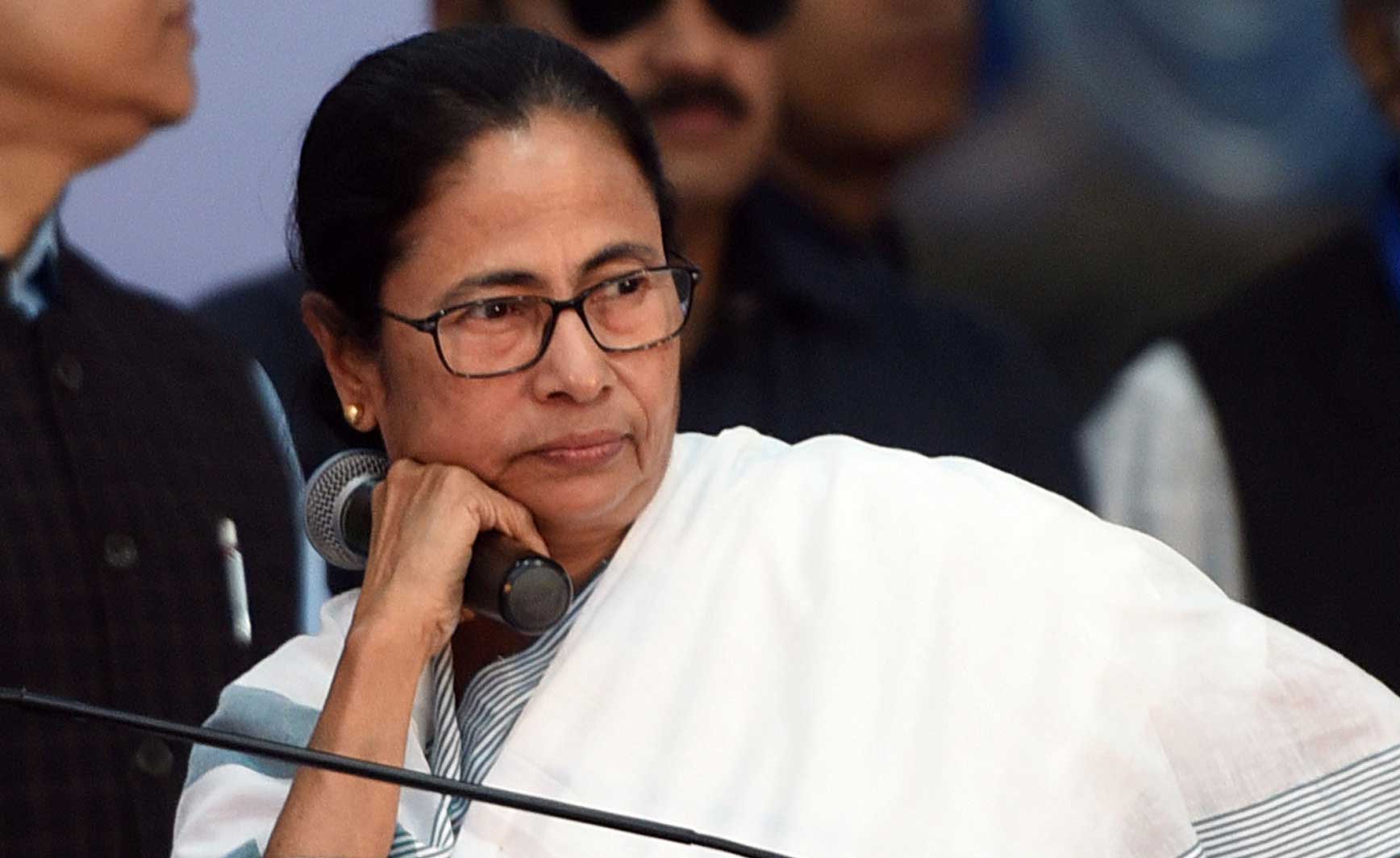 ---
|
Calcutta
|
Published 21.02.19, 10:17 PM
---
Chief minister Mamata Banerjee on Thursday condemned the attack on a young Kashmiri shawl seller in Nadia's Taherpur, warning against taking the law into one's hands and asserting that people from all parts of the country had the right to live in Bengal.
"Those who have committed this wrong, I think there should be action against them," Mamata said. A video of the attack had gone viral, particularly in Kashmir.
Nadia police had sent the shawl seller, and another youth from Kashmir, to Calcutta. Five youths were arrested over the attack. A court granted them bail on Thursday.
Speaking at an event in Calcutta to mark International Mother Language Day, Mamata brought up attacks on citizens across India in the wake of the Pulwama terror strike and slammed the saffron camp over its "politics of hatred".
"We can't turn away a Kashmiri shawl seller just because an incident (Pulwama) happened. No one can take the law into their hands. If someone thinks, only they have the right to live here, not others, sorry… we do not support such a theory," said Mamata.
"Such arrogance….Leaders of a political party, with their agenda of hatred, are trying to sow seeds of division. My language has not taught me to hate anyone."
National Conference leader Omar Abdullah had tweeted that he had spoken to Mamata and thanked her for her intervention.
Mamata said anybody raising their voice against injustice was being branded "pro-Pakistan". "They think they are the only patriots, rest are anti-nationals…. The people of Bengal must unite against fundamentalism. They are creating a monstrous religion of their own to dictate who can stay in India and who can't."