Bengal Assembly elections 2021: Roshan Giri alleges 'game' talk by ex-colleague
Claims have come at a time when Bimal Gurung camp's chief election convener Subha Pradhan's name as a BJP candidate from Kalimpong is being widely discussed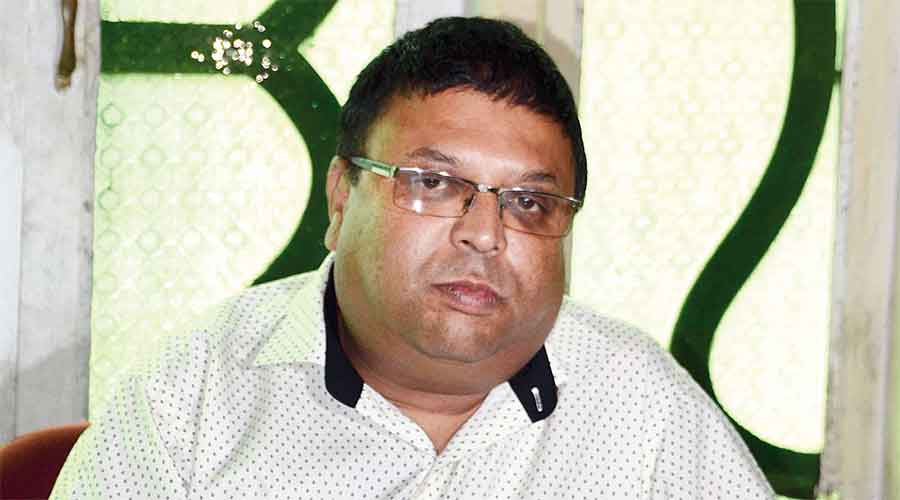 ---
Darjeeling
|
Published 19.03.21, 05:12 AM
|
---
Roshan Giri, the second-in-command of the Bimal Gurung camp of the Gorkha Janmukti Morcha, alleged on Thursday that its former chief election convener, Subha Pradhan, who had resigned from the party and expressed his inclination towards the BJP recently, had proposed a "got-up game" wherein Pradhan would be the BJP candidate in Kalimpong and thus ensure flow of funds to the Gurung faction to fight the elections in the two other hill Assembly seats of Darjeeling and Kurseong.
Giri made the explosive allegation while addressing the media during the inauguration of a Morcha office in Kalimpong.
"Three days before he resigned, he (Subha Pradhan) had called me up early morning and said 'let's play a got-up game, make me a BJP candidate and money will flow (to help Bimal Gurung's candidates in the Darjeeling hills). Pitch for me in the BJP and have your own candidate in Darjeeling'. Please draw your own inference from his statement, apply your sense," said Giri.
Pradhan had resigned from Gurung's party on March 14 and 10 other leaders in his faction also left in Kalimpong and Darjeeling on the same day.
Giri's allegations have come at a time when Pradhan's name as a BJP candidate from Kalimpong is being widely discussed. But Pradhan hasn't joined the BJP yet.
Speaking to The Telegraph, Pradhan gave enough hints that he had been in touch with the BJP leadership even before his resignation but said the phrase "got-up-game" was Giri's own imagination.
"I don't know where the words (got-up-game and funds for Morcha) came from. We cannot hoodwink the public. He (Giri) did not use these words when they expelled me from the party," said Pradhan.
Pradhan was expelled by Gurung's party a day after he had announced his resignation from the Morcha.
"Since my name is doing the rounds (for a BJP ticket from Kalimpong), it might be that he came up with a statement just to punch holes in my reputation," said Pradhan who, however, admitted that he was in touch with the BJP as Gurung's decision to join hands with the Trinamul Congress meant dilution of Gorkhaland demand.
Pradhan, who was also the general secretary of the Gurung camp's Kalimpong district committee and a former chairman of Kalimpong municipality, added the controversy had "only raised his image".
Giri said the BJP was focussed just on "expanding the party in the hills".
"Neither TMC nor the BJP will grant Gorkhaland. Also, a permanent political solution cannot be found without the state government's intervention," said Giri who also hinted at a model similar to the Bodoland Territorial Administration in Assam to solve the hill problem.