Calcuttans' money withdrawn in Delhi
Rs 7 lakh stolen in ATM fraud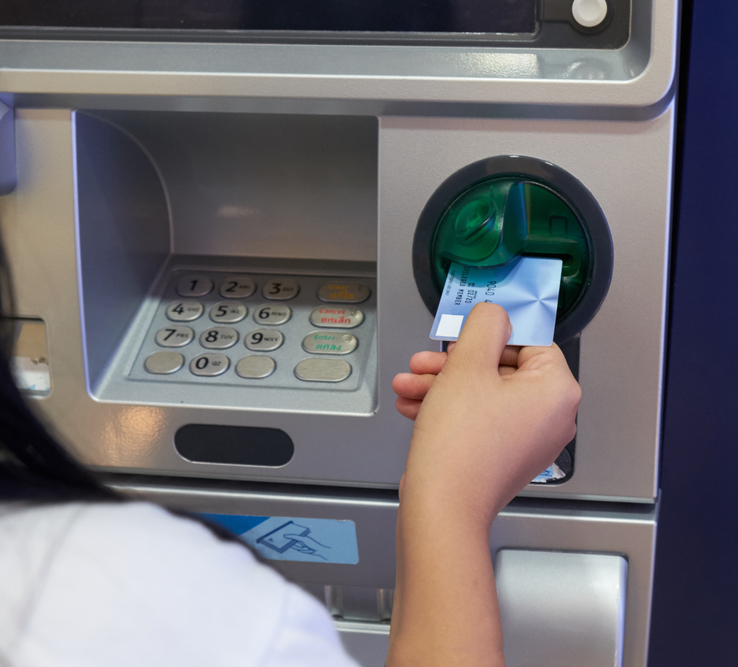 ---
|
Calcutta
|
Published 02.12.19, 08:32 PM
---
Thirty-five Calcuttans have complained that around Rs 7 lakh has been withdrawn from their bank accounts through ATMs without their knowledge.
All 35 are residents of Jadavpur and have said in their complaints lodged on Monday that their ATM cards were in their possession when the money was withdrawn last weekend.
Police said the money was withdrawn from a number of ATMs in south Delhi.
The series of theft has turned the focus back on the skimmers, devices that are attached to ATMs to copy card details.
A racket that had fraudulently withdrawn money of a number of Calcuttans after copying their debit card details using skimmers had been busted last year.
"The fact that the victims are all residents of Jadavpur suggests one or more ATMs of the area were fitted with skimmers," said an officer.
All police stations in Calcutta have been asked to check the ATMs in their respective areas. No device was found on Monday, triggering suspicion that the data had been stolen earlier.
Sources said a team from the city police had left for Delhi to check the CCTV footage of the ATMs from where the money had been withdrawn.
"In April, one or two cases of skimming were reported from Jadavpur. We suspect skimmers had been installed in two ATMs of a nationalised bank in Jadavpur. The fraudsters have waited so long to ensure no CCTV footage is available from these ATM kiosks," said joint commissioner (crime) Murlidhar Sharma.
Sources said neither ATM had any guard.
A senior officer said: "We have repeatedly asked the banks to deploy guards at all ATMs. Compliance is low."
Asish Ray, one of the complainants, said: "Our bank settings are such that our daily ATM withdrawal limit is Rs 20,000. Yesterday morning, I got two text messages from the bank saying Rs 20,000 had been withdrawn from my account. A third message said another transaction had been declined."