2,112 new Covid cases in Bengal, tests rise
State also for the first time in a month reported more recoveries in a day, 2,166, than new infections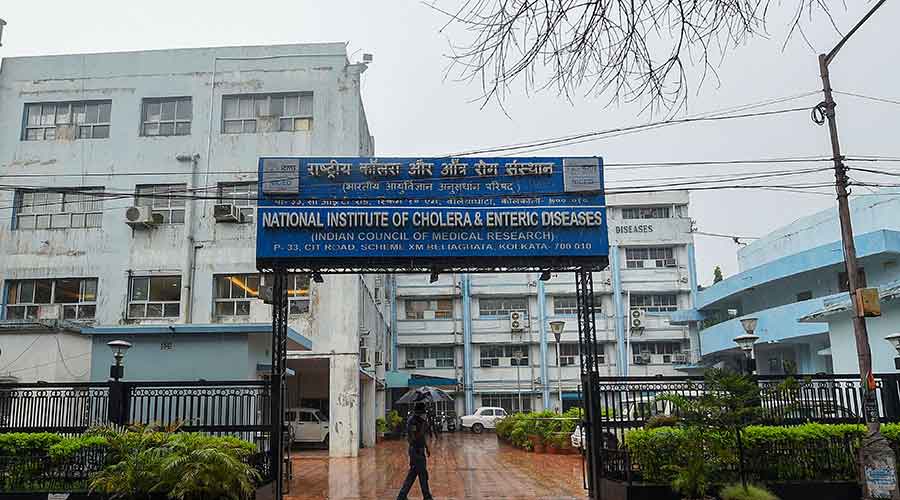 ---
|
Calcutta
|
Published 28.07.20, 02:14 AM
---
Bengal on Monday recorded 2,112 new Covid-19 cases and 39 deaths, but as a silver lining also reported the most number of tests in a day, 17,005, taking the total number of tests in Bengal to 8.22 lakh, at 9,135 tests per million.
The state also for the first time in a month reported more recoveries in a day, 2,166, than new infections.
Of the 2,112 new infections, around 67 per cent were from Calcutta and its immediate neighbourhood.
Calcutta reported 552 and North 24-Parganas 493. Of the 60,830 Covid-19 cases since the start of the pandemic, over 52 per cent were reported from just Calcutta and North 24-Parganas.
Of the 39 more deaths were reported in 24 hours till 9am on Monday, 10 were in Calcutta and 14 in North 24-Parganas. The total Covid-19 toll rose to 1,411, with Calcutta alone accounting for 696 of the deaths and North 24-Parganas 288. The state government reported 1,211 or 85.8 per cent as deaths with comorbidity "present". Bengal's mortality rate is now 2.31 per cent and Calcutta's 3.71 compared to the nation's 2.26.
However, the developments of the past 24 hours till 9am on Monday brought down the active cases by 93 to 19,502. The last such time was on June 25, when total active cases had fallen by 28 to 4,852.
"This is a very heartening sign. The recovery rate, which slumped to 58 per cent (from a peak of nearly 67), is back to 65.62 now, once again higher than the national rate (64.24 per cent) and will keep climbing," said a minister. "Though the number of infections went past 60,000, nearly 40,000 of them are recoveries."
Bengal had 42.04 per cent occupancy in 11,299 beds for patients in 83 Covid hospitals and 20.3 per cent in the 6,908 beds at 106 safe homes.
On Monday, chief minister Mamata Banerjee told Prime Minister Narendra Modi, Union health minister Harsh Vardhan and her Maharashtra and Uttar Pradesh counterparts in a virtual event that Bengal was "giving excellent treatment". "It is proved by our discharge rate and mortality rate, which are comparable with the national average...In our state, only 5 per cent are serious patients...," she said.