Djokovic outlasts Federer
Quite unreal to be two match points down and then come back, says the world No. 1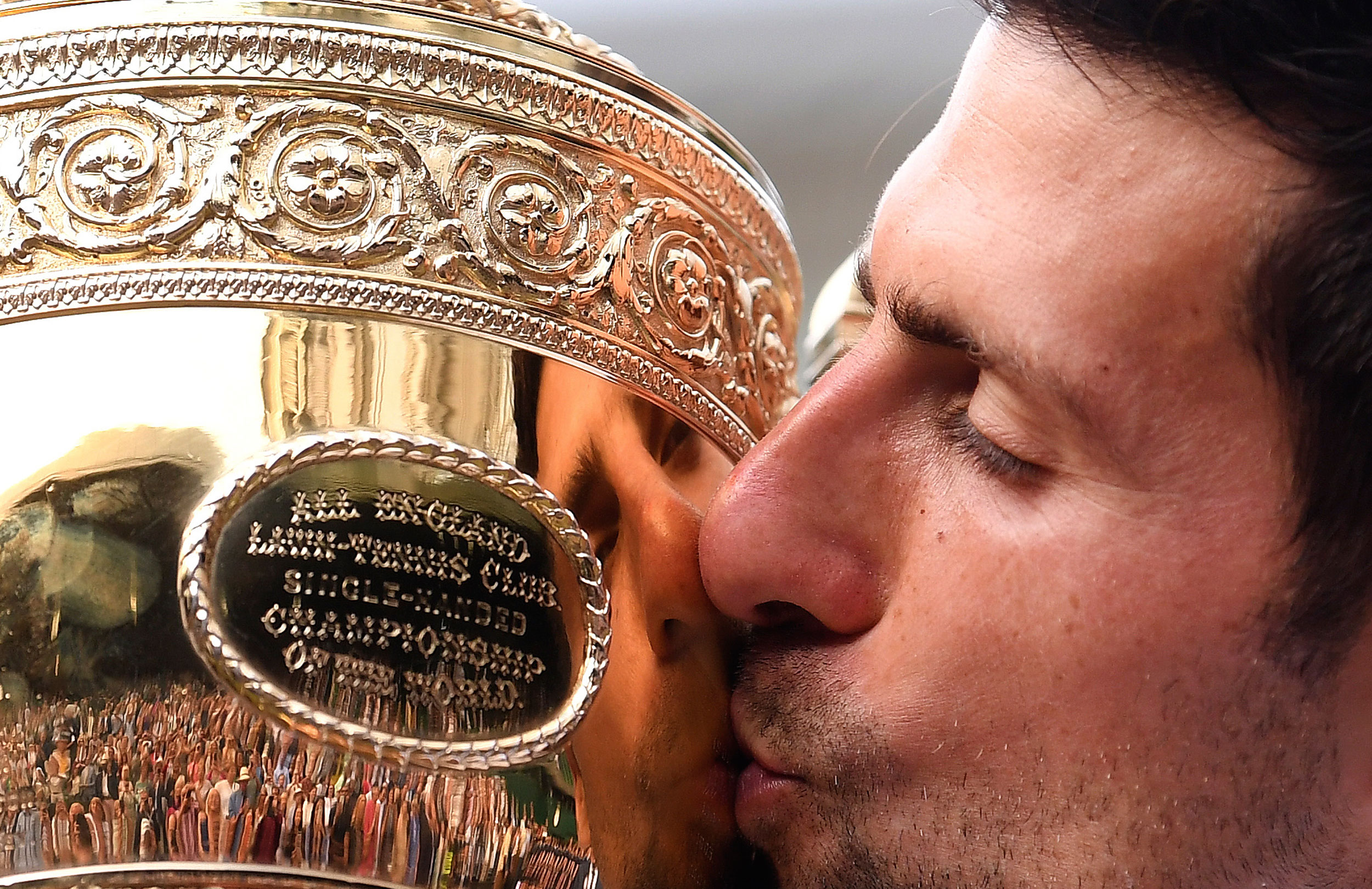 ---
---
Novak Djokovic won one of the great Grand Slam singles matches, defeating Roger Federer, 7-6 (5), 1-6, 7-6 (4), 4-6, 13-12 (3), in the Wimbledon men's final on Sunday.
Federer, the enduring 37-year-old Swiss star, held two match points when serving for the championship at 8-7 in the fifth set. But Djokovic, the No. 1 seed and defending champion, saved them both. He then broke Federer's serve and went on to prevail in the fifth-set tiebreaker at 12-12, which was introduced this year at Wimbledon.
It was designed to avoid ultra-marathon matches, but this engrossing final still lasted 4 hours 57 minutes and included just about every shot and emotion in the book.
Federer, as so often and as in so many places, was the clear crowd favourite on Centre Court. His bold shots were met with louder roars than his rival's. But Djokovic treated the huge challenge at hand just the same and was able to secure his fifth Wimbledon singles title.
This was the longest Wimbledon men's singles final, nine minutes longer than Federer's loss to his other long-time rival, Rafael Nadal, in 2008.
The match could have been even longer if not for the tiebreaker at 12-12, which was instituted after last year's tournament, when Kevin Anderson beat John Isner, 26-24, in the fifth set in the semi-finals. It was meant to provide a more definite finish time for previously interminable matches (Isner also once won a fifth set, 70-68).
"I feel great, I gave it all I had," Federer said courtside. "I'm still standing. I'll take some time to recover."
Djokovic said: "If not the most exciting and thrilling finals of my career, in the top two or three and against the greatest player of all time. As Roger said, we both had our chances. It's quite unreal to be two match points down and come back – and a bit strange to play the tie-break at 12-all. Roger said he hopes gives other people hope they can do this at 37. I'm one of them. It's extra special with my son in the crowd, and my family too. My wife and daughter are here in London but watching at home, and I give them a big, big hug."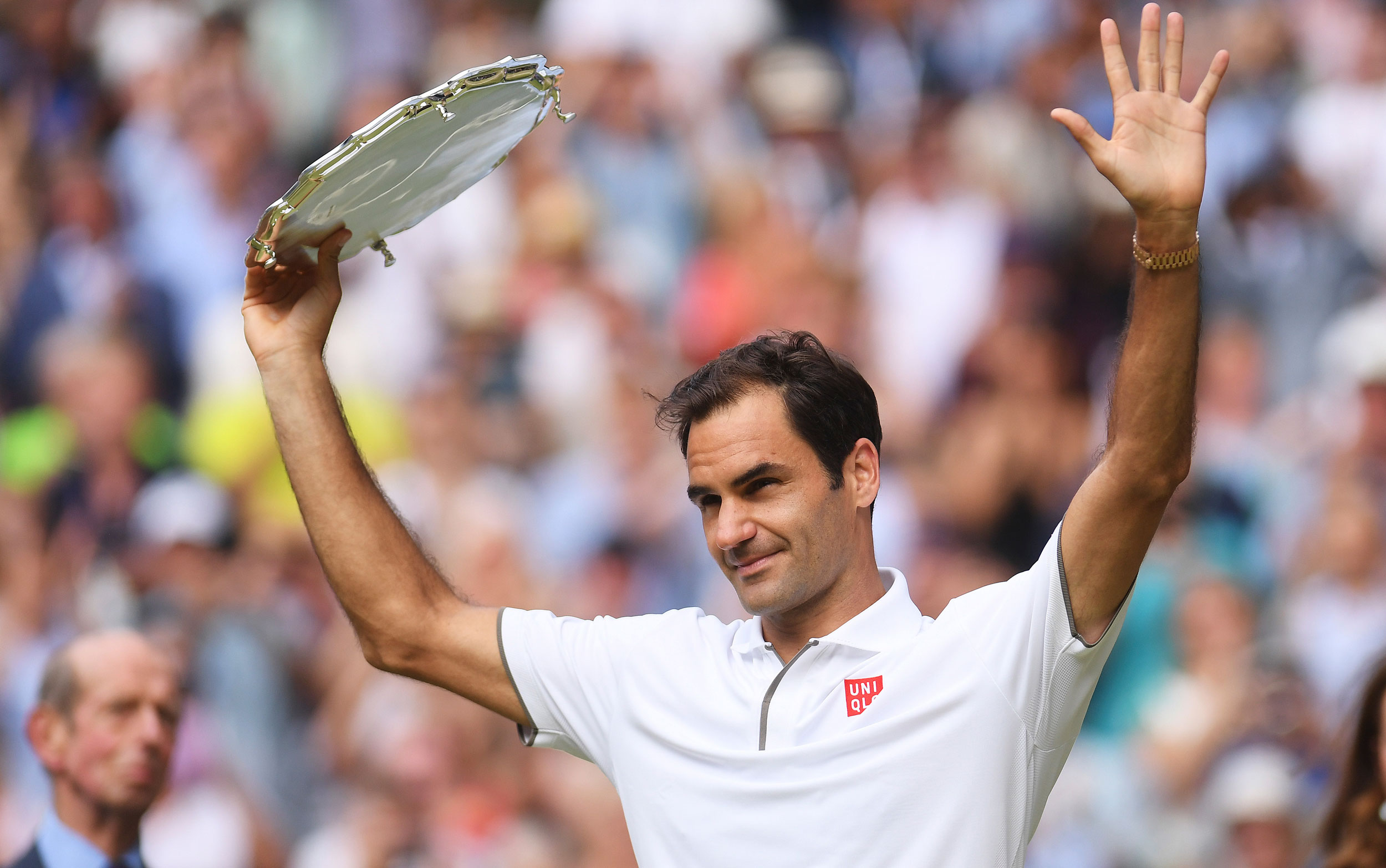 Djokovic earned his fifth straight victory over Federer and also his fifth straight in Grand Slam play. The last time Federer defeated Djokovic in one of the four major tournaments was in the semifinals of Wimbledon in 2012.
Since then, Djokovic has been able to resist Federer's quick-strike skills, defeating him in three Wimbledon finals: 2014, 2015 and now 2019.
Djokovic, 32, was in a mid-career funk as recently as the spring of 2018, when he was struggling for consistency and motivation and still finding his form after minor elbow surgery.
But he has now won four of the last five Grand Slam singles titles, running his career total to 16 — just two behind Nadal's 18 and four behind Federer's men's record of 20.
This Wimbledon may end up weighing heavily in the final margins between the Big Three when all have finished their careers.
They continue to break new ground as a group, extending the age range for excellence in men's tennis. In earlier eras, three champions in their 30s would probably have ceded their leading roles to younger men.
But the Big Three soar on and the top-ranked Djokovic certainly looks capable at this stage of reaching the 20-major mark. So does Nadal, who is 33, if he continues to excel on all surfaces and reserve his Sunday best for clay.
Federer and Djokovic added a thrilling chapter to an era in which they've dominated the men's game along with Rafael Nadal.
The Big Three have won the last 11 major singles titles, with Djokovic leading the way of late. His only loss in the last five Grand Slam tournaments came in a wind-swept semi-final at the French Open last month, when Dominic Thiem defeated him in five sets over two days.
If not for that narrow defeat, the tennis world might not only be talking about Djokovic's fifth Wimbledon singles title, but about him chasing a true Grand Slam.
Meanwhile, Juan Sebastian Cabal and Robert Farah became the first Colombians to win a Grand Slam men's doubles title when they beat France's Nicolas Mahut and Edouard Roger-Vasselin 6-7 (5-7), 7-6 (7-5), 7-6 (8-6), 6-7 (5-7), 6-3 in a near five-hour epic on Saturday.