Aminul, Mortaza criticise atrocities on minorities in Bangladesh
Mashrafe, a former pacer all-rounder and currently an Awami League MP, was the first to express his anguish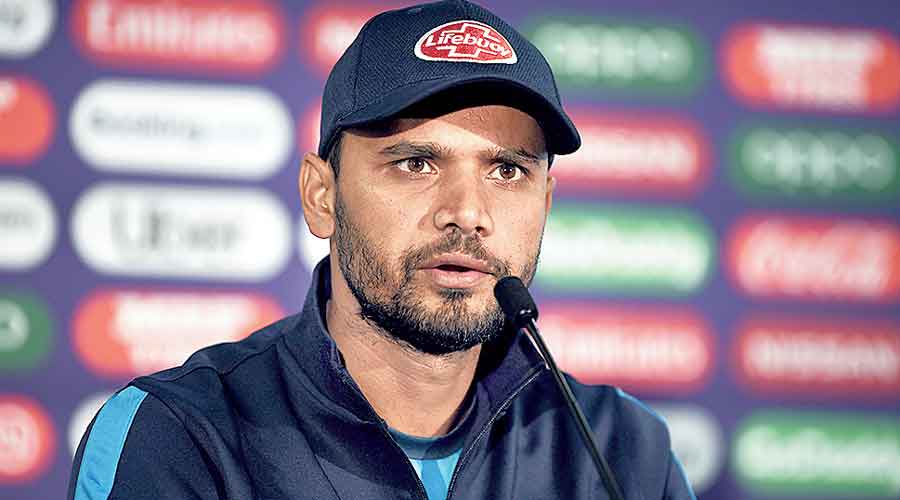 Mashrafe Mortaza.
File photo
---
Calcutta
|
Published 20.10.21, 02:13 AM
|
---
Leadership on the field of sport does not always get reflected in life outside the sporting arena. But Aminul Islam and Mashrafe Mortaza, both former cricket captains of Bangladesh, seem to belong to the rare group of influential personalities who step up to challenges even beyond the boundary of the cricket field.
With Bangladesh reeling from communal violence for almost a week, both of them, pained by the recent happenings, have decided to break the silence to criticise the atrocities carried out on minorities in the country during the recent Durga Puja celebrations.
Mashrafe, a former pacer all-rounder and currently an Awami League MP, was the first to express his anguish.
The 28-year-old posted a strong message on his Facebook page on Monday. "Yesterday (on Sunday) I witnessed two losses. One was that of the Bangladesh cricket team, which pained me. The other was that of the whole of Bangladesh, something that left my heart shattered.
"This is not the red and green (colours of the Bangladesh flag post independence) we wanted. So many dreams, so many hard-earned lives lost in a flash. Allah, please guide us," Mashrafe's post, written in Bengali, read.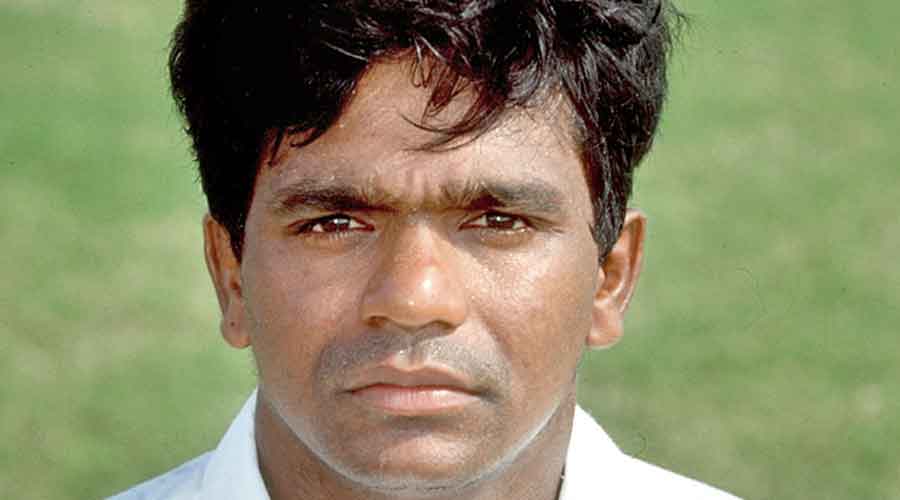 The trolls, though, didn't spare Mashrafe for "not going out on the roads and protesting". But then he at least reacted at a time when most of his former teammates, some of whom are still playing at the highest level, have preferred to remain silent on the matter.
Aminul, Bangladesh's first-ever centurion in the game's traditional format during their inaugural Test versus Sourav Ganguly-led India in Dhaka back in 2000, has been residing in Australia for quite some time now. But he has been keeping track of what's happening back home.
"I've been reading about all what has taken place. But I would say just one thing. The harmony and bonding between us Bengalis can't and will never ever be affected, no matter what some miscreants try to do," Aminul, commonly known as 'Bulbul', told The Telegraph from Melbourne on Tuesday.
According to Aminul, stringent action needs to be taken against those committing such crimes. "In the Bangladesh we grew up in and till the time I stayed there, we could never even think of such crimes occurring.
"So it's high time the criminals are identified and taken to task," the 53-year-old, now the International Cricket Council development manager, Asia, said.
Recalling his "special connection" with Calcutta and its people, Aminul, under whose captaincy Bangladesh stunned Pakistan in the 1999 World Cup, added: "My in-laws' place is near the Benapole border. So when I went there, I also used to make a short trip to Calcutta. Such is my love for the city.
"Also, I've quite a few friends who live in Calcutta. When I used to play football, I still remember Shabbir Ali (former India footballer) as one of my teammates in Victoria SC, and we're still in touch.
"So not just me, but for many other Bangladeshis, the connection with Calcutta and its people is always special. And regardless of who does what, that'll never change because we're one."