Tokyo Olympics: Manika Batra's coach Sanmay Paranjape rues on-court absence
She did not have national coach Soumyadeep Roy in the corner and that had raised quite a few eyebrows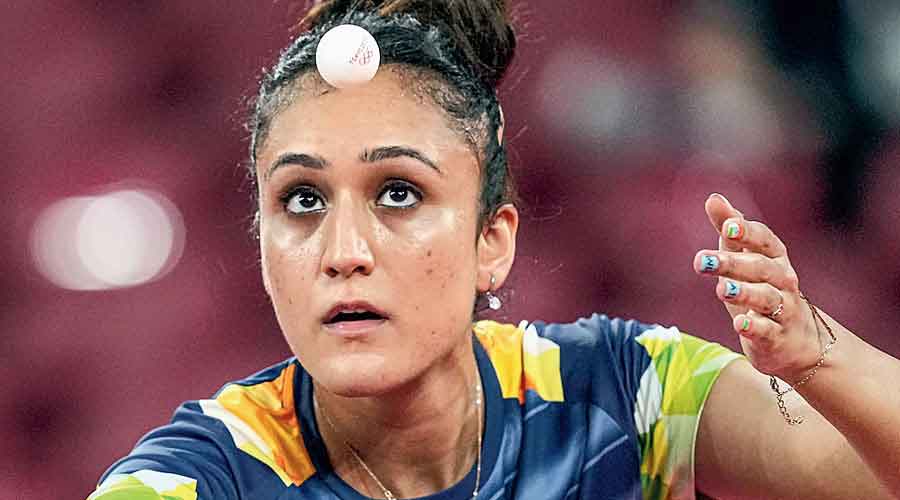 ---
Calcutta
|
Published 27.07.21, 03:09 AM
|
---
Manika Batra's personal coach Sanmay Paranjape said on Monday that had he been allowed to sit in the corner, the star table tennis player might have performed better against Austrian 10th seed Sofia Polcanova.
Manika, who made a great comeback against world No. 32 Margaryta Pesotska on Sunday, failed to repeat her performance and bowed out of the Tokyo Olympics, losing 0-4 (11-8, 11-2, 11-5, and 11-7).
"I could not do much watching from the stands. I managed to give some hand instructions. That's all. What else could I have done? Her rival was much higher-ranked but Manika in the past had beaten players who have better rankings," Paranjape told The Telegraph from Tokyo.
Manika did not have national coach Soumyadeep Roy in the corner and that had raised quite a few eyebrows.
"There is no controversy in that. We respect Royda for all the good things he has done for Indian table tennis. It's the comfort level a player shares with the coach," the 28-year-old said.
"I can tell you what a coach can do during matches. Suppose the match is poised at 6-7. A pep talk can help the paddler to win three points and make it 9-7. But if the coach is not allowed then the player can lose three and the score becomes 10-6," he added.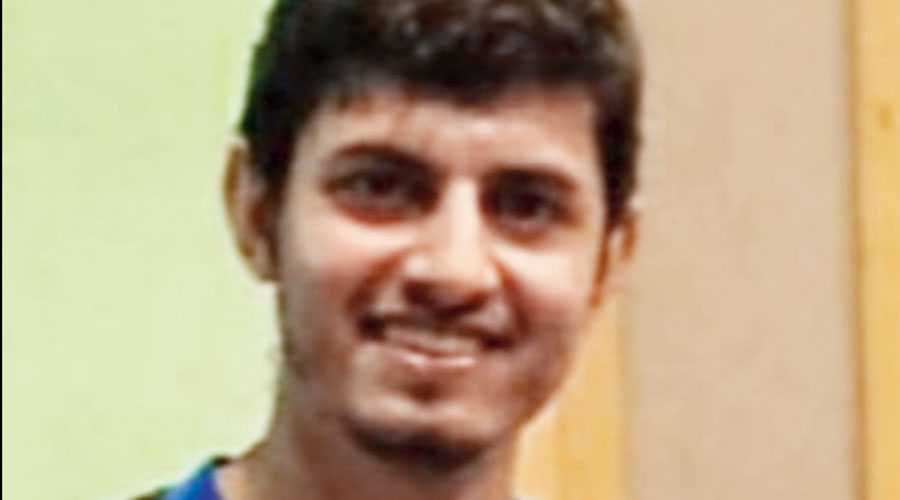 According to Paranjape, during the mixed doubles match on Saturday, which Sharath Kamal and Manika lost to the No. 3 seed pair from Taiwan, Soumyadeep was in the corner.
"Royda was offering tips to Sharath and Manika. She didn't say anything. Manika asked for my presence during her singles matches. What's the harm in that? The narrative has been changed by some people to suit their needs.
"Manika did not ask for the moon. She never said she would not work with Royda. See, even during the qualification and ranking tournaments I was there when Manika played the singles matches. I was part of her journey to Tokyo."
Paranjape was allowed access to the practice venue and he asserted that both Manika and he were thankful to the Indian Olympic Association (IOA) for that. "We are thankful to the IOA for that. If I weren't there in Tokyo, Manika would have lost in Round I itself. I can vouch for that.
"And also people are saying she wanted me to stay at the Games Village. That's wrong. Even in Rio her erstwhile coach (Sandeep Gupta) did not get access to the Village. Do you think she is that naïve to ask for my Village stay, that too during the pandemic?" he said.
Arun Banerjee, Table Tennis Federation of India secretary, said the federation went by the book.
"Due to Covid-19, the rule was only 33 per cent of the total number of paddlers travelling would be coaches and support staff. Soumyadeep is the coach and a manager is also needed for administrative work. How could we accommodate a personal coach?" Banerjee said from Tokyo.
Off-colour Sutirtha
Sutirtha Mukherjee lost her second-round match to Portugal's Yu Fu in straight games, 3-11, 3-11, 5-11, 5-11 in a 23-minute affair.