Time for Virat Kohli to sort out the perfect XI
Trailing 1-2 in the five-match series, the captain's message to the team is loud and clear: perform or perish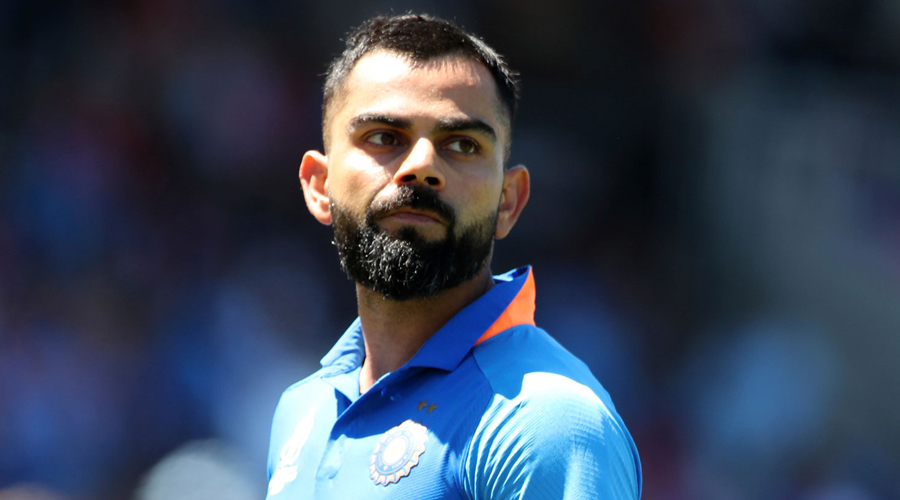 ---
Calcutta
|
Published 18.03.21, 02:39 AM
|
---
Thursday's T20I at the Motera stadium in Ahmedabad will be a do-or-die battle for India. Trailing 1-2 in the five-match series, Virat Kohli's message to the team is loud and clear: perform or perish.
But as has been the norm in this series, the toss could most likely turn out to be the deciding factor in the penultimate T20I once again.
The way India bounced back after a drubbing in the opener was certainly commendable. However, another thrashing on Tuesday night doesn't augur well for Team India.
While Kohli's regaining form and rhythm has been one big relief, equally worrying is the struggle of the other batsmen, especially since the pitch has offered decent bounce and carry to the England quicks. Such was their wobble early on in the third T20I that even a Kohli special couldn't lift the team total to 160.
It's evident that India's top-order batsmen are not finding the going easy against the extra pace which Jofra Archer and Mark Wood are more than capable of generating. Even Rohit Sharma couldn't find his touch the other evening.
Common sense says the team management needs to re-shuffle the batting order, which could be one way to make the England bowlers alter their plans.
It's fair enough to repose faith in KL Rahul, though he has managed just a single and lasted only a total of 14 deliveries so far. But since he has been looking absolutely clueless against even a hint of movement, it may not be unwise to get the vibrant and fearless Ishan Kishan to get back to opening the innings, like he did in his debut game last Sunday.
Also, there have been instances in the past when
Rahul has batted at either No.3 or No.4 in T20Is. Considering his experience, slotting him for any of the two positions shouldn't make it too awkward for him.
Besides, since the team management is looking to strengthen its reserve bench ahead of the T20 World Cup, bringing Suryakumar Yadav back in the XI in place of any one of the established names could be another option. The man has been in splendid form of late in white-ball cricket, so it's only fair to give him a chance in at least one of the two remaining games. After all, it wasn't Suryakumar's fault that he didn't get a chance to bat on debut.
Bowling combination
In hindsight, losing early wickets has been one of the main reasons behind India finding themselves in a must-win situation in this series. But has the bowling combination been absolutely perfect?
Agreed, the bowlers did a fine job in restricting England in the second T20I, particularly in the death overs where they conceded very few runs. A closer look will reveal that Yuzvendra Chahal hasn't been at his absolute best in the three matches. His figures at least don't quite suggest so.
At the same time, England, since their home ODIs versus India in 2018, have had few problems against the leg-spinner, barring one or two-odd balls beating the edge of their bats. So giving Axar Patel another try may not be a bad idea, for left-arm spin can always turn out to be tricky.
Navdeep Saini — in place of Shardul Thakur — could also be a choice for the extra pace he can generate, together with his ability to surprise batsmen with yorkers.
No matter the outcome of this series, the two defeats have proved that the current combination for India is far from perfect. It's up to Kohli and Ravi Shastri now to effect changes in the XI which appear to be necessary. Else, Eoin Morgan and Co. may have a cakewalk in the remainder of the series.
Match starts: 7pm (IST)