Syed Shahid Hakim stands with Shaheen Bagh
Hakim interacted with people at the site of the longest-running and women-led protest against the new citizenship matrix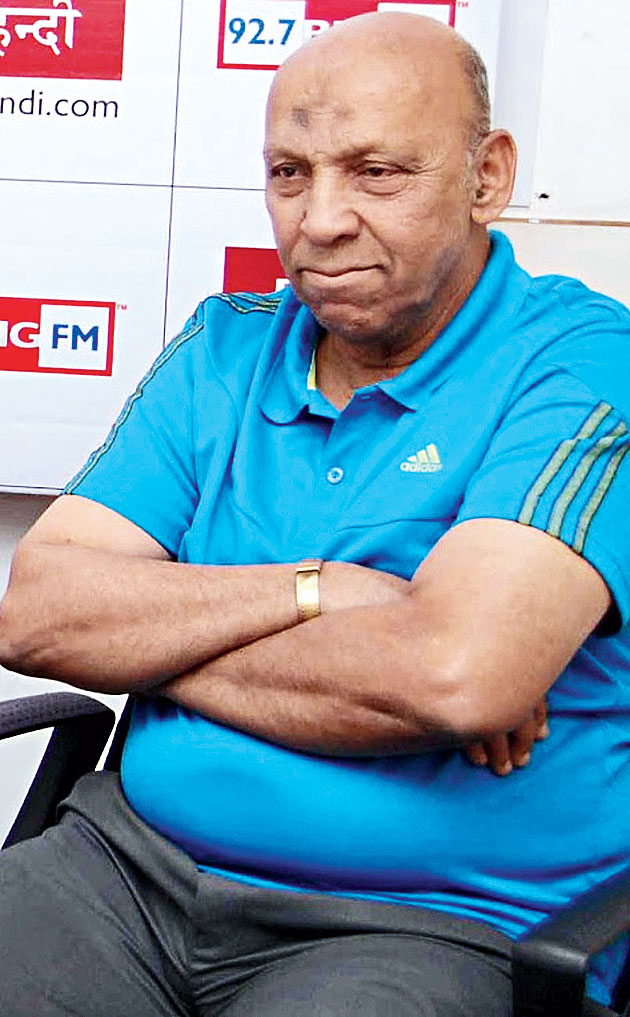 ---
|
Calcutta
|
Published 12.03.20, 10:05 PM
---
Syed Shahid Hakim, Olympian and son of legendary football coach Syed Abdul Rahim, went to Shaheen Bagh on Tuesday evening. He is probably the first from the sporting world to show solidarity with the Shaheen Bagh protest.
The 81-year-old interacted with people at the site of the longest-running and women-led protest against the new citizenship matrix.
"As a citizen I am pained to see what's happening in our country. There is a concerted effort to alienate one particular community. I had gone to Jamia Millia where I was an advisor for four years. People there told me if I would be interested in going to Shaheen Bagh and I said 'why not'," the venerable former coach and Fifa referee told The Telegraph on Thursday while was on train returning to Hyderabad.
Hakim was on a short visit to the capital where Delhi Veterans felicitated the retired squadron leader and Ranjit Thapa amongst others.
"I told the people to protest peacefully and make sure they do not cause any difficulties to the common man.
"I do not understand why there is so much anger against our community. My father as a coach always believed in equality. To him, a PK Banerjee or a Chuni Goswami was same as a Noor Mohammed or Yousuf Khan. But now the atmosphere is such that religion comes first and nationality later," he said.
Rahim is regarded as the pioneer of modern football in India and, under his coaching, the country won the Asian Games gold medals in 1951 (captain Sailen Manna) and 1962 (Goswami was the captain).
In 1956 Melbourne Olympics, India, under Rahim's coaching and Samar Banerjee's captaincy, played in the semi-finals and Neville D'Souza still remains the only Indian footballer to score a hat-trick in the Games. A biopic on Hakim's father, titled Maidaan and starring Ajay Devgn, is slated for a December release. Amit Sharma of Badhaai Ho fame is the director.
Hakim, when asked whether he fears a backlash for going to Shaheen Bagh, said: "Why I should fear? I haven't done anything wrong. Did I instigate anyone? No. I am a law-abiding citizen and by going to Shaheen Bagh I haven't broken the law.
"So why should there be a backlash? You know that's the problem these days… If you do not do what the majority wants you to do, there will be a backlash," the former regional director of Sports Authority of India (Eastern Zone) said.
The brief interaction veered towards PK Banerjee's health and Hakim sounded worried. "I wish him a quick recovery. A legend in his own right, PK served Indian football with distinction. Players like PK and Chuni (Goswami) come once in a century," he said.
Hakim is also looking forward to the biopic. "I am excited about the film and hopefully it's shaping up well."