Saini show triggers war of words among former stars
Gambhir launched an attack on Bedi and Chauhan, blaming them for trying to block Saini's entry into the Delhi Ranji Trophy team some years back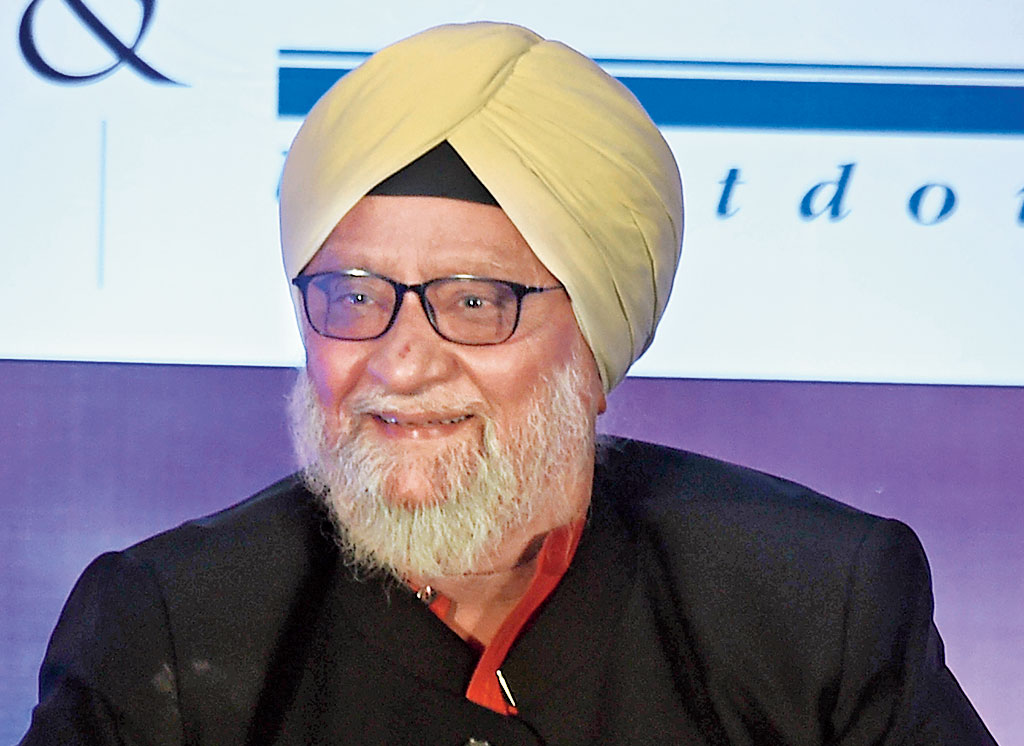 Bishan Singh Bedi
Telegraph picture
---
Calcutta
|
Published 04.08.19, 09:23 PM
|
---
Navdeep Saini made quite an impact on his India debut. The fast bowler's 3/17 against the West Indies in the first T20I at Lauderhill in the US earned him the Man of the Match award and miles away, in India, that performance triggered a war of words between three former India cricketers.
Gautam Gambhir, on Saturday, launched a scathing attack on Bishan Singh Bedi and Chetan Chauhan, blaming them for trying to block Saini's entry into the Delhi Ranji Trophy team some years back.
"Kudos Navdeep Saini on ur India debut. U already have 2 wkts even before u have bowled- BishanBedi & ChetanChauhanCr. Their middle stumps are gone seeing debut of a player whose cricketing obituary they wrote even before he stepped on the field, shame!!!," Gambhir tweeted.
Bedi, a former India captain, hit back with vengeance. "I don't believe that I have to stoop to conquer. I would rather not react to any comments on Twitter.
"I have never said a negative thing about Saini. Also, I believe if someone has made it, it's his credit, not any Tom, Dick or Harry's," Bedi told PTI.
Chauhan too slammed Gambhir. "Rule approved by Delhi Cricket Association was 1 year cooling period for players from other states. There was no question of talent n ability in his case. Don't try n belittle others n glorify self," Chauhan tweeted.
While one isn't sure if there will be more attacks on that front, Gambhir lavished more praise on Saini.
"I loved Navdeep's body language (in the first T20I). It didn't seem like a debut game for him. His run-up, jump at the crease and follow through, everything was top class. He is confident of his game at the moment and I wish him well," the former India opener and first time MP from East Delhi told The Telegraph on Sunday.
"I think Navdeep's pace is his biggest asset. He can be quite skiddy and deceptive too. His fitness is another big advantage.
"He is someone who has six packs, so overall, he is a good package," Gambhir added. Gambhir believes Saini could prove to be super effective on Australian and South African pitches as well.
"Yes, of course, on bouncy tracks he can be lethal. But in international cricket, you get more wickets by bowling fuller after setting the batsman up with a short ball," Gambhir pointed out.
Saini had said last year — after his maiden India call-up for the one-off Test against Afghanistan in Bangalore — that he gets "emotional" when talking about Gambhir, who has been like his mentor. Gambhir, however, doesn't want to elevate himself to that position.
"I feel the word 'mentoring' is too over-rated and used very casually… Biggest mentors are parents and Navdeep is fortunate that his parents have raised him well," he said.
Saini's impressive performance on Saturday, especially after how the Jasprit Bumrahs have performed since early 2018, underlines India's fast bowling strength at the moment, Gambhir agreed.
"Absolutely... The credit should go to Virat (Kohli), the bowling coach and the selectors too. I'd also like to credit BCCI for organising 'A' tours, Under-19 tours and of course, the IPL too helps the players a lot.
"Overall, with Bumrah, (Mohammed) Shami, Ishant Sharma, Bhuvneshwar (Kumar), Khaleel (Ahmed), Avesh Khan, Ankit Rajpoot and now Navdeep performing, we do have quite a few fast bowling options."