Sachin lauds Virat's reading of the game
Master Blaster feels final one-day match between India and Australia will be a 'closely-fought' match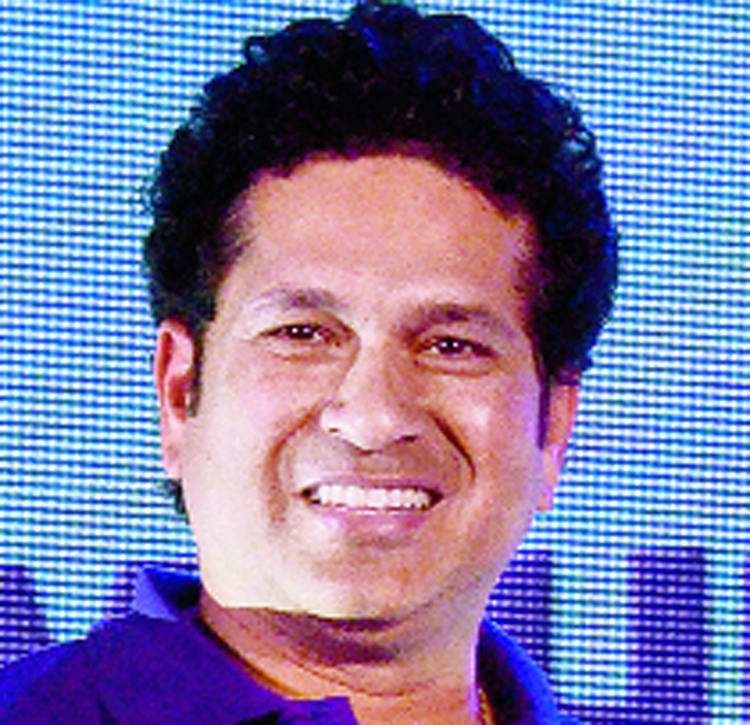 ---
|
Calcutta
|
Published 17.01.19, 12:56 PM
---
Sachin Tendulkar feels the third and final ODI between India and Australia at the MCG on Friday will be a "closely-fought" game.
However, the Master feels India could have the edge as they go into the decider having won the penultimate one "convincingly."
In an interview on his official app 100MB, Sachin said: "Well, I want India to win. There are no two ways about it.
"But it will be a closely-fought game as far as the confidence level is concerned. India must be feeling really great having chased down 299, which is a big total. And having done so convincingly, I thought it was a fantastic thing to do.
"So, going into the third game after having won the second one matters."
Elaborating on what India did differently in Adelaide to level the series, Sachin said: "In the first (ODI), a number of things did not work, especially the opening partnership.
"When you lose early wickets, the bowling side invariably ends up putting pressure on the batsmen in the middle overs, and exactly that happened in the first ODI. Whereas in the second ODI, Australia actually got a decent total and what we did well was getting off to a good start and then Virat (Kohli) came in and did brilliantly.
"He hung in there for a long time and there were crucial partnerships as well — one was Virat with (Mahendra Singh) Dhoni and the second was between Dhoni and Dinesh Karthik. These partnerships made all the difference.
"If I have to talk about the opening partnership, again we got off to a good start. I will maintain that if you don't lose early wickets in Australia, you can cash in on that and take a little more risk, and that is exactly what happened.
"Generally, it has been an all-round performance. Yes, some guys did not perform as was expected, but that is what happens in a team game. You can't have all 11 guys performing. There will be ups and downs. As long as the team performs as a whole, that is what matters. That is exactly what happened on Tuesday."
Lavishing praise on Virat Kohli, Sachin said that the captain has an "excellent reading of the game." "Virat's knock was simply fantastic.
"I was listening to his interview and how he calculates. There are patches in between where you have to take some risks and press the accelerator. And that is exactly what he has done. He has excellent reading of the game and as we call it, he has situation awareness. And that is very, very high," Sachin pointed out.
Also lauding Mahendra Singh Dhoni, who hit an unbeaten 55 in the second ODI, Sachin said that the former captain came out to the middle "thinking differently."
"In the first match, Dhoni was not able to hit where he wanted to and that can happen to anyone. But in the second match, he walked out thinking differently. From ball one, he looked a different player.
"He is someone who likes to take his time, play a few dot balls here and there till he understands the wicket. He likes to take the game till the end and that's exactly what he did in Adelaide."