Roger Federer: 'Home' was where he played
Legend's sleight of right hand sometimes left opponents dumbfounded: see Andy Roddick's expression in 2002 after being 'Federered' in Basel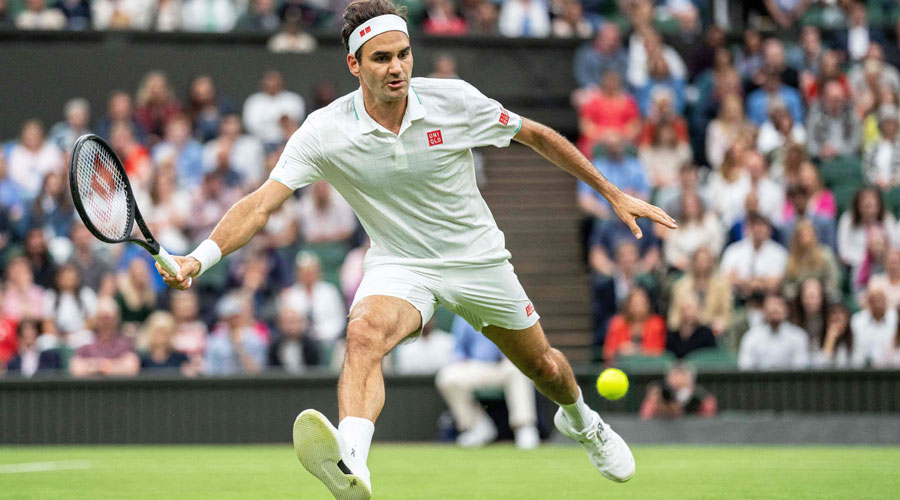 ---
New York
|
Published 17.09.22, 03:23 AM
|
---
Roger Federer is the most famous living citizen of Switzerland. "It's not even close," Nicolas Bideau, a Swiss official in charge of promoting the country's image abroad, once told me. But though the Swiss have long adopted neutrality, Federer has played at home just about all over the world. Pity the Frenchman who faced Federer at Roland Garros, where his command of French and forehand made him a perennial crowd favourite.
Pity Juan Martín del Potro, a tower of power from Argentina, who faced Federer in a 2012 exhibition in the suburbs of Buenos Aires and unexpectedly felt like the road team. Pity Novak Djokovic, the Serbian megastar, who faced Federer in the 2015 US Open final and had to deal with roars of approval for his double faults by forcing himself to imagine that the crowd was chanting his name instead of Federer's.
When I wrote a biography of Federer after 20 years of covering him for The New York Times, one of my objectives was to fully comprehend what lay behind that deep connection with so many different cultures. I finished with four big reasons: First and most evidently, there was the beauty of his game, something closer to dance than tennis with his feathery footwork, flowing stroke production and something even closer to improvisational dance.
His sleight of right hand sometimes left opponents dumbfounded: see Andy Roddick's expression in 2002 after being Federered in Federer's real home city of Basel. You did not need to be a tennis fan to appreciate Federer's art, but his art could certainly make you a tennis fan, which is part of his legacy as he retires next week from competitive tennis.
Second, Federer endured while excelling, remaining highly visible and relevant without any dramatic dip in results or appeal. For 20 years, he was a reliable on-screen presence — on television when he first emerged in the late 1990s and on all manner of devices by the time he played his last major tournament at Wimbledon in 2021.
His record of 20 grand slam singles titles has been passed by Rafael Nadal and Djokovic, but his record of 23 consecutive grand slam singles semi-finals may never be beaten. And then there is the pièce de résistance of his statistics — Federer never called a halt to any of his 1,526 career singles matches or 223 doubles matches because of injury or illness.
Third, he conducted himself, on and off the court, with class. After a shaky start, full of tossed rackets and shrieks of frustration, Federer became something much closer to a Zen master by the early 2000s. Off the court — with the sponsors, the news media, the public and his family of six — he put the emphasis on being in the moment and present (and that does not refer to social media presence). He arrived on Instagram and Twitter relatively late in the game and posted cleverly if infrequently. "The reason Roger is so interesting is because he's so interested," his former coach Paul Annacone once told me.
The principle, and this is something that people without extraterrestrial tennis skills can learn from, was to find pleasure or at least minimal displeasure in the obligations that went with his job and status. Finally, and this is perhaps the most intriguing element of the popularity, Federer was a serial champion, but he was also a big loser.
For all his talent, he still faltered when it mattered — not often over 20-plus years but certainly enough to humanise him. Then there were the tears, which came in victory and defeat and came, it seemed, more often early in his career than late. Such public sensitivity from a superstar male athlete once would have been derided as soft, but Federer's timing was right. His game was a visual feast, suitable for framing, but the player was flesh-and-blood vulnerable and all the more relatable for it despite all the millions in the Swiss bank.
(New York Times News Service)