Rayudu retirement 'timing' says it all
While Rayudu didn't spell out the reason, it's obvious the functioning of national selection committee forced his hand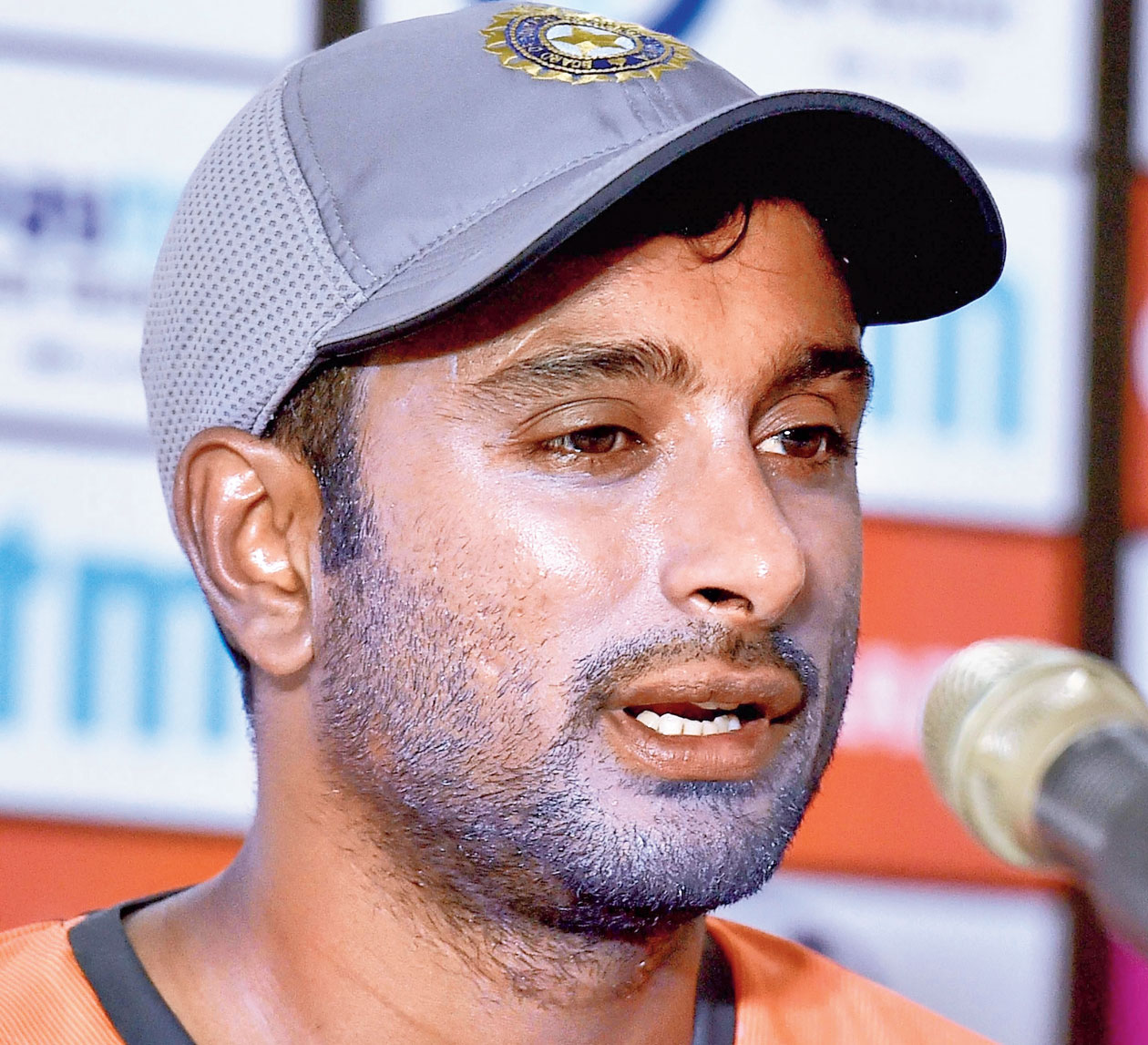 Ambati Rayudu
A file picture
---
Leeds
|
Published 03.07.19, 09:46 PM
|
---
Virat Kohli and his men have been faring admirably in the 2019 World Cup, becoming the second team to qualify for the semi-final stage, but all clearly isn't well in the way cricket is being managed back home.
On June 10, Yuvraj Singh announced retirement after waiting all of two years for yet another India call-up.
The No.4 position, by the way, is still unsettled in ODIs and we continue to hunt for the most suitable candidate.
Then, in what came as a shock, Ambati Thirupathi Rayudu took the Yuvraj route on Wednesday.
As recently as February, the 33-year-old Rayudu had been the MoM in the last ODI in New Zealand, getting the award for a 90. More significant, Rayudu was a standby for the World Cup.
While Rayudu didn't spell out the reason, it's obvious that the haphazard functioning of the national selection committee, headed by MSK Prasad, forced his hand.
Overlooked for the World Cup XV, Rayudu must have been baffled when Rishabh Pant got the summons after Shikhar Dhawan's injury and when Mayank Agarwal (not among the standbys) got the call after Vijay Shankar was ruled out.
Middle-order batsman for an opener and an opener for a middle-order batsman!
Confused? We just have to bear it.
Vijay had edged out Rayudu when the World Cup squad was picked, in April, prompting the latter to caustically tweet he'd ordered a "new set of 3-D glasses" to watch the World Cup.
That was actually in response to Prasad's comment that Vijay gave "three dimensions." In other words, with bat, ball and in the field.
Rayudu's email to the Board of Control for Cricket in India (BCCI)'s acting secretary, Amitabh Choudhary, is in The Telegraph's possession. Excerpts...
"Respected Sir,
"I would like to bring to your kind notice that I have come to a decision to step away from the sport and retire from all forms and levels of the game...
"I would like to take this opportunity to thank the BCCI and all the state Associations that I have represented, which include Hyderabad, Baroda, Andhra and Vidarbha...
"I also would like to thank two IPL franchises, MI and CSK, for their support...
"It has been an honour and privilege to have represented our country...
"I would like to thank the captains I have played under — MS Dhoni, Rohit Sharma and, especially, Virat Kohli, who always had shown great belief in me throughout my career with the Indian team...
"It has been a wonderful journey of playing the sport and learning from every up and down it brought on for the last 25 years at different levels...
"Finally, I would like to thank my family and all the well-wishers who have been with me throughout this wonderful journey...
"Thanking you, Sir."
Naturally, Rayudu sent a sterilised email, for the BCCI may just hold back the NOCs for T20 Leagues globally, but the timing of his decision barely left anything to speculation.
Last month, of course, Yuvraj dropped a bomb when he told the Media that he would have got a "retirement match" if he'd failed the Yo-Yo test.
Fact is Yuvraj cleared it at the second attempt, but never again got to play for India after the short tour of the West Indies in June-July 2017.
Going by what Yuvraj said, it's safe to assume some in the Establishment were just not keen that he pass the Yo-Yo test.
Is the larger environment of cricket in India ideal? Doesn't seem so.
Cornered office-bearers, Supreme Court-appointed Administrators, a highly-paid and controversial CEO (Rahul Johri)... That's the BCCI story in 2019.