Dravid: Misfit for modern cricket pace
The Indian great said the likes of Virat Kohli and Rohit Sharma 'have blown the ODI paradigm to an all new level'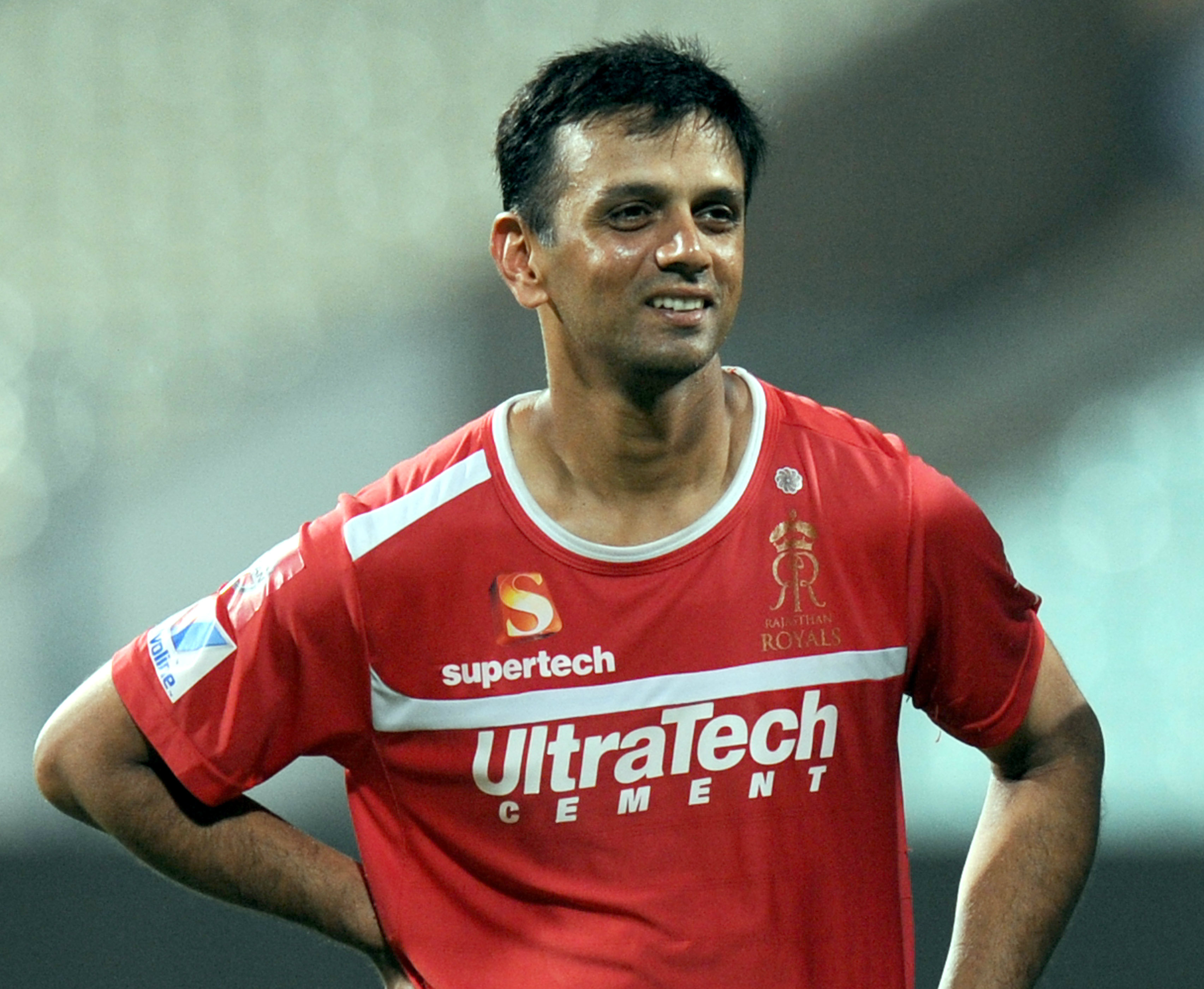 ---
---
Rahul Dravid is ready to concede that he wouldn't "survive" international cricket of today by batting at the pace he did at his prime, but neither does he believe that defensive technique will become redundant even though the "value is decreasing".

Dravid said the likes of Virat Kohli and Rohit Sharma "have blown the ODI paradigm to an all new level" but a Cheteshwar Pujara will also always be needed in Tests.
As for himself, he doesn't mind being called defensive as he always wanted to be a Test player. "If it meant occupying the crease for a long time or tiring the bowlers out or blunting out the new ball in difficult conditions so that it's easier to play later, I did it," Dravid said on a videocast with former India batsman Sanjay Manjrekar.
"I saw that as my job and took great pride in it...That doesn't mean I didn't want to bat like Virendra Sehwag and hit those shots. But may be my talent were different. My talent was determination and concentration and I worked on that," he added.
The former captain also pointed out that with more than 300 ODIs under his belt, he wasn't just there to guard the wicket either.
"Of course I wouldn't have survived today if I batted the way I did in my days. Look at the strike rates today.
"Obviously I can't compare myself to Kohli or Rohit because they have taken the ODI paradigm to an all new level. But to be fair, I grew up wanting to be a Test player," he asserted.
While cricket has become a high-scoring game, Dravid said defensive batting is what helps one survive tough bowling spells and conditions in Tests.
"I think the value is decreasing but you still need to be able to defend your wicket. See, today I don't really need to be a Test cricketer to make a living. You can make a career in T20 or ODI and easily survive without a defensive technique," he pointed out.
"Defensive technique is meant to help you survive or play out those difficult periods of the game ... And the very best players of Test players are be able to do that."