PV Sindhu's message with a twist
The world champion tweeted that she was not bidding adieu to her sport, but to the 'the negativity, fear, and uncertainty' triggered by the Covid-19 pandemic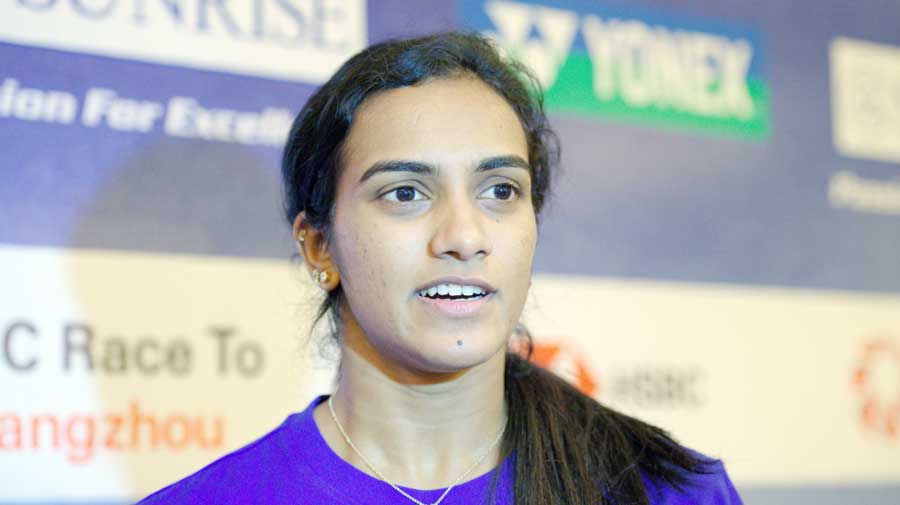 ---
|
Calcutta
|
Published 03.11.20, 01:30 AM
---
"I retire" — these two words from PV Sindhu on Twitter sent social media in a tizzy on Monday. But there was a twist which became clear once her fans went through a lengthy statement that followed.
In the tweet the world champion clarified that she was not bidding adieu to her sport, but to the "the negativity, fear, and uncertainty" triggered by the Covid-19 pandemic. The Olympic silver-medallist, who is currently in London to work on her nutrition and recovery needs at the Gatorade Sports Science Institute, started her rather stunning post by saying that the "Denmark Open was the final straw. I Retire".
She was referring to her pullout from the event last month due to the pandemic.
"Today, I choose to retire from this current sense of unrest. I retire from this negativity, the constant fear, uncertainty. I choose to retire from a complete lack of control over the unknown," she said.
"Most importantly, I choose to retire from substandard hygiene standards and our lackadaisical attitude towards the virus."
Sindhu, who is eyeing a return at the Asia Open in January, said: "This pandemic has been an eye-opener for me... How do I defeat this invisible virus that has the entire world in a fix? It has been months at home and we still question ourselves every time we step out.".
Sindhu said the reason why she started the post with a shocker like 'I Retire' was to ensure that maximum people took note of the message.
"I might have given you guys a mini heart attack; unprecedented times require unprecedented measures. I guess I needed to get you guys to sit up and take notice," she wrote.