Nike dumped Neymar over sexual abuse probe
The company first signed him to a sponsorship agreement in 2005, when he was just 13 years old and playing for the youth team of Santos F.C.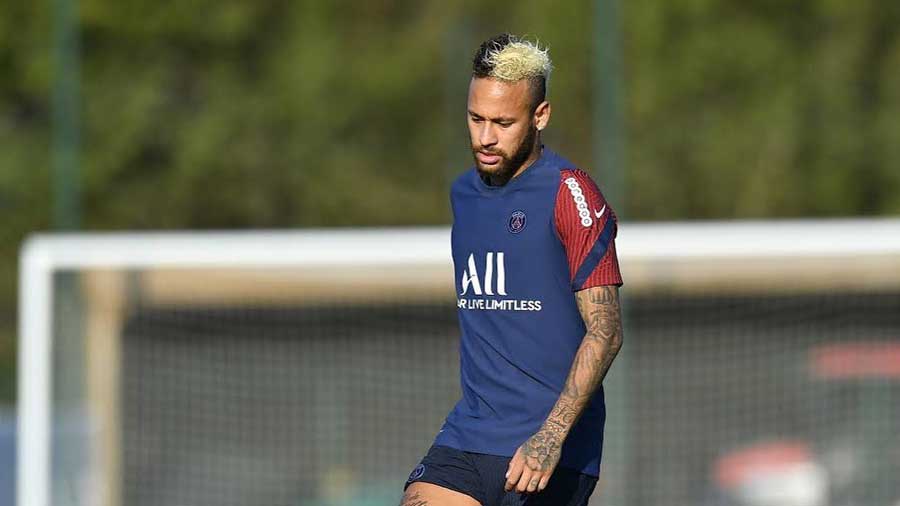 ---
Published 29.05.21, 01:49 AM
|
---
Nike ended its sponsorship agreement with the Brazilian soccer superstar Neymar last year after he refused to participate in an investigation of an accusation that he had sexually assaulted a Nike employee, the company confirmed on Thursday night.
Nike said its investigation did not reach a conclusion as to whether an assault had occurred, which was why it made no public statement at the time.
"No single set of facts emerged that would enable us to speak substantively on the matter," Nike said in a statement. "It would be inappropriate for Nike to make an accusatory statement without being able to provide supporting facts. Nike ended its relationship with the athlete because he refused to cooperate in a good faith investigation of credible allegations of wrongdoing by an employee."
The accusation of assault was first reported by The Wall Street Journal on Thursday night. Nike's statement obtained by The New York Times matched comments made to The Journal by Hilary Krane, Nike's general counsel.
A spokeswoman for Neymar, 29, did not immediately respond to a request for comment, but denied the accusation to The Journal.
Nike first signed Neymar to a sponsorship agreement in 2005, when he was just 13 years old and playing for the youth team of Santos F.C., one of the biggest clubs in Brazil. The company continued sponsoring Neymar after he moved to Barcelona and then to Paris St.-Germain. But he switched allegiances to Puma in 2020, without an explanation for leaving Nike before his contract had expired.
In 2018, a longtime employee filed a complaint to Nike, according to The Journal, which cited documents it reviewed and unnamed people familiar with the investigation. According to The Journal, the complaint said that during a marketing tour in the United States in June 2016, the woman helped Neymar, who appeared to be drunk, into his hotel room after midnight. While there, Neymar tried to force the woman to perform oral sex and blocked her from leaving the room, the complaint said, according to The Journal.
The woman asked Nike about the status of her complaint in 2019, The Journal reported. The company, which believed the woman had not wanted it to take any action on it, according to Nike's statement, hired an outside law firm to perform an investigation. While representatives for Neymar denied the accusation to the law firm, according to The Journal, he refused to personally be interviewed, prompting the termination of his sponsorship agreement.
Around the same time in 2019, Neymar was accused of raping a Brazilian model, Najila Trindade, whom he had flown to Paris. He said they had consensual sex, and he published on social media many explicit messages he had exchanged with Trindade.
No charges were filed against Neymar in the case, and the Brazilian authorities eventually charged Trindade, who publicly identified herself as Neymar's accuser, with slander, extortion and fraud. The first two charges were dropped, and Trindade was acquitted of fraud.
 New York Times News Service