Shami bouncer for Bumrah doubters
You can't just ignore his ability to win matches, says pacer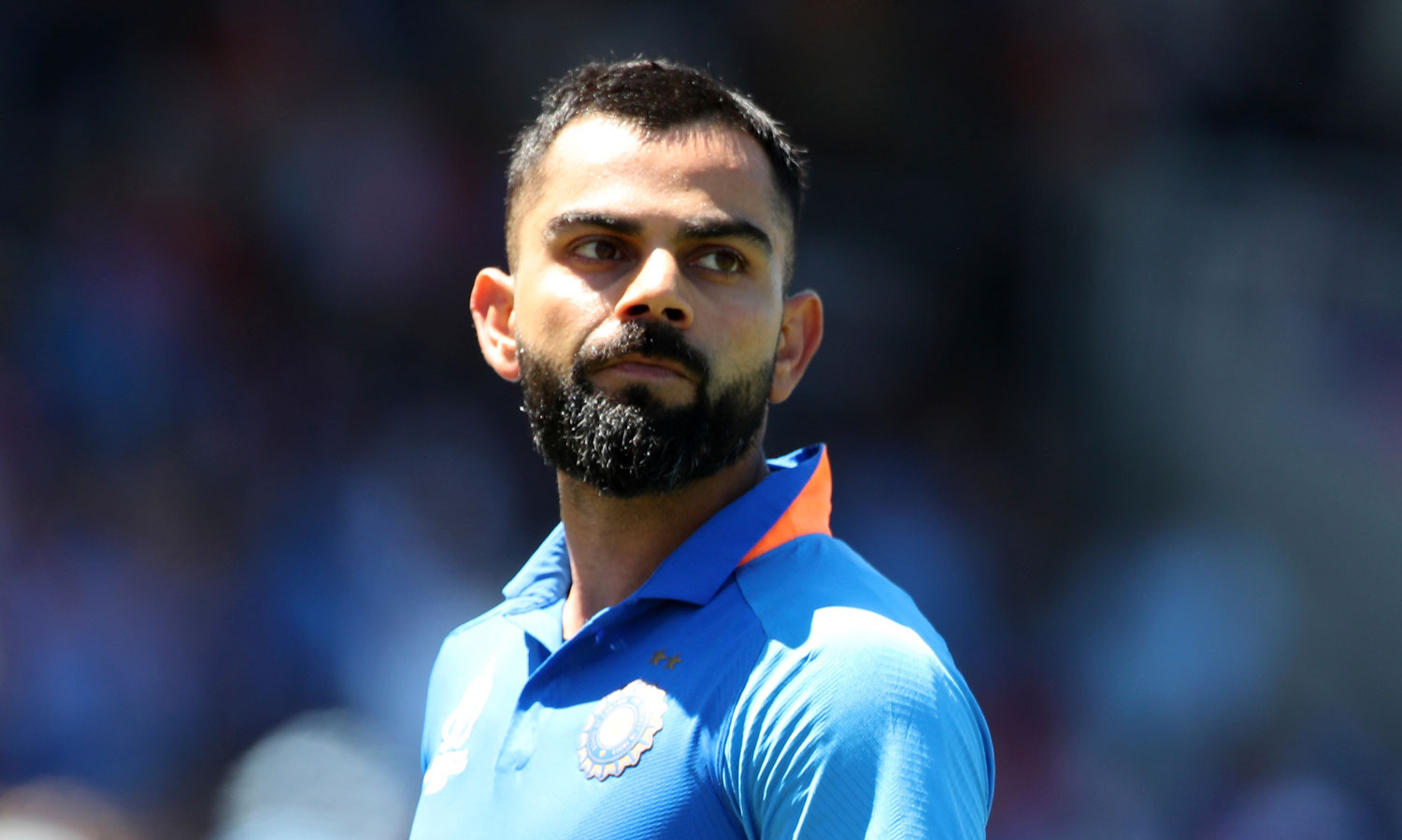 Indian captain, Virat Kohli
File picture
---
Calcutta
|
Published 15.02.20, 08:48 PM
|
---
Mohammed Shami stood behind fellow pacer Jasprit Bumrah, who went wicketless in the preceding three-match ODI series that India lost 0-3 to New Zealand.
Miffed with the criticism Bumrah has copped, Shami believes he will bounce back in the upcoming two Test series versus the Black Caps.
"How can people forget Bumrah's numerous match-winning performances just after a couple of indifferent ODI games? Just because he hasn't performed in two games, you can't just ignore his ability to win matches," said Shami after India's second day's play in the warm-up game against New Zealand XI in Hamilton.
"How can one forget what Bumrah has achieved for India, or for that matter ignore it? If you think positively, it's good for the player and his confidence also," Shami added.
Both Shami and Bumrah had a good bit of bowling practice in the warm-up game, sharing five wickets among themselves. While Shami struck thrice, Bumrah grabbed a couple as India bowled New Zealand XI out for 235 for a first innings lead of 28.
Shami reminded that it's never too easy for a bowler to come back from stress fracture in the lower back and fire straightaway. "As a sportsman, the scenario is very different. From outside, it is very easy to nitpick as some have a job to comment and earn money. Every sportsman can get injured and one should try and look at the positives rather than harp on the negatives.
"I also got injured in 2015 (knee surgery), but then bounced back," Shami explained, taking a dig at the critics.
What baffles Shami is how people's perception changes if a player goes through a sudden slump in form. "People tend to think very differently and when you don't do well for a few games, their view point about you changes.
"So on our part, we shouldn't overthink."
Among India's pacers in the current squad, Shami is the senior most and banks on his experience to guide the youngsters in the attack.
"Experience matters as you then don't panic easily. You have faced different situations and know what to do. That is valuable.
"So when an experienced player is around and you bring in a youngster, he matures quickly. In our team, we guide our youngsters, joke and laugh with them, make them feel comfortable so that they don't feel there is a distance between seniors and juniors," Shami emphasised.
He was all praise for Navdeep Saini, who has been impressive for India in white-ball cricket. "He is young and he has got talent, pace and height. So there are benefits. But yes, someone has to guide him. He needs support. He is bowling well, but no one possesses experience straightaway. It comes with time."
Registering best figures among the Indian bowlers on Day II of the warm-up game, Shami seemed happy with the kind of track that was on offer. "It was a bit green and the wicket was damp on the first day compared to the second.
"On the first day morning, it was challenging and we wanted to take up that challenge. On Day II, it was drier compared to the first day… With cloud cover, the conditions became helpful."
Ishant fit
Ishant Sharma on Saturday passed the fitness test at the National Cricket Academy in Bangalore and will now join the team in New Zealand for the two-match Test series.
The fast bowler termed the injury phase as a "roller-coaster ride" and thanked NCA physio Ashish Kaushik for helping him.
"It was a roller coaster ride for me after the injury on my ankle on the 20th January but with the help of Ashish Kaushik I managed to pull it off! Scans were a little scary, but today I am happy that I am fit ! Thanks Ashish Kaushik!" Ishant tweeted.