NBA Academy India graduate Lalhnehpuia enrolls at North Park University, Chicago
He is the sixth male student-athlete from the Academy to commit to a high school or college basketball programme in the US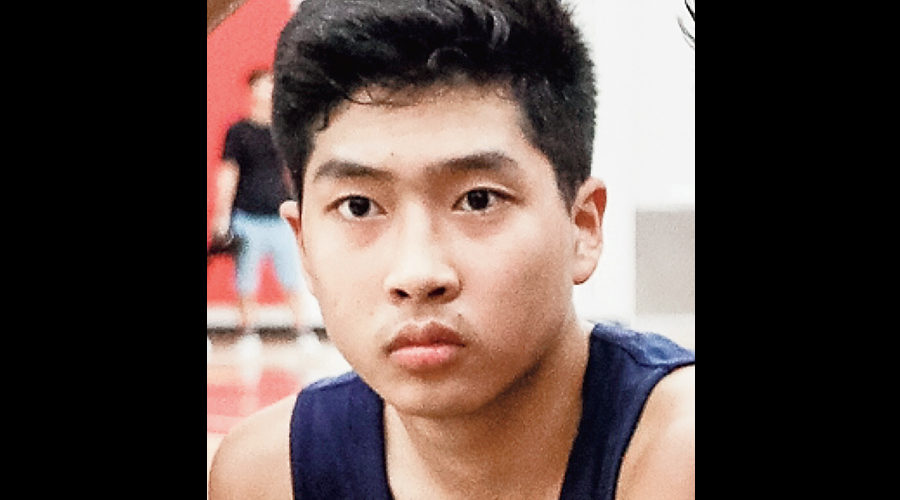 ---
|
Calcutta
|
Published 10.06.21, 02:26 AM
---
Lalhnehpuia Chhakchhuak is a name that may not immediately ring a bell with many. But the Mizoram hoopster is focused on what he wants to achieve in life and is steadily moving towards his goal.
NBA Academy India graduate Lalhnehpuia — Naua to his friends — has enrolled at the North Park University in Chicago, becoming the sixth male student-athlete from the Academy to commit to a high school or college basketball programme in the US. 
"I am looking forward to this opportunity that will keep me on the pathway I have set out on, which is to play college basketball in the US," said Lalhnehpuia during a virtual interaction. "Everyone wants to be an NBA player but then reality strikes and you realise that not everyone can. With time and experience, you must understand the level you would be best suited to play at. I certainly wish to play professional basketball someday. And I would also want to represent my country."
Lalhnehpuia has a practical head on his shoulders. He is aware it takes but one injury to cut short a player's career, which is why he wishes to be ready with his second calling — that of a sports psychologist.
Lalhnehpuia will be doing his BA in psychology because the subject interests him deeply. 
"In the last few years, NBA players like Kevin Love and DeMar DeRozan have spoken about mental health and that has piqued my interest," said the the 6'1'' point guard.
The hoopster was encouraged to take up the game by his mother who used to play the game in Calcutta. "She bought me a ball when I was six and taught me the basics and I set up a basketball hoop at home and took off. Later, I was introduced to H. Laldinsanga, the only player from Mizoram who has represented India at the international level. After training with him, I started taking basketball seriously."
Lalhnehpuia joined NBA Academy India in 2018 as a part of the academy's second class of student-athletes identified through the ACG-NBA Jump programme.
"As a kid, I idolised Kobe Bryant. My current favourites are LeBron James and Devin Booker. But the player I would like to model my game is Chris Paul because at 6ft he is short compared to others and is still able to dominate the game," Lalhnehpuia added.
At the start of a new stint, the introvert Lalhnehpuia is ready for all challenges and waiting to embrace life with open arms.