Kapil, Ranveer like 'long-lost brothers'
Balwinder Singh Sandhu is a consultant for the Kabir Khan-directed potential epic, '83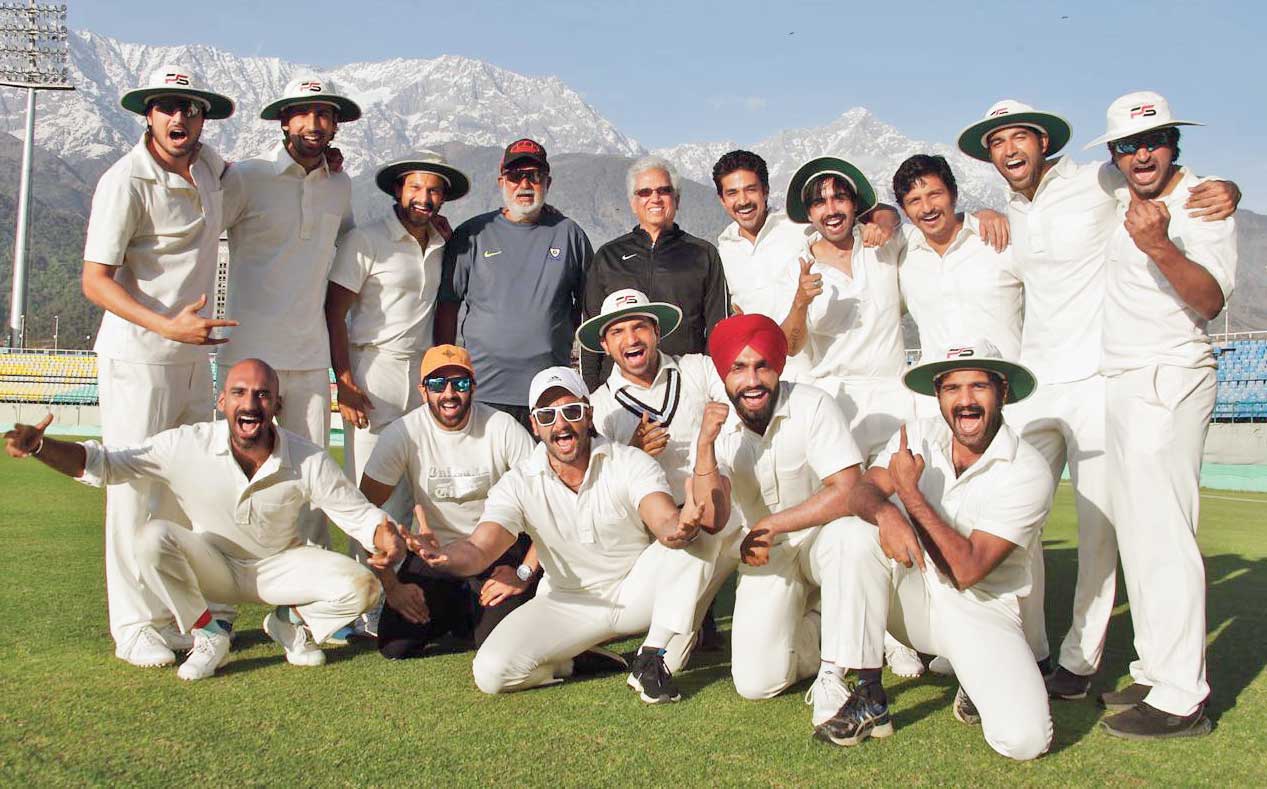 Mohinder Amarnath and Balwinder Singh Sandhu with Ranveer Singh (at the forefront) and the 13 other actors, who will be playing the roles of the members of India's 1983 World Cup-winning squad. Mohinder was the Man of the Match in India's semi-final and final wins.
Picture courtesy: '83
---
Calcutta
|
Published 13.04.19, 08:50 PM
|
---
Balwinder Singh Sandhu, a member of the 1983 World Cup-winning XI who bowled the ball of that edition, to Gordon Greenidge in the game-changing final, interacted with The Telegraph from his Mumbai residence on Saturday evening.
Just back from picture-postcard pretty Dharamsala, the 62-year-old Sandhu is a consultant for the Kabir Khan-directed potential epic, '83. The film is a tribute to Kapil Dev's Devils.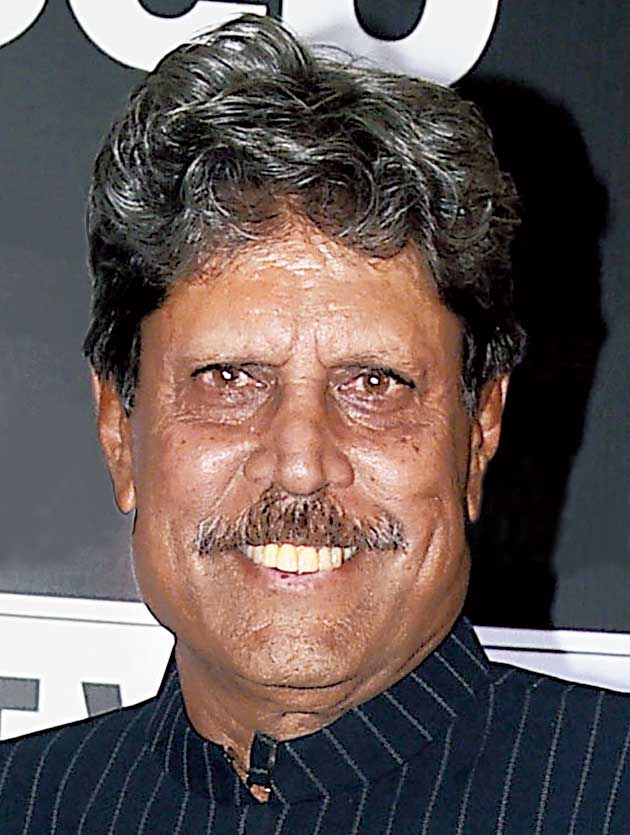 Q Before the just-ended conditioning camp for actors in Dharamsala, you'd worked with the Ranveer Singhs at a sports complex in Juhu. What has been your experience like?
A Terrific. Dharamsala was chosen as the idea behind the camp was also to help in the bonding between actors. Dharamsala is an isolated place — once you're there, you can't go anywhere in the evenings. You simply have to be with your group... The better the bonding, the brighter the chances of on-screen magic.
Q Whether in Juhu or in Dharamsala, did Ranveer have any airs about him?
A Not at all. In fact, Ranveer is not only a good listener, but a quick learner too. The first time he took strike, the very first ball was pulled in exactly the manner Kapil used to pull. So, as coach for the actors, I didn't have to teach Ranveer how to bat. Where bowling goes, he has picked up 80 per cent of Kapil's action. By the time the actual shooting begins, either in the end of May or early June, Ranveer would be 100 per cent there. I'm saying that because he has the determination to get it right. Ranveer is such a focused actor, with amazing energy. Away from the formal routine, he's an entertainer par excellence. With due respect to the other actors, nobody else could have been selected for Kapil's role. Ranveer appears such a natural.
Q What was it like when Kapil met Ranveer in Dharamsala during the camp?
A It was like two long-lost brothers finally getting together again. They bonded beautifully, as if connecting with each other years after getting separated at a mela.
Q You do have very high expectations from Ranveer...
A Most definitely. On screen, Ranveer will bring alive Kapil, the cricketer. Indeed, Kapil will be made to believe he's still playing, at the rather young age of 60! Not just Ranveer, the other actors will also make the other 13 come alive on the big screen.
Q When is the next camp?
A In Mumbai, from next week... Syed Kirmani and Kirti Azad have already come to Mumbai, while Mohinder Amarnath, Madanlal, Yashpal Sharma and Kapil were in Dharamsala... Sunil Gavaskar and Dilip Vengsarkar haven't been able to spare time, while Krishnamachari Srikkanth will meet the Tamil star (Jiiva) who'll be playing him in '83, in Chennai... Sandeep Patil doesn't need to go anywhere as his son, Chirag, will be enacting his role.
Q Have the actors for the West Indies greats been finalised?
A Kabir has the details. However, I hear the sons of Greenidge and the late Malcolm Marshall will be on board, adding an exciting dimension to what should be a memorable film.
Q Besides Lord's, where will '83 be shot?
A Quite a few places in England... The Oval, Trent Bridge, Edgbaston... To name three.
Q India's XV for the upcoming World Cup gets selected on Monday. Your squad?
A To start with the openers... Rohit Sharma, Shikhar Dhawan, K.L. Rahul... Virat Kohli, Ambati Rayudu, Kedar Jadhav, Mahendra Singh Dhoni, Rishabh Pant, Hardik Pandya, Vijay Shankar, Bhuvneshwar Kumar, Mohammed Shami, Jasprit Bumrah, Ravindra Jadeja/Yuzvendra Chahal and Kuldeep Yadav.
Q You've gone for Pant, not the much more experienced and steady Dinesh Karthik...
A Because we already have Dhoni, who is not only enormously experienced, but is so calm. I've looked to the present and the future. Let me add I have nothing against Karthik.
Q Chahal isn't your first pick?
A It's advantage Jadeja, but only just. His batting gives him that edge over Chahal. Besides, Jadeja bowls left-arm spin.
Q Finally... What must Virat and his men do to regain the Cup, after eight years?
A Stay relaxed and focus on one match at a time. If they only think of winning the World Cup, they probably won't as that thought process would add to pressure... Dhoni, a World Cup-winning captain, will have a huge role to play. His calmness is bound to help the other 10 on the park.