Langer blames IPL for injuries
India are certainly struggling to put together a proper XI for the final Test in Brisbane but concerns in the Australian camp are there as well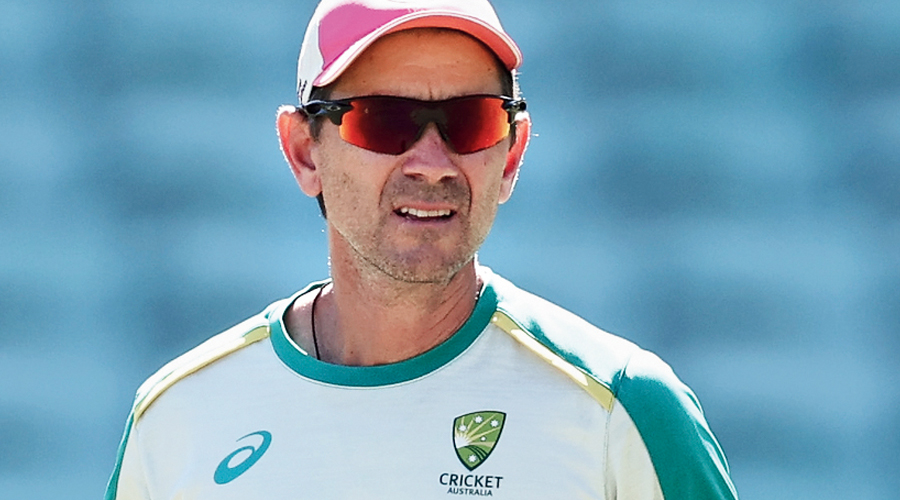 ---
Published 14.01.21, 01:48 AM
|
---
Coach Justin Langer loves the IPL and feels it's as helpful as County cricket for young Australian cricketers. But the timing of the competition's previous edition, which had to be held from September 19 to November 10 because of the pandemic, "wasn't ideal" and seems to be one of the reasons behind so many injuries in India's ongoing tour of Australia.
India's injury list kept growing even before the start of the tour, while the Aussies couldn't avail the services of David Warner and Marcus Stoinis for a good part of the white-ball matches versus the visitors. Just like most of their Indian counterparts, Warner and Stoinis too played in almost all matches in the UAE.
India are certainly struggling to put together a proper XI for the final Test in Brisbane but concerns are there in the Australian camp as well.
"I've said this is going to be the survival of the fittest this (Australian) summer. It's really interesting how many injuries there have been throughout this summer.
"I can't help but think that the IPL this season probably wasn't the ideal timing for anyone, certainly for such a big series like this," the Australia head coach said during a virtual conference ahead of the final Test, which will be broadcast on Sony Six and Sony Ten channels.
"The IPL helps our players in their white-ball development. But I just wonder whether its timing is having an impact on the injuries we're seeing for both teams. I'm sure we'll review that."
With so many cases of soft-tissue injuries, the matter should be dealt with seriously, Langer emphasised.
Langer lashed out at those who accused Steve Smith of scuffing up the batting markers of Rishabh Pant on the final day of the Sydney Test. The accusations, according to Langer, were "ludicrous".
"As for Smithy, I literally cannot believe some of the rubbish I've read. Absolute load of rubbish," Langer fumed.
"Yeah, he's a bit quirky and we've all laughed about it for the last couple of years. What he does at the crease,
he does it probably in most games as he's just thinking about the game. Anyone who suggests for one millisecond that he was trying to do something untoward, they're way out of line."