Jimmy Sinclair stands tall with 'longest' six
Sinclair became the first man to score a century and take five wickets in an innings in the same match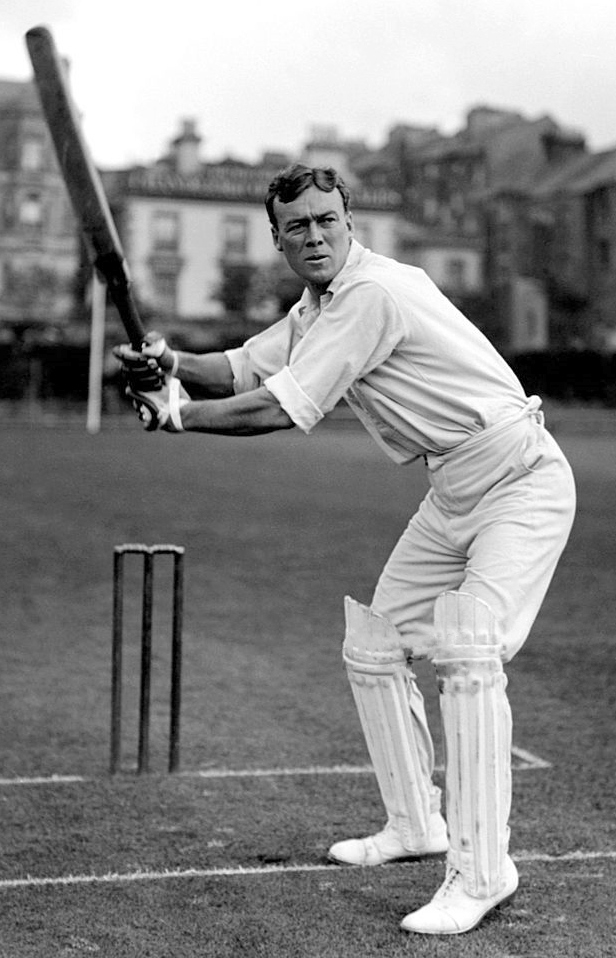 Jimmy Sinclair
(Wikipedia)
---
Published 31.03.20, 09:18 PM
|
---
Jimmy Sinclair is inarguably the first in the list of great South African all-rounders such as Mike Procter, Eddie Barlow, Clive Rice, Lance Klusener and Jacques Kallis, but remains one of those players whose name has long disappeared into cricketing oblivion. Yet at the turn of the 19th century, Sinclair was one of the most feared all-rounders of the game, who is now considered by cricket statisticians to be among the fastest scorers of all time.
In the Test beginning at Newlands, Cape Town, on April 1, 1899, 121 years ago, Sinclair became the first man to score a century and take five wickets in an innings in the same match.
England's captain Martin Hawke (better known as Lord Hawke, who it was said often batted at number eleven — 55 runs from 5 Tests averaging 7.85 — and did not bowl) won the toss. England were 60 for one and then collapsed to be all out for 92 soon after lunch.
The wrecker-in-chief was Transvaal's Sinclair. He came on as second change and, bowling fast medium, ripped through the English upper order, including Johnny Tyldesley, whom Cardus called the "master of the square cut". Sinclair finished with six for 26 in 12 five-ball overs.
Sinclair then took guard with his team at 27 for two. The innings crumbled, but Sinclair stayed there, hitting the ball as hard as he could even as he ran out of partners. He was the last man out, for 106, out of a team total of 177 — the first ever Test century by a South African.
In their book, Jacques Kallis and 12 Other Great South African All-Rounders, Ali Bacher and David Williams write that Sinclair did much to popularise the game in South Africa in the last years of the 19th century, partly because of his big hitting, and partly because he showed that local players could occasionally compete on equal terms with the best from England. A hundred years later, sport would again unite a country coming out of the Apartheid era.
According to legend, Sinclair hit the longest six in history — into a railway wagon adjoining Johannesburg's Old Wanderers stadium, and the ball was found at the train's destination in Cape Town, some 1,600km away.
During the Anglo-Boer War, which broke out soon after that 1899 series in which Sinclair was so successful, the burly cricketer volunteered for service on the British side. The story goes that his regiment was unable to find a uniform big enough to fit Sinclair, who stood at 6'4". A Who's Who edition of the early 20th century reported that Sinclair "was taken prisoner by the Boers, escaped and arrived back at the lines dishevelled but ready for the 1901 tour of England".
At the end of 1902, South Africa played against Joe Darling's Australia, the first time the two sides met. The visitors had players such as Victor Trumper, Warwick Armstrong and Clem Hill.
Sinclair had a modest outing in the first Test at the Wanderers in early October 1902, but came into his own in the second at the same ground a week later. Sinclair became the first man to stroke a century for South Africa against Australia, 101, including two sixes, made in only two hours.
It was in the final Test at Cape Town that Sinclair produced perhaps his greatest knock: 104, including six sixes.
Test cricket had rarely seen strokeplay such as this. Sinclair's century, which took just 80 minutes, was then the second fastest, after England's Gilbert Jessop's 77-minute hundred against the same Australian team earlier in 1902.
Sinclair's remains the fourth fastest of all time in terms of minutes (the number of balls he faced was not recorded, but some local sources put it at 79).
Sinclair's career lasted another nine years, but alas he couldn't match the dazzling performances of 1899 and 1902.
Statistics don't always tell a story and that applies to Sinclair as well. In his ability to turn a game with bat or ball, he created excitement that few did in that era. His Test career strike-rate has been estimated by the statistician Charles Davis as 71-72 runs per 100 balls, one of the highest of all time.
He was a true sportsman: Sinclair also played football for his country and was picked for the rugby team as well.
Jimmy Sinclair died at the young age of 36 in 1913, two years after playing his final Test match.