India's Chahal 'googly' stumps Australia
The wrist spinner took the hosts by surprise, claiming 3/25 in four overs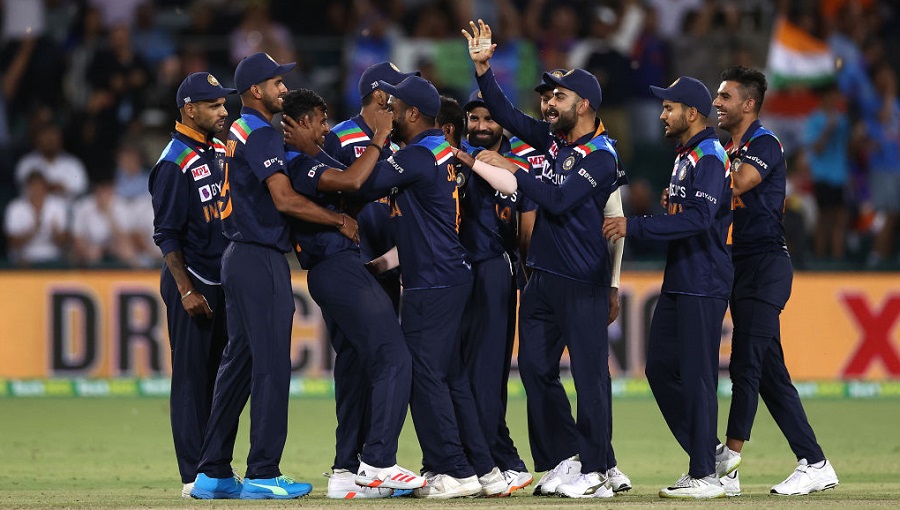 ---
---
There would be debates over whether it was a masterstroke or a questionable use of loopholes in the rule, but India knocked over Australia with their "concussion sub" ploy to record an 11-run victory in the first game of the three-match T20I series in Canberra on Friday.
After Ravindra Jadeja's late flurry — 44 not out off 23 balls — enabled India to put up 161/7 in 20 overs, the all-rounder was replaced by Yuzvendra Chahal as a "like- for-like" concussion substitute when the visitors fielded.
The wrist spinner took the hosts by surprise, claiming 3/25 in four overs.
Australia managed 150/7 in their 20 overs and, after the match, questioned whether specialist spinner Chahal could be considered a "like-for-like" substitute for all-rounder Jadeja.
Credit for the win would also go to debutant pacer Thangarasu Natarajan (3/30) and off-spinner Washington Sundar (0/16 in 4 overs).
India's top and middle order, barring opener KL Rahul (51 off 40 balls), did not have a good day in office and it was only because of Jadeja that they put up a fighting total.
Jadeja was already seen limping while taking runs when an attempted hook off Mitchell Starc in the last over of the innings resulted in the ball flying off the edge of his bat to hit his helmet.
An unflustered Jadeja, however, went on to hit two more fours in the over. As Jadeja limped back to the pavilion at the innings break, there was concern if he would be able to take the field in the second half, chiefly because of his leg injury, possibly a hamstring issue.
But there was a dramatic turn of events when Chahal walked out in place of Jadeja. A startled Justin Langer, the Australia coach, was seen having animated discussions with match referee David Boon.
It was only late on Friday that the BCCI clarified that the "diagnosis was confirmed based on a clinical assessment in the dressing room during the innings break".
Jadeja will take no further part in the T20I series and pacer Shardul Thakur, who was a part of the ODI squad, will be his replacement.
Chahal came on to bowl in the 8th over of the Aussie innings and picked up the big fishes, Aaron Finch (35) and Steve Smith (12), in his first two overs.
Chahal, who was thought not fit for Friday's playing XI, walked away with the Man of the Match prize as well. Australia were simply undone by a life-size googly.