India now believe that they can beat any team anywhere: Clarke
Australian cricket needs to take some very important decisions ASAP, says Michael Clarke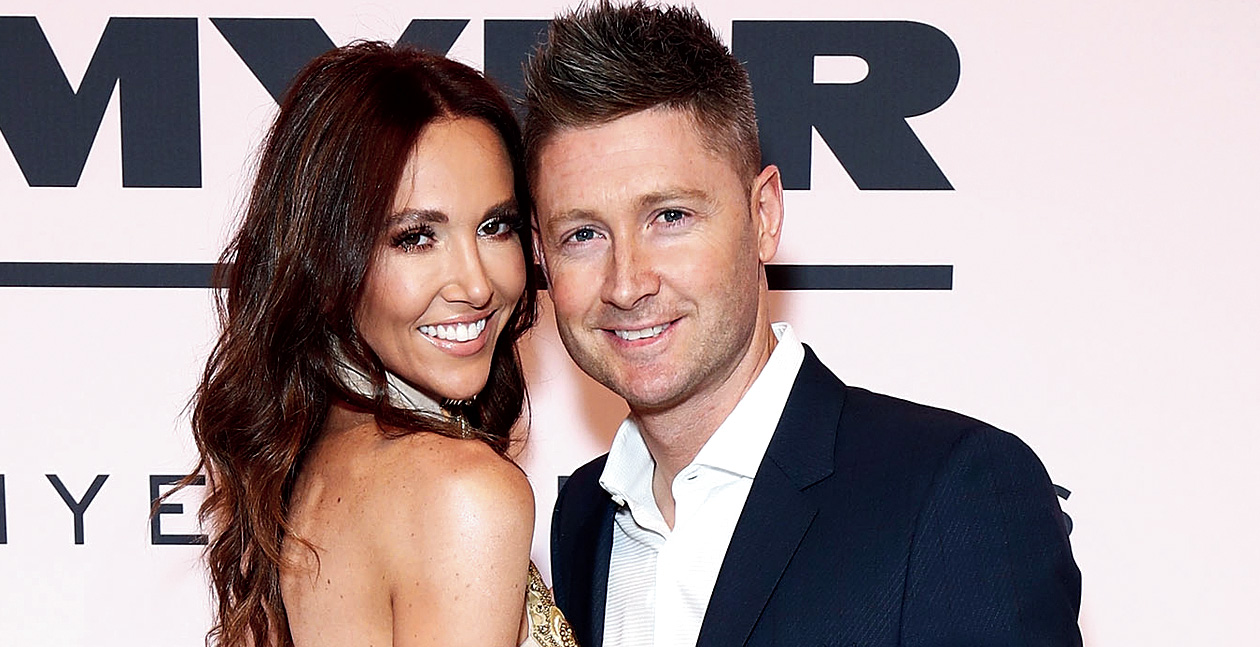 Michael John Clarke with wife Kyly.
The Telegraph picture
---
Adelaide
|
Published 15.01.19, 10:12 PM
|
---
Australia's World Cup-winning captain Michael John Clarke, who has been working with Sony Pictures Networks, took questions from The Telegraph on the India vs Australia Test series which ended last week.
Excerpts...
Q The series is still fresh in our minds... Given the issues of the past 10 months and the questions raised in the lead up to the contest, did Australia start the series a defeated team?
A Don't think so. Fact is Australia were outplayed in three of the four Tests.
Q Would you, driven by need, have curtailed the one-year bans on Steve Smith and David Warner?
A No.
Q What did India do right in the series?
A To list three things... Firstly, when the batsmen got a start, they went on to score big; Secondly, India bowled extremely well in partnerships. So, when one bowler was building pressure, the other one was taking wickets; Thirdly, the tactics were spot on, idea being to take wickets. Virat Kohli always had fielders in catching positions, waiting for the Australians to make mistakes.
Q Cheteshwar Pujara's contribution?
A Pujara was a superstar! A huge reason for India's success.
Q Happy that you don't have to face Jasprit Bumrah?
A I'm happily retired.
Q Biggest plus for India?
A India now believe that they can beat any team anywhere. A first in Australia is, after all, bound to do wonders for India's confidence.
Q Some words on the two captains, Virat and Tim Paine...
A Tactically, Virat out-captained Paine.
Q Did Virat grow as a captain in the series?
A Virat continues to get better as a leader with every game. The players respect and follow him.
Q What does India's first-ever series win in Australia mean for the aura which has surrounded this country's cricket for decades?
A Look, the series is a good indication of where Australia's Test team is at this point in time. The positive, however, is that they can get better and move up the ICC rankings (currently fifth) instead of down.
Q Is the revered Baggy Green handed out far too easily nowadays?
A I don't think so. That said, Australian cricket needs to take some very important decisions ASAP, otherwise, we will see this Test team make the same mistakes. Time, hard work and smart decisions will help Australia turn things around and get back to being the best in the world.
Q Pride has taken a beating... How will it be restored?
A By winning games of cricket.
Q Australia have won the first ODI... How are you looking at the 50-over series?
A The ODIs are a great opportunity for Australia to turn the summer around. Because of the new faces, I expect a positive attitude.
[On Tuesday, after the interview, India came through in a close finish to make it 1-1 in the three-match ODI series. The decider is on Friday.]
Q What goes into succeeding in ODIs?
A Scoring one more than the opposition!
Q Finally... You're a World Cup-winning captain (2015). Can any bilateral Test series win mean more than winning the World Cup?
A Where ODIs go, the World Cup remains the biggest prize, but Test cricket is the pinnacle. To win away from home is very difficult and, some of my most favourite memories as a player and captain, are winning Tests overseas.