India need not be over-dependent on the spinners for match-winning performances
The job this time with England might not be as easy, but India's fast bowlers have successfully changed the image of the team somewhat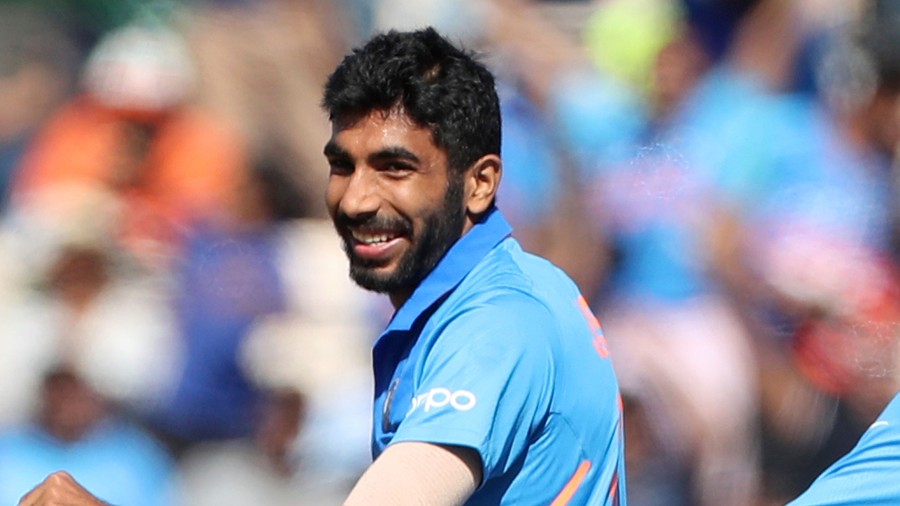 Jasprit Bumrah
File picture
---
Calcutta
|
Published 04.02.21, 02:44 AM
|
---
The performances of Mohammed Siraj, T. Natarajan and Shardul Thakur in Australia spoke of India's growing fast-bowling arsenal. They did not only help the team in pressure situations, they did so without the assistance and guidance of senior colleagues like Ishant Sharma, Mohammed Shami and Jasprit Bumrah at times.
Not just tour Down Under, India's current crop of quicks have often showed in the recent past that the team need not be over-dependent on the spinners for match-winning performances. And that holds even in home conditions, which traditionally favour the spinners.
Ishant, Shami and Umesh did a pretty decent job against South Africa during India's last home season in late 2019. They also snared majority of the wickets in India's last home Test — versus Bangladesh at Eden Gardens.
One can argue that England have a much stronger batting line-up than Bangladesh and the job this time might not be as easy, but India's fast bowlers have successfully changed the image of the team somewhat.
England opener Rory Burns said the other day that they wouldn't be too surprised if seamer-friendly wickets were prepared in India given the strength of the home team's pace attack.
That may not be the case as yet, as India vice-captain Ajinkya Rahane indicated, the pitch at the MA Chidambaram Stadium in Chennai — venue for the first two Tests — is likely to provide greater assistance to spinners.
"The wicket here always suits a spinner. We are playing in India and we back our strengths. But we have to wait and watch how it behaves from Day I. But yes, in India, there's always assistance for spinners," Rahane said on Wednesday.
So, on such a surface, what should India's quicks do in order to be on top of the England batters? "In order to survive in these conditions,
you need to know reverse swing. That's going to be the key on our pitches," former India opener and all-rounder Manoj Prabhakar told The Telegraph.
"If you can't get the ball
to reverse, you'll find it very difficult and will get maximum 4-5 overs in one spell. The pitches here don't have bounce and in hot weather conditions (in Chennai), you won't get swing either. So, reverse swing is the only option, and it's something that (Stuart) Broad and (James) Anderson are quite capable of doing," Prabhakar stressed.
Former India medium-pacer Sanjeev Sharma too pointed out reverse swing as a key element if quicks are to succeed in these conditions, but also added: "Our current pacers are well equipped
to shine in these conditions and know what lengths have to be bowled to keep batsmen in check.
"I would also say that Ishant and Bumrah can reverse the ball quite well.
"Our fast bowlers now know what needs to be done to keep batsmen in check even on wickets that aren't too helpful for seamers."
But can't we have pitches that have something for the pacers too? "Just to honour their performance in Australia, the pitches here ought to be having at least something in them for our quicks. We shouldn't very quickly forget the role our young pacers played in the magnificent series win last month," someone, who has prepared pitches for the BCCI in the past, said.
Is the BCCI listening?